Hon Hai invests more in EV, sets sights on 'metaverse'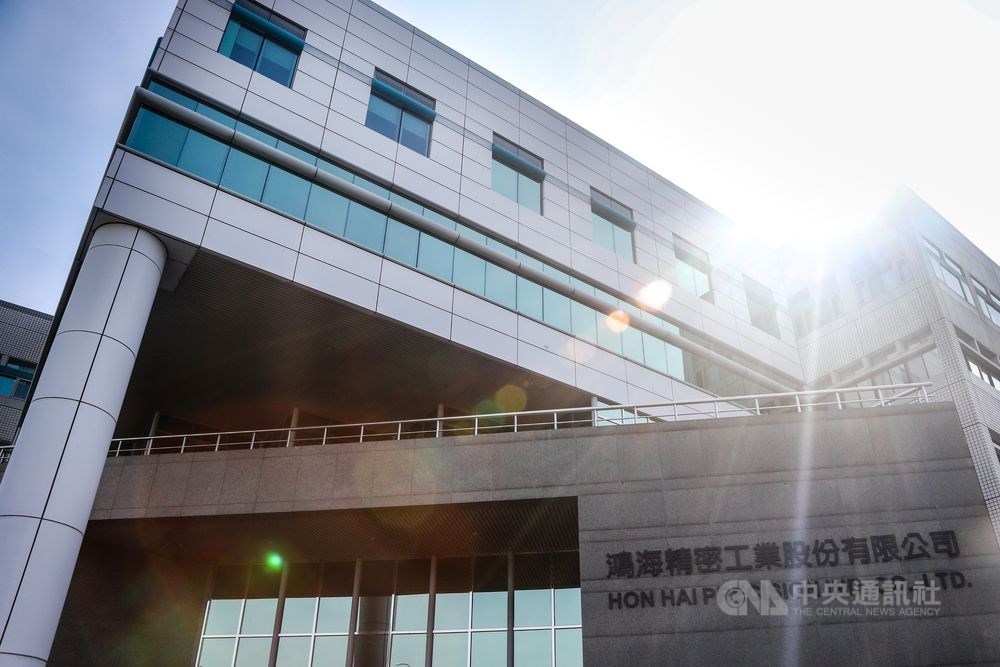 Taipei, Jan. 21 (CNA) Taiwan's manufacturing giant Hon Hai Precision Industry Co., which has been keen to diversify its product portfolio, has invested more in electric vehicles (EVs), quantum computing, and "metaverse" opportunities.
In a statement released earlier this week, iPhone assembler Hon Hai, also known as Foxconn on the global market, said it had poured US$50 million to add a 28.6 percent stake in subsidiary Foxconn EV Technology Inc. through Foxconn Assets Management LLC.
In November 2021, Hon Hai spent US$125 million to take a 71.4 percent stake in Foxconn EV Technology also through Foxconn Assets Management.
Hon Hai said the new funds invested in Foxconn EV Technology were for long-term projects.
The new stake in Foxconn EV was just the latest move Hon Hai has made to penetrate the EV market.
Last week, Hon Hai Chairman Liu Young-way (劉揚偉) said the local manufacturing sector would make about 90 percent of parts used by batteries, electric devices, and power control solutions for Taiwan-made EVs by the end of 2024.
Liu said it was unlikely that the shortage of raw materials for car production worldwide would improve any time soon and that as a result automakers should reconsider their development strategies to enhance efficiency.
For its part, Hon Hai has invested in the development of solid-state batteries and lithium iron phosphate (LPF) batteries for EVs with the goal of rolling out a sample solid-state battery and starting commercial production by 2024.
Speaking in an interview with tech website TechOrange on Wednesday, Liu said the firm was set to look beyond the EV market and invest in the metaverse concept, which refers to a digital world where people can move between devices and communicate in a virtual environment.
In the interview, Liu said that in order to bring the metaverse concept to fruition, high computing strength was needed.
To tackle this, researchers at the company's Hon Hai Research Institute are the first group of professionals in Taiwan to receive quantum technology training and the firm is also developing quantum computers.
Liu said the threshold for quantum computing development has been high since it is necessary for developers to spend a long time but Hon Hai has eyed the role of becoming an influential part in the particular emerging technology to create more applications.
U.S. tech giant Google Inc. has agreed to acquire a 4.6 percent stake in Ennoconn Corp., an industrial computer subsidiary of Hon Hai Precision Industry Co. to become the third-largest shareholder in the unit by investing NT$1.107 billion (US$39.96 million) amid Metaverse enthusiasm.
In recent years, Hon Hai has intensified efforts to carry out its "3 plus 3" initiative, designed to transform itself from a pure manufacturer to a company that is able to integrate its hardware and software strengths.
The "3 plus 3" initiative refers to three emerging industries -- EVs, robotics, and digital health care -- that are being developed through the application of artificial intelligence, semiconductor, and communication technologies.