Taiwan ranks as world's largest semiconductor equipment spender in Q3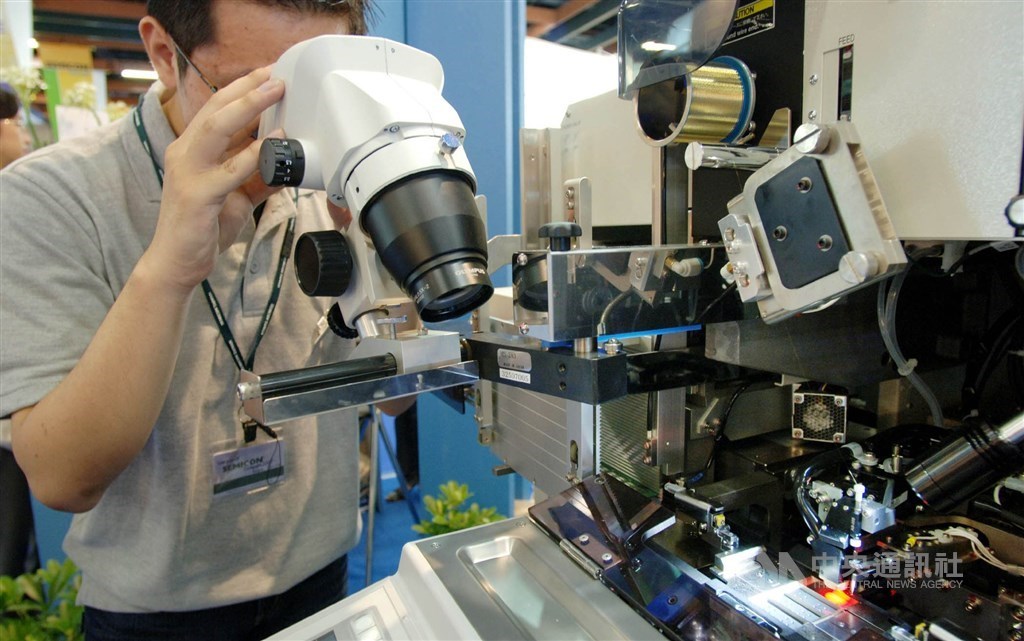 Taipei, Dec. 2 (CNA) Taiwan was the largest buyer of semiconductor equipment in the third quarter of this year, as domestic firms expanded production capacity and upgraded technologies to improve global competitiveness, the global semiconductor trade association SEMI said Thursday.
Data released by SEMI, which represents companies in the electronics manufacturing and design supply chain, showed that Taiwan purchased US$7.33 billion worth of semiconductor equipment in the July-September period.
The robust sequential growth in the third quarter reversed a decline of 12 percent in the second quarter, with Taiwan ending the third quarter up 45 percent and two places in the rankings, representing a 54 percent increase compared to the previous year.
Market analysts said the first half of the year is traditionally the slow season for Taiwanese semiconductor suppliers to expand production, and that the sequential decline in the second quarter had been no surprise.
In the second half of the year, however, traditional peak effects prompted many Taiwanese semiconductor suppliers to purchase equipment for business expansion, analysts said.
Among the Taiwanese semiconductor suppliers gearing up to expand, Taiwan Semiconductor Manufacturing Co. (TSMC), the world's largest contract chipmaker, which commands an over 50 percent share in the global market, has set out plans to invest US$30 billion in capital expenditure in 2021 as it develops its advanced 3 nanometer process with the aim of starting commercial production in 2022.
Over the next three years, TSMC's investments are expected to total US$100 billion.
In addition to TSMC, smaller contract chipmakers including United Microelectronics Corp. and Vanguard International Semiconductor Corp. are also pouring large amounts of capital into production equipment purchases.
In the third quarter, the total spending in semiconductor equipment worldwide hit a record high of US$26.8 billion, up 8 percent from a quarter earlier and also up 38 percent from a year earlier. The third quarter marked the fifth consecutive quarter of record-breaking global spending.
SEMI said the spending growth for the third quarter reflected strong demand for tech applications in sectors such as communications, computing, medical care, online services, and automotive electronics.
China was bumped down into second place in the spending rankings after purchasing US$7.27 billion in semiconductor equipment in the third quarter, down 12 percent from a quarter earlier but up 29 percent from a year earlier.
South Korea came in third, unchanged from a quarter earlier, as its semiconductor equipment spending reached US$5.58 billion, down 16 percent from a quarter earlier, SEMI added.
North America and Japan claimed fourth and fifth place in the third quarter, respectively, after they purchased US$2.29 billion and US$2.11 billion in semiconductor equipment in the third quarter, up 36 percent and 19 percent from a quarter earlier, according to SEMI.
In a research report released in July, SEMI forecast semiconductor equipment shipments will hit a new record high of US$95.3 billion in 2021, up 34 percent from a year earlier.
SEMI said South Korea, Taiwan, and China will be the top three equipment spenders in 2021.