TANG PRIZE
/
COVID lessons leave scientists better prepared for pandemics: Tang laureate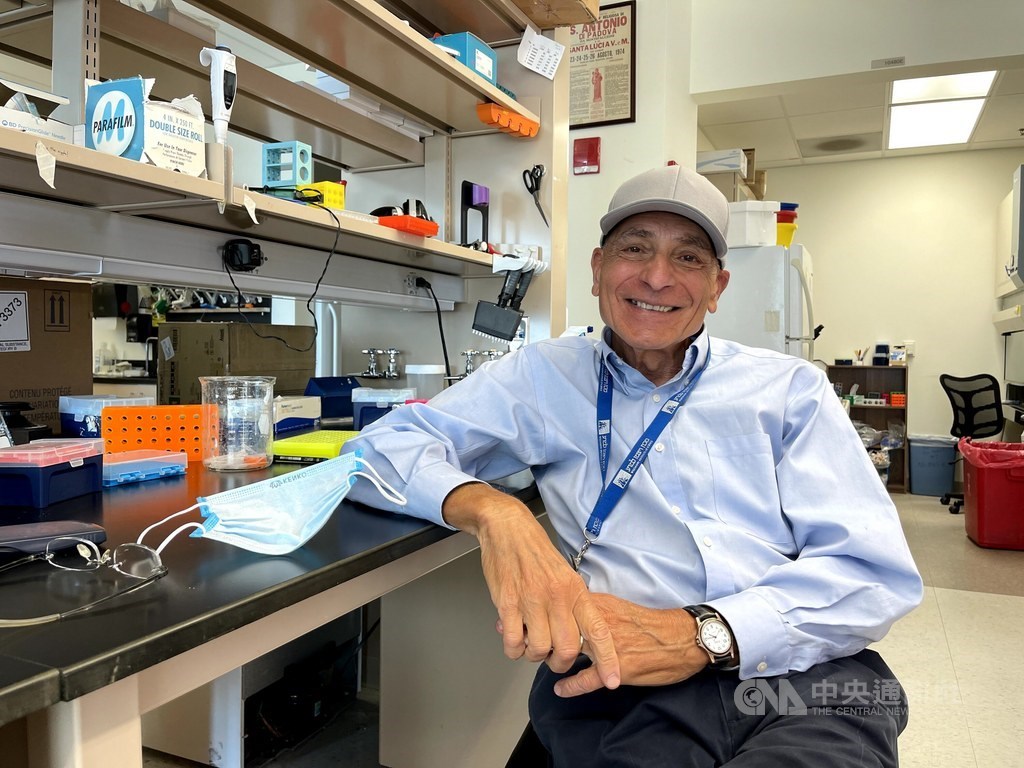 Denver, Nov. 23 (CNA) The lessons learned from dealing with the COVID-19 and its challenges can be applied to pandemics that may arise in the future, particularly in the area of vaccine development, American scientist Charles Dinarello said recently in a CNA interview.
"The big lesson, I believe, is the rapidity of being able to develop a vaccine to deal with any new mutations or new viruses," said Dinarello, the 2020 Tang Prize laureate in biopharmaceutical science.
"We're all very grateful to the scientists and the companies who made this frontier, so I think we're truly better equipped to deal with any new pandemics."
Speaking ahead of the virtual award ceremony scheduled for Nov. 20, the American immunologist said the pandemic has had a positive effect on his research, which focuses on Interleukin-1, IL-1α and IL-1β, all of which are cytokines that participate in the regulation of immune responses and inflammatory reaction.
He said his research had slowed down because the University of Colorado where he teaches had closed due to COVID-19 pandemic, but with his shift in focus to the disease, his research has actually expanded, and he has since published a paper that served as the basis for the clinical trial of an oral drug to treat COVID-19.
"So in some ways, we were slowed down by COVID-19, but we also initiated a new area of research, which we hope will increase the recovery and the problems that these patients encounter," said Dinarello, a Yale alumnus.
Although some of the COVID-19 lessons are repeated ones, scientists are still fearful of another variant of the virus, or another pandemic, he said.
"What's facing us now is how to prepare for this and to use the lessons we have learned from COVID-19," Dinarello said.
Regarding the Tang Prize, he said it is not just about medals, money or ceremonies.
"The prize is knowing you are right, your work is correct, supported and confirmed by others, that you really have made a discovery that's long lasting," Dinarello said. "That's the real prize."
Any scientific discovery is a collective effort, he said, adding that as a result, he has never kept any prize money for himself.
Video: Tang Prize Foundation
In 2009, Dinarello started the Interleukin Foundation, a charitable, nonprofit organization that gives research grants of US$25,000 to young scientists.
Dinarello, 78, said he has no immediate plans to retire and has applied for another five-year grant from the U.S. National Institutes of Health to continue his research.
"The interleukin family is so exciting to me," he said. I feel it's my baby, and I have to take care of my grandchildren. For the next five years, I'm in the ballpark for sure."
Dinarello was named the winner of the 2020 Tang Prize for biopharmaceutical science, along with Marc Feldmann and Tadamitsu Kishimoto, in recognition of his work in "the development of cytokine-targeting biological therapies for the treatment of inflammatory diseases," according to the citation by the Tang Prize Foundation.
The Tang Prize is a biennial award established in 2012 by Taiwanese entrepreneur Samuel Yin (尹衍樑), chairman of the Ruentex Group, to honor people who have made prominent contributions in four categories -- sustainable development, biopharmaceutical science, sinology, and rule of law.
View All