CORONAVIRUS
/
Taiwan launches mobile message service for contact tracing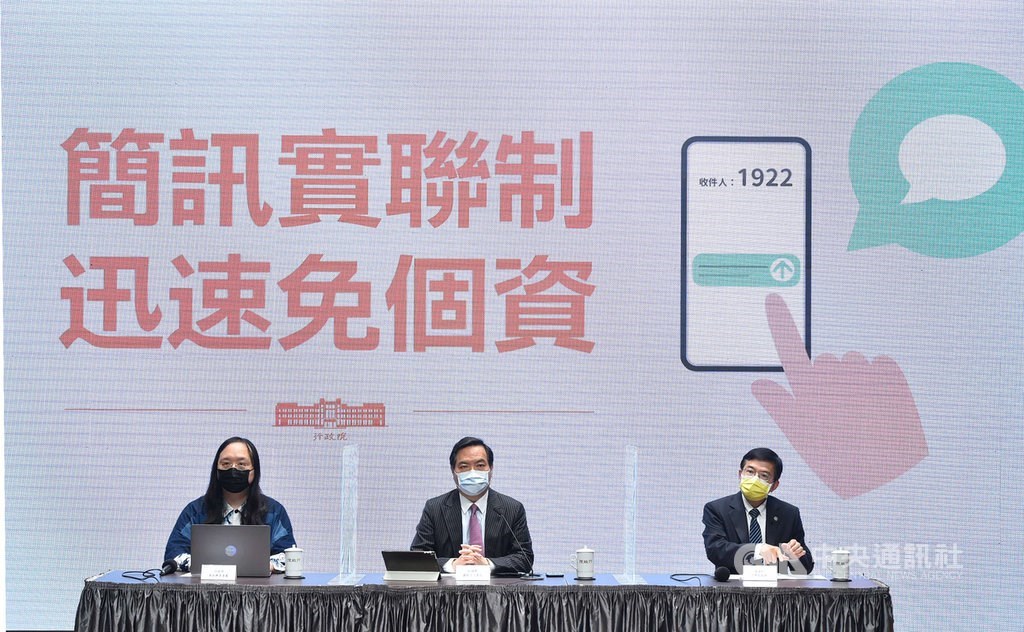 Taipei, May 19 (CNA) Taiwan's Cabinet launched a short message service (SMS) on Wednesday that enables cellphone users to leave their contact information more conveniently when they enter a venue, amid government efforts to streamline contact tracing.
The free service will ask people to scan a QR code provided by venue operators before their entry, which will connect them to the SMS embedded in their cellphones, said Minister without Portfolio Audrey Tang (唐鳳) in a press conference.
A text message directed to recipient "1922" will jump up directly, providing the identification code of the venue, Tang said.
Cellphone users should just send the message, which will be collected and stored by their telecom providers for 28 days, she said, adding that no private information will be transmitted.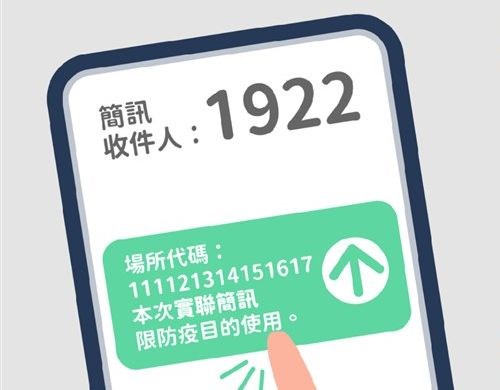 The entire process, which takes about five seconds, will not require an Internet connection, and the messaging expense incurred will be covered by the telecom providers, Tang said.
Users can also go to the Centers for Disease Control's official account on messaging app LINE and scan the QR code there.
If people's mobile phones do not support QR code scanning, they can instead turn on the SMS manually and try the old-fashioned way of typing the venue's identification code and sending the message to 1922, she said.
The new service is not compulsory, so people can still take existing measures, Tang said, adding that venue operators who wish to apply for a distinctive QR code can do so starting from 3 p.m. at https://emask.taiwan.gov.tw/real/
Meanwhile, the public sector has already started introducing the service, according to the Cabinet.
The country's high speed rail service has begun requiring passengers to use the SMS service since noon at all its 12 stations, said the Ministry of Transportation and Communications (MOTC).
As to the Taiwan Railways Administration, its Taipei, Taichung, Kaohsiung and Hualien stations have all followed suit from noon, with the remaining 235 stations to introduce the service by 8 a.m. Thursday.
The four major transfer hubs in the greater Taipei area -- Taipei Train Station, Taipei City Hall, Nangang and Banqiao -- which serve 92 intercity bus routes -- will kick off the service on Thursday, the ministry said.
View All