1,500 firms worldwide sign up for Hon Hai's EV platform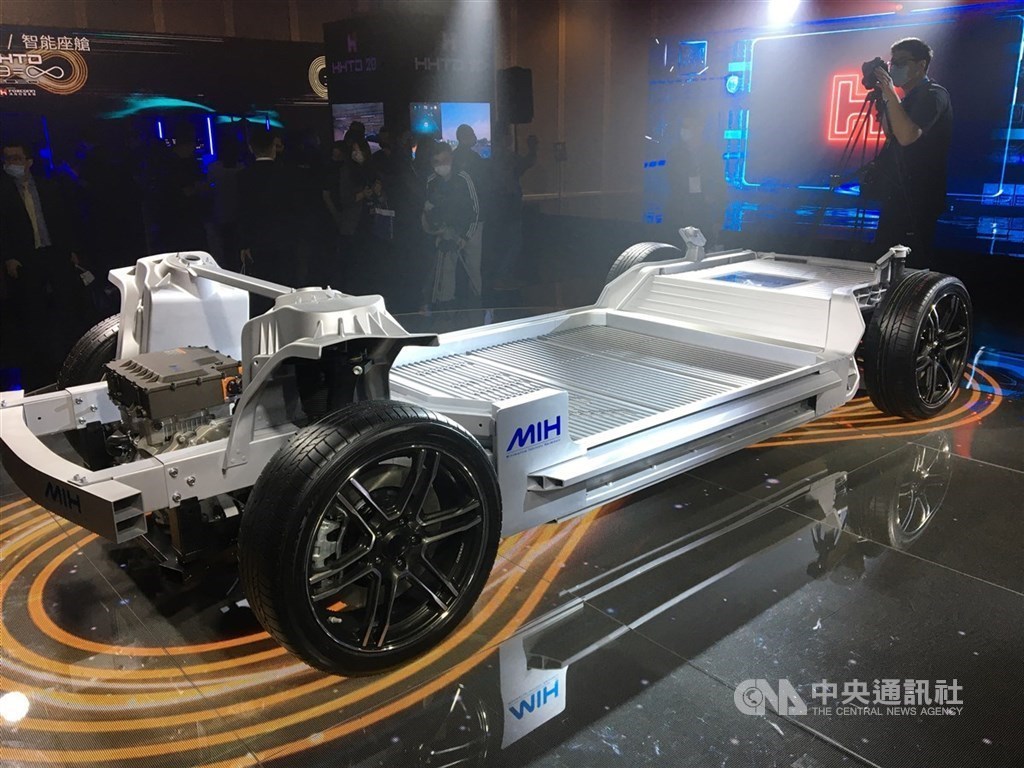 Taipei, April 17 (CNA) A total of 1,500 firms setting their sights on electronic vehicle development have joined an open platform promoted by Taiwanese manufacturing giant Hon Hai Precision Co., according to Hon Hai Chief Technology Officer William Wei (魏國章).
Wei said that since Hon Hai, known as Foxconn in the global market, started to promote the MIH Open Platform for EV development in mid-October last year, 1,500 hardware and software companies around the world have participated in the platform to facilitate the development of technologies such as self-driving and EV fleet management.
Wei said that self-driving and EV fleet management technologies are expected to become a critical foundation of smart mobility development in the future.
The MIH Open Platform was initiated by Yulon Group subsidiary Hua-Chuang Automobile Information Technical Center Co., and Hon Hai formed a joint venture with Hua-Chang in February 2020 called Foxtron Vehicle Technologies Co. to strengthen the platform, which provides solutions for other automakers.
Hon Hai plans to build the platform into the "Android of the electric car industry" as part of its efforts to penetrate the global electric vehicle market.
Hon Hai has been keen on developing four critical EV components: batteries, electrical systems, electronic control and various software items. In two months, Hon Hai is expected to unveil a joint EV battery development project, while it will announce a client list for its electronic bus and EV Model-C early next year.
In March, Hon Hai Chairman Liu Young-way (劉揚偉) said his company is planning to unveil battery samples later this year after it has invested in developing two types of EV batteries: solid-state batteries and lithium-iron phosphate (LPF) batteries.
Hon Hai is expected to decide a site, either in the U.S. or Mexico, to build its EV production plant by June.
In recent years, Hon Hai has promoted a "3 plus 3" initiative to expand from its contract manufacturing business into hardware and software integration. The development of electric cars is central to that initiative, as is building an electric car supply chain.
The "3 plus 3" initiative refers to three emerging industries -- electric cars, robots and digital healthcare -- that are being developed through the application of artificial intelligence, semiconductor and communication technologies.