CORONAVIRUS
/
Taiwan's COVID vaccines about to enter phase 2 clinical trials: FDA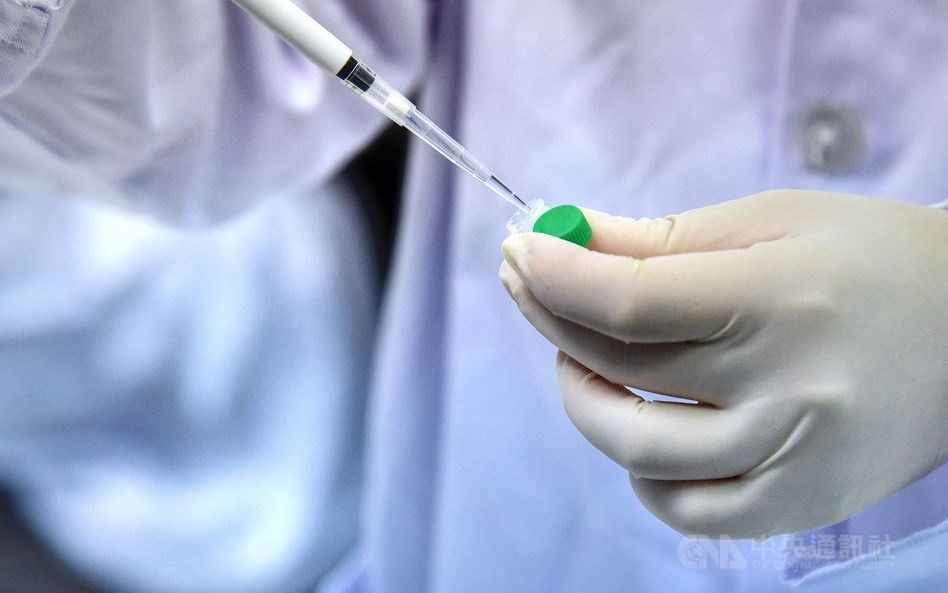 Taipei, Dec. 23 (CNA) A number of COVID-19 vaccines developed in Taiwan have completed the first phase of clinical trials and are likely to enter phase 2 trials by the end of the year, the nation's Food and Drug Administration (FDA) said Wednesday.
The developers of the vaccines are currently compiling the data from the first-phase trials and are preparing to start the second phase of their vaccine trials in late December, FDA official Wu Ming-mei (吳明美) told CNA in a phone interview, without specifying the number of vaccines.
The individuals who participated in the clinical trials of the locally developed COVID-19 vaccines did not report any major side effects in the seven days after they were vaccinated, Wu said.
The clinical trials began in late August with at least three vaccines developed by Adimmune Corp., United Biomedical and Medigen Vaccine Biologics Corp., respectively, according to the FDA.
The companies will be eligible to each receive a maximum NT$300 million (US$10.6 million) in additional government funding if they enroll their first participant in the second phase of their clinical trials by Dec. 31, and up to NT$240 million if they miss that deadline but enroll their first participant by Jan. 31, 2021, according to the Central Epidemic Command Center (CECC).
The FDA has been holding weekly meetings with the three vaccine developers to closely monitor the progress of their work and thinks they are "likely" to enter their second-phase clinical trials by Dec. 31, Wu said.
Under FDA guidelines, phase 2 trials for COVID-19 vaccines must have at least 3,000 participants.
Also commenting on the issue, vice president of the National Health Research Institutes Sytwu Huey-kang (司徒惠康) said Wednesday that as far as he is aware, most of the COVID-19 vaccines being developed in Taiwan have completed the first phase of clinical trials, which is aimed mainly at evaluating the safety of the candidate vaccines.
He said similar protein-based vaccines, developed in Taiwan, have been in use safely for more than 10 years against viruses such as Hepatitis B and human papillomavirus (HPV).
The locally developed COVID-19 vaccines pose little safety risk in comparison to the RNA- and adenovirus-based COVID-19 vaccines that have obtained authorization for emergency use in other countries, Sytwu said.
Sytwu and Wu both declined to disclose the exact number of candidate vaccines that are about to enter phase 2 clinical trials in Taiwan.
According to Wu, the FDA will hold a press conference next week to give more detailed information about the development of COVID-19 vaccines in Taiwan.
View All