2nd round of iPhone 12 sales start Friday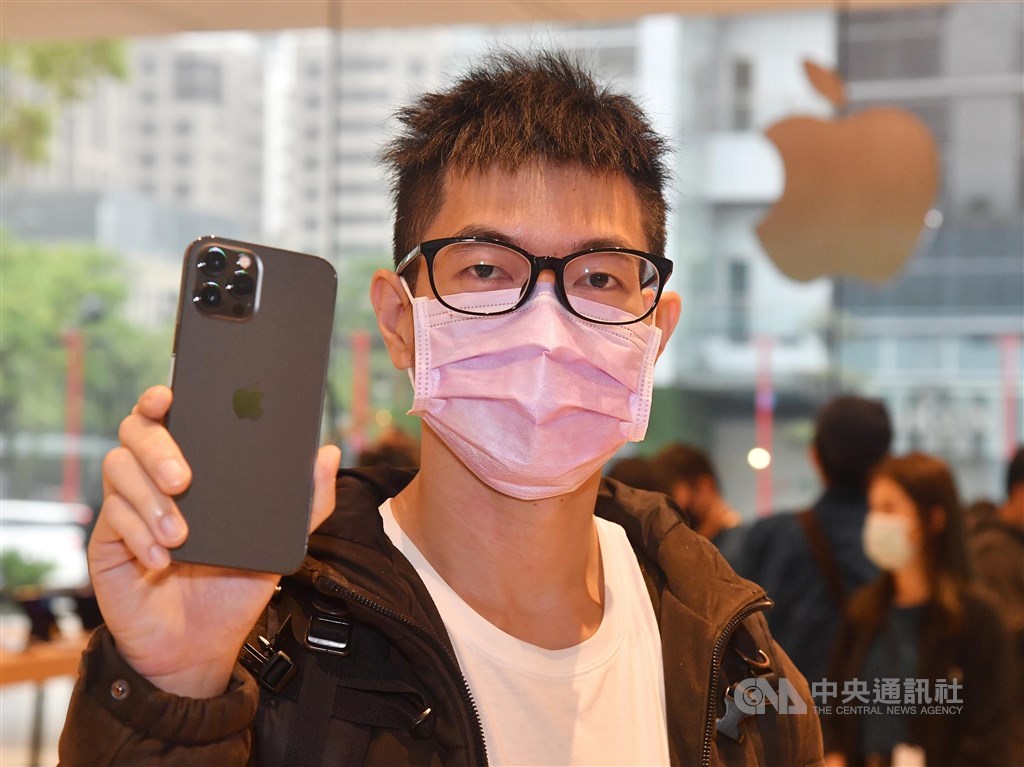 Taipei, Nov. 13 (CNA) The second round of sales of the iPhone series started Friday, with the iPhone 12 Pro Max and the iPhone 12 mini going on sale, with more than 20 Apple fans waiting in line outside the Apple Store in Taipei.
A man surnamed Kao (高) became the first customer to get the new iPhone 12 from the Apple Store in Far Eastern Department Store's Xinyi A13 store, a busy commercial district in the capital city. He arrived at the store at around 6:30 a.m. to beat the expected rush.
After the Apple Store opened at 8 a.m., three hours earlier than its regular opening time, Kao bought his fifth iPhone -- the iPhone 12 Pro Max -- in the color of graphite.
The iPhone 12 series -- 5.4-inch iPhone 12 mini, 6.1-inch iPhone 12, 6.1-inch iPhone 12 Pro, and 6.7-inch iPhone 12 Pro Max were launched on Sept. 13, to support 5G.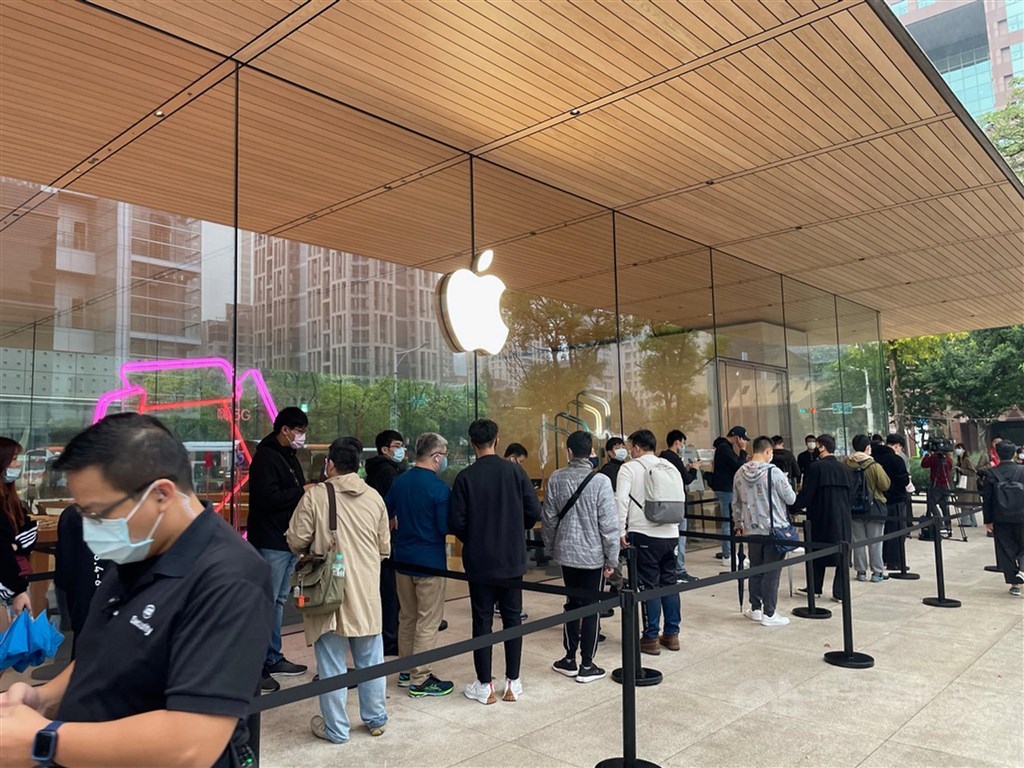 Market observers expect the new models to trigger a big wave of replacement buying as people upgrade their mobile phones to 5G-equipped versions.
Pre-orders for the iPhone 12 mini and the iPhone 12 Pro Max began on Nov. 6 before they became available in stores Friday.
The iPhone 12 Pro and the iPhone 12 went on sale on Oct. 23.
In addition to the graphite version, the iPhone 12 Pro and the iPhone 12 Pro Max are also available in pacific blue, silver, and gold, while the iPhone 12 and iPhone 12 mini come in blue, white, black, green and red.
Kao, in his 30s, said he had been struggling to decide whether to buy a pacific blue iPhone 12 Pro Max or a graphite one, but he eventually chose the graphite version because it appeared to be of higher quality.
Right after Kao, another man surnamed Chan (詹) bought a pacific blue iPhone 12 Pro Max and a gold iPhone 12 Pro Max for friends with both in the 512GB version.
The 28-year-old Kao, who has been an Apple fan for 10 years, and bought an iPhone 12 Pro last month, said he preferred the smaller iPhone 12 Pro over the iPhone 12 Pro Max because it is easier to take pictures in one hand.