Taiwan student delegation finishes 6th in computer programming 'Olympics'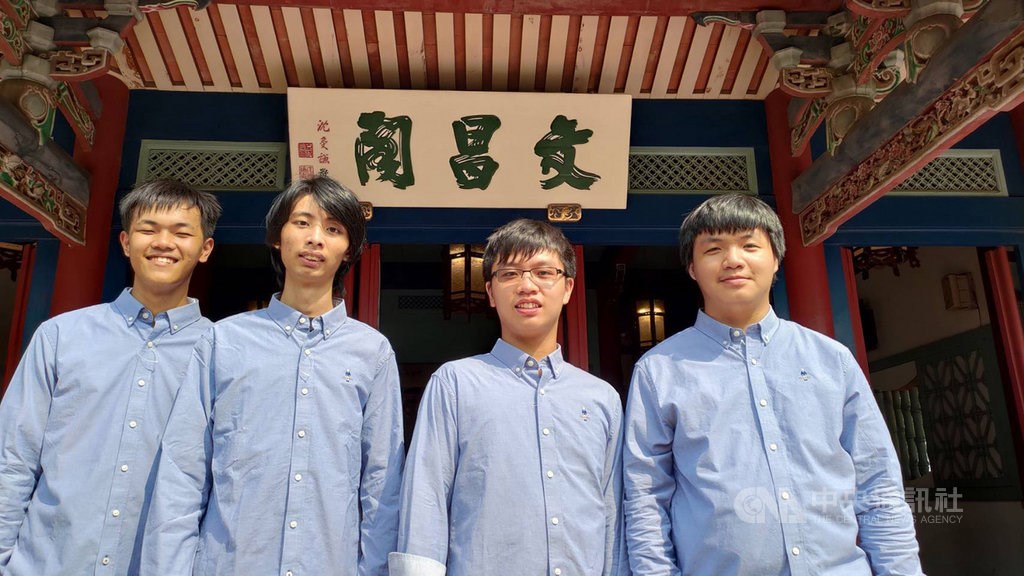 Taipei, Sept. 24 (CNA) Taiwan's delegation to the International Olympiad for Informatics (IOI), an annual computer programming competition for high school students, has taken home three silver medals and one bronze medal, finishing 6th in the overall rankings.
This year's competition was organized by the National University of Singapore from Sept. 13-19, but was held virtually due to travel restrictions caused by the COVID-19 pandemic.
Among Taiwan's four-person delegation, Yang Cheng-hao (楊承澔), Chen Guan-chen (陳冠辰) and Tsao Chen-jui (曹宸睿) all won silver medals, finishing 34th, 46th and 60th, respectively, while Lin Ping-hsuan (林秉軒) was awarded a bronze for his 138th place finish.
Yang, a student at Taipei Municipal Jianguo High School, has also competed in the international mathematics and physics Olympiads and has been admitted to National Taiwan University's (NTU's) Department of Mathematics.
Chen, a student at the National Experimental High School in the Hsinchu Science Park, got started in programming by designing an artificial intelligence (AI) program for the game gomoku (also known as "five in a row") while still in junior high school and has been accepted into NTU's Department of Computer Science and Information Engineering.
Tsao, who studies at National Tainan First Senior High School and comes from a family with no background in computers, said his interest in programming was sparked by participating in his school's technology club.
Lin, who is also a student at Jianguo High School, said he had become involved in programming independently, but was encouraged by his teachers to sharpen his skills by taking part in competitions.
IOI contestants compete individually over two days, during each of which they are given three programming tasks to complete in under five hours.
Their scores in the tasks are averaged and then ranked. From the rankings, the top 8.3 percent of contestants receive a gold medal, while 16.6 percent get a silver medal and 25 percent are awarded a bronze medal.
The 2020 Olympiad attracted 343 contestants from a total of 87 countries. China had the highest team score with four gold medals, while U.S. competitor William Lin received the highest score in individual competition.