Taiwan to build cancer genome database, focus on precision medicine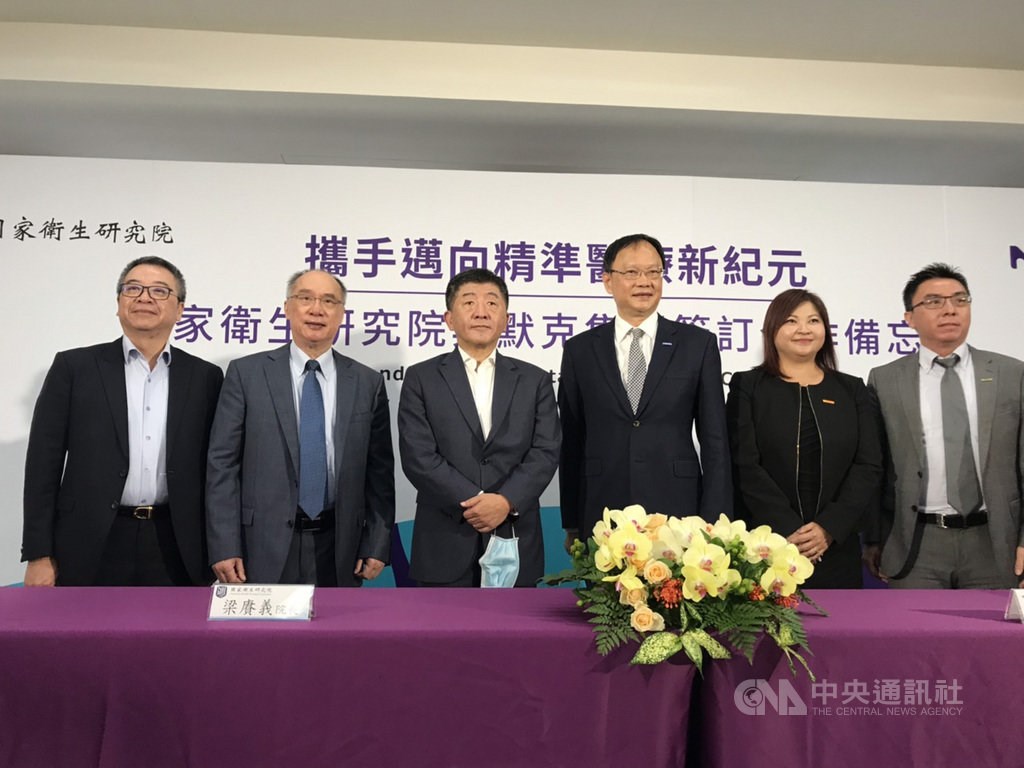 Taipei, July 23 (CNA) The National Health Research Institutes (NHRI) said Wednesday it will spend NT$800 million (US$27.19 million) next year to build a 10,000-genome cancer database and will work with international pharmaceutical firms to promote a precision medicine initiative.
The NHRI made the announcement during the signing of a memorandum of understanding (MOU) with Merck KGaA to cooperate on the development of precision medicine, using their advantages in the fields and research and development and technology.
At the signing ceremony, Health Minister Chen Shih-chung (陳時中) said his ministry has been working to establish a national precision health care system to find the most effective medical treatment and drugs, with minimal use of medical resources and by precisely analyzing patients' genome information and data.
To that end, Chen said, the NHRI has signed a technical MOU with nine pharmaceutical companies in the hope of triggering a takeoff of Taiwan's biotech industry.
Also speaking at the ceremony, NHRI President Liang Kung-yee (梁賡義) said the precision medicine initiative will focus on the most common types of cancer in Taiwan, which include colorectal, lung, breast and pancreatic cancer.
Even in cases where patients have the same type of cancer, they may respond differently to the same treatment, possibly because of different genome types, he said, adding that precision medicine has become a major therapeutic trend internationally.
As part of the NHRI's efforts to get on board that trend, it will invest NT$800 million to create a 10,000-genome cancer database, Liang said, noting that the cancer incidence and fatality rate in Taiwan have been increasing over the past 37 years.
Such a database will help medical professionals to determine the best therapeutic approach for each patient, while it will allow biotech companies to make big data analyses, Liang said
He also expressed the hope that the database will motivate international biotech firms to invest in the research and development of new drugs in Taiwan.