Launch of first indigenous rocket canceled due to bad weather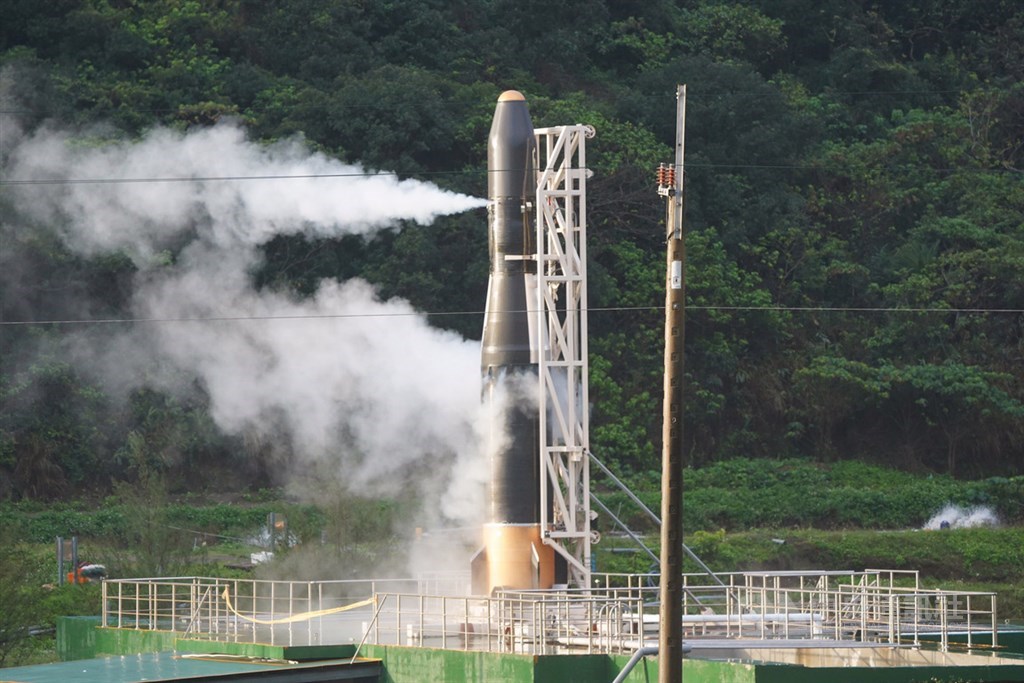 Taipei, Feb. 13 (CNA) The launch of Taiwan's first domestically built rocket, the HAPITH-1, was canceled Thursday due to bad weather, the developer, Taiwan Innovative Space Inc. (TiSPACE), said that day.
The space technology company was scheduled to launch its first rocket at 6 a.m. in Nantian Village in the eastern county of Taitung, but heavy rain and strong wind shear forced TiSPACE to cancel.
According to TiSPACE Chairman Chen Yen-sen (陳彥申), many weather balloons the company released to test wind speed and direction burst before reaching their designated altitudes because of the weather.
Chen said that finally the decision was made to go through the ignition procedure of the rocket but without an actual launch, adding that a lot of data was gathered nonetheless.
The company will make its next attempt in six to eight weeks, Chen said.
This is the second time TiSPACE has had to delay the launch of HAPITH-1, after calling off a launch scheduled for Dec. 27 last year due to protests by the indigenous community in Nantian.
Representatives of the company and government agencies have since visited the village to hold discussions with the residents, who agreed to the launch on condition that the safety of the residents is not jeopardized.