Largan sues HP, two Taiwanese rivals for patent infringements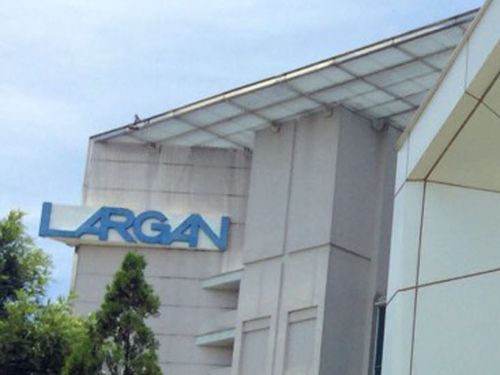 Taipei, Oct. 2 (CNA) Taiwan-based Largan Precision Co., a supplier of smartphone camera lenses to Apple Inc., said Wednesday that it has sued U.S. computer brand HP and two of its smaller Taiwanese rivals for infringement of Largan's patents.
In a statement posted on the Taiwan Stock Exchange, where Largan shares are traded, the company said it filed the lawsuit with the U.S. District Court for the Eastern District of Texas Sherman Division, accusing HP and Taiwan's Ability Opto-Electronics Technology Co. and Newmax Technology Co. of infringing upon four of its patents related to camera lens production.
According to the lawsuit, the Taiwanese complainant alleges that 15 HP notebook computer models used the patents at issue, with components provided by Ability Opto-Electronics and Newmax.
Largan said the legal action shows the company's determination to defend its intellectual property rights (IPRs).
It is the first time Largan has filed a patent infringement lawsuit against a vendor of notebook computers and the suppliers of camera lenses to that vendor.
Market analysts said the lawsuit indicates Largan's preemptive measures to deter rivals such as Ability Opto-Electronics and Newmax from providing camera lenses to Apple notebook computers in the future, at a time when the two competitors are reportedly eyeing Apple orders.
Largan, which has taken the lead over its peers in developing high-end camera lenses, serves as one of the major Apple supplier, and the U.S. consumer electronics giant accounts for more than 40 percent of Largan's total sales.
In response, Newmax said in a statement filed with the TWSE that the company has devoted resources to develop proprietary technology and always respects the IPRs of others, and has never had the intention of infringing upon patents of others.
The company added that it will take legal action to protect its rights and interests.
For its part, Ability Opto-Electronics said its technology has been protected by patents granted worldwide, and will hire lawyers specialized in IPR litigation in the U.S. to deal with the dispute in a bid to safeguard the company's goodwill and protect its customers and shareholders.
In 2013, Largan sued Samsung Electronics Co. of South Korea and its subsidiary in the U.S., alleging that they stole six of its camera lens production patents used in smartphones before they reached an agreement at the end of 2016 to settle the case.
Since the settlement, Largan has been included in Samsung's global supply chain.
Largan said it has scheduled an investor conference for Oct. 9 to release its second-quarter results and give guidance for the third quarter. As one of Taiwan's tech heavyweights, Largan's investor conference will be closely watched by the market.
Largan shares closed down 0.11 percent to close at NT$4,530.00 (US$146) Wednesday in line with the broader market, where the weighted index ended down 0.18 percent at 10,947.88 amid renewed concerns over the global economy.