NTUH declares success in unusual heart failure case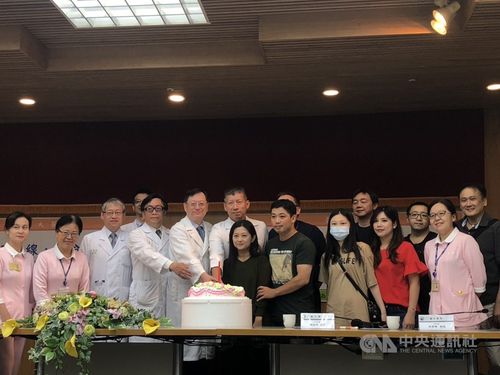 Taipei, July 12 (CNA) It took six months of monitoring a heart transplant patient, but National Taiwan University Hospital (NTUH) was finally willing to declare success Friday in keeping alive a patient without a functioning heart longer than ever before in Taiwan.
The 38-year-old patient was stung by a bee during a visit to Japan in early October 2018. Upon her return to Taiwan, she suffered a high fever and then a cardiac arrest on Oct. 20, 2018, due to inflammation of the heart muscle resulting from the bee sting.
The hospital put her on life support, including an artificial heart, while waiting for heart donors, Chen Yih-sharng (陳益祥), chairman of the Cardiovascular Surgery Division at NTUH, said at a press conference on Friday.
Although bed-ridden, the patient was conscious and could move her limbs and react whenever someone called her name, proving that her brain was functioning well, Chen said.
She had four opportunities to get a heart implant, but none of the hearts that came available tested out as being matches for the patient, Chen said.
Racing against time, the hospital decided to perform a plasma exchange and other desensitization procedures to reduce the risks of organ rejection.
Finally, a transplant was done on the 50th day after her heart stopped functioning, and the heart has not been rejected after six months of monitoring, according to the hospital, prompting it to announce the 50-day survival record.
NTUH has achieved success in several heart transplant cases since November 2010 involving patients who tested positive in crossover trials, which implied there would be a high likelihood of hyperacute rejection of the heart after the operation.
Through experience gained from more than 50 similar cases, NTUH has achieved breakthroughs in handling transplant rejections, Chou said, and he expressed appreciation to donors who have given others a chance to live again.