Google's Pixel 3a series of phones go on sale in Taiwan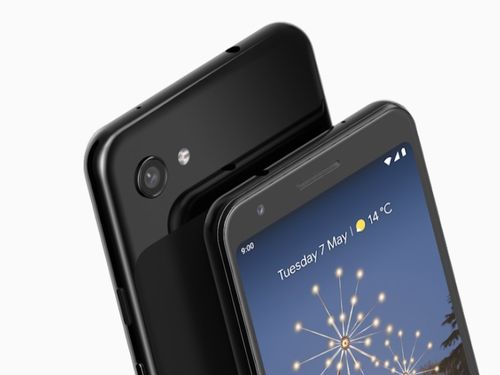 Taipei, May 8 (CNA) Google Inc.'s newest smartphones -- the Pixel 3a series -- went on sale in Taiwan Wednesday after the U.S.-based tech giant unveiled the new phones in Google I/O developer conference in San Francisco overnight.
The lower-cost Pixel 3a series was developed by Google's production team based in Taiwan after the company completed a deal in January 2018 to acquire Taiwan-based HTC Corp.'s smartphone ODM assets for US$1.1 billion.
Consumers in Taiwan are able to log on the online Google Store to place their orders in the two newest lower cost Pixel models -- the 5.6-inch Pixel 3a and 6-inch Pixel 3a XL -- with a starting price of NT$14,500 (US$459) and NT$17,100, respectively.
According to Google, the phones boast new functions, such as navigation via augmented reality (AR) technology on Google Maps.
With the assistance of the AR technology, pedestrians can see images of the roads on which they are walking instead of simply receiving instructions, which is expected to make it easier for them to find their way around.
The series also has a time-lapse photography function that allows users to capture an entire sunrise or sunset in a film lasting only a few seconds.
The new phones are equipped with a 12.2 megapixel rear camera with an electronic image stabilization function, as well as an 8-megapixel front camera with an 84-degree field of view.
In addition, the cameras also have the Google artificial intelligence function, while the phones have more efficient batteries, giving up to seven hours of use for a recharge time of 15 minutes, or up to 30 hours with a full recharge.
The Pixel 3a is equipped with a 3,000 mAh battery, while the Pixel 3a XL has a 3,700 mAh battery, according to Google.
The new phones, which have 4GB of memory and storage of 64GB, are powered by Qualcomm's Snapdragon 670 processor, Google said.
After Google purchased HTC's smartphone ODM assets, about 2,000 HTC smartphone engineers have been working for the American firm to develop the Pixel series of phones.
Google has plans to build its biggest research and development center in Taiwan.