Science ministry recruits Uber Taiwan as partner to help start-ups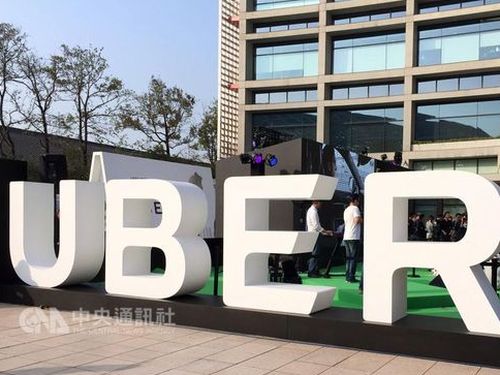 Taipei, Jan. 21 (CNA) The Ministry of Science and Technology (MOST) has recruited Uber Taiwan onto the ministry's innovation platform in a bid to help Taiwanese tech start-ups, MOST said Monday.
In a statement, the ministry said the partnership was set up after Deputy Minister Hsu Yu-chin (許有進) led a group of Taiwanese innovation start-ups to visit the headquarters of ride-hailing service provider Uber in San Francisco last week.
Hsu's delegation paid a visit to Uber's Advanced Technologies Group on Jan, 17, when both sides agreed Uber Taiwan will become one of the partners in MOST's Taiwan Tech Arena (TTA), which aims to provide a platform to local research groups as a base for future innovation, the statement said.
Hsu said in the statement that San Francisco is a hub for global unicorn start-up incubation and the ministry is delighted to have Uber Taiwan as part of its TTA platform, adding the partnership is expected to help Taiwan build up a tech innovation ecosystem.
According to research firm CB Insights, Uber is ranked No. 1 unicorn start-up in the world. A Unicorn start-up refers to a private company with a value of US$1 billion or more.
On the back of the partnership, Taiwan will share know-how with Uber in a wide range of industries such as artificial intelligence and self-driving, the MOST said.
In addition, the ties with Uber are expected to strengthen Taiwan's connections to innovation start-ups in Silicon Valley, MOST added.
The ministry has invited Uber to join forces to cultivate a tech talent pool in Taiwan and MOST expects to send Taiwan's engineers to Uber in San Francisco for six to 12 months of training.
During Hsu's visit to Uber's headquarters, he and the delegation met with many Taiwanese software engineers working at Uber, many of whom had experience of starting their own businesses, the ministry said.
MOST said the ministry is plans to invite them to share their experiences with engineers in Taiwan to facilitate future innovation.
In addition to Uber Taiwan, the TAA, which was set up in June 2018, has partnerships with more than 20 enterprises in Taiwan and overseas including PC brand Acer Inc., contract electronics maker Wistron Corp., CTBC Bank and Chunghwa Telecom Co. of Taiwan, U.S.-based graphic IC designer NVidia and software giant Microsoft, Singapore's DBS Bank and German auto maker Audi.