TSMC remains No. 1 patent applicant in Taiwan in Q3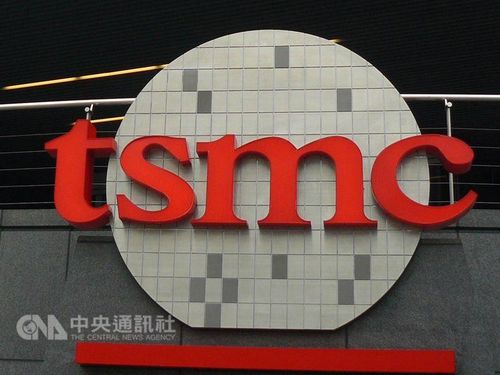 Taipei, Nov. 3 (CNA) Taiwan Semiconductor Manufacturing Co. (TSMC), the world's largest contract chipmaker, remained the biggest applicant of invention patents in Taiwan in the third quarter of 2018, according to the Intellectual Property Office.
TSMC filed 303 invention patent applications during the July-September period, up 35 percent from a year earlier.
Taiwan's second biggest flat panel maker AU Optronics Corp. was second among domestic companies with 107 invention patent applications in the three-month period, up 8 percent from a year earlier.
TSMC also topped the largest foreign invention patent applicant -- U.S.-based chip designer Qualcomm Technologies Inc. -- which filed 234 invention patent applications, up 73 percent from a year earlier.
Under Taiwan's patent law, patents are categorized into three groups: invention patents, utility model patents and design patents, with invention patents the most important in terms of the creation of technical ideas.
Judging from the significant increase in Qualcomm's patent applications in Taiwan, the office said it was highly likely that the U.S. tech giant will invest heavily in the country in the future.
In August, Qualcomm pledged to invest US$700 million in Taiwan over the next five years in 5G collaboration, market expansion, startup and university collaborations, and the creation of an operational and manufacturing engineering center.
The commitment was part of a settlement Qualcomm reached with Taiwan's Fair Trade Commission (FTC) in an antitrust dispute that also required it to pay a fine of NT$2.73 billion (US$88.93 million), far lower than the record NT$23.4 billion initially imposed by the FTC in October 2017.
In terms of local invention patent applicants, integrated circuit designer MediaTek Inc. came third with 83 in the third quarter, down 14 percent from a year earlier, ahead of PC brand Acer Inc. (82, down 4 percent) and the government-sponsored Industrial Technology Research Institute (64, up 3 percent).
Realtek Semiconductor Corp., another Taiwanese IC designer, was sixth with 58 applications, up 76 percent from a year earlier, followed by iPhone assembler Hon Hai Precision Industry Co. (51, down 55 percent), smartphone brand HTC Corp. (43, up 87 percent), contract notebook computer maker Quanta Computer Inc. (36, up 125 percent), and contract electronics maker Wistron Corp. (35, up 46 percent).
After Qualcomm, Alibaba Group Services Ltd., a subsidiary of the Chinese e-commerce giant Alibaba Group Holding Ltd., took second place among foreign companies by filing 132 applications in the third quarter, down 13 percent year-on-year.
Next in line was Japanese memory chip supplier Toshiba Memory Corp. (115, up 39 percent), U.S.-based semiconductor production equipment supplier Applied Materials Inc. (108, unchanged), and Fujifilm Corp. (84, up 14 percent).
In the third quarter, a total of 11,746 invention patent applications were filed, up 1 percent from a year earlier, making it the seventh consecutive quarter of year-on-year growth, the data showed.