Taiwan, India sign MOU to promote cooperation in AI, robotics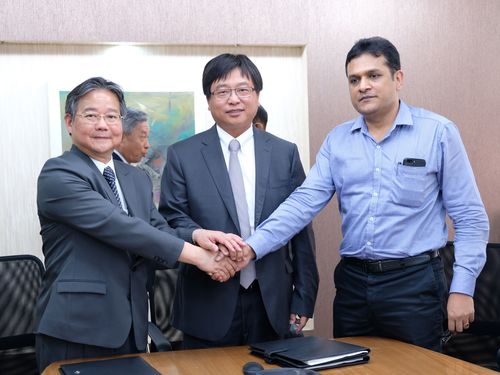 Bangalore, India, July 10 (CNA) The Hsinchu Science Park and the Central Taiwan Science Park (CTSP) signed a memorandum of understanding (MOU) Tuesday with the government of Karnataka State in India to promote bilateral exchanges in the field of artificial intelligence and robotics.
The MOU was signed by Hsinchu Science Park Director-General Wayne Wang (王永壯), CTSP Director-General Chen Ming-huang (陳銘煌), and Shri K. Nagaraja, CEO of the Center for eGovernance of the Karnataka government.
The signing ceremony was witnessed by Taiwan's representative to India Tien Chung-kwang (田中光) and Gaurav Gupta, principal secretary of Karnataka's Department of Information Technology, Biotechnology and Science & Technology.
Speaking after the event, Wang said he hopes to further promote bilateral exchanges between academics and entrepreneurs in Karnataka and Taiwan, as well as help Taiwanese firms tap the growing Indian market and create new business opportunities in Bangalore, especially in the field of information technology.
Meanwhile, Chen said he also hopes to see the fostering of cooperation between Taiwan and Karnataka in the field of robotics.
The signing of the MOU enables the two countries to institutionalize the industrial collaboration mechanism and platform, which, in turn, helps to enhance closer ties in the fields of industry, investment and technical cooperation on an equal and mutually beneficial basis, Tien said.