HTC to redesign handsets after losing Nokia patent suit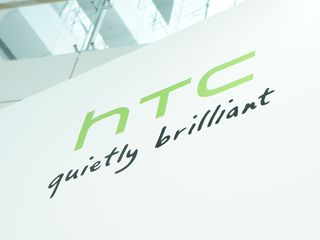 Taipei, Feb. 3 (CNA) Taiwanese smartphone maker HTC Corp. has decided to change the designs of some of its handsets to sidestep a German court ruling that they infringe on a wireless patent belonging to rival phone vendor Nokia Oyj.
The District Court of Mannheim ruled Jan. 31 that HTC had violated the Finnish company's patent EP1579613 for a "method and apparatus for enabling a mobile station to adapt its revision level based on network protocol revision level."
HTC responded by saying it will continue with the invalidity action pending before the German Federal Patents Court and immediately appeal the decision.
"The functionality found to be infringed is redundant and no longer in use in Germany and we are investigating modifications for our handsets to remove this redundant technology," HTC said in a filing on Feb. 1 to the Taiwan Stock Exchange.
"This ensures that there will be minimal disruption to our customers while we pursue an appeal," the Taoyuan-based company added.
German technology patent expert Florian Mueller said in a blog post that the patent in question "plays a role in backward compatibility between new devices and networks running older technologies," but is not a standard-essential patent.
Nokia said in a separate statement that it was "pleased" with the ruling, which enables the Finnish company to enforce an injunction against the import and sale of all infringing HTC products in Germany, as well as to obtain damages for past infringement.
The ruling marks Nokia's fourth victory in its German patent lawsuits against HTC and the third over the past two months.
Nokia first took action against HTC in 2012, when it aimed to end HTC's unauthorized use of Nokia's proprietary innovations. It has since asserted more than 50 patents globally against HTC.
Regional Courts in Mannheim and Munich in Germany, the U.K. High Court of Justice of England and Wales, and the U.S. International Trade Commission have found that HTC infringed on several Nokia patents.
(By Jeffrey Wu)ENDITEM/WH