HTC hints at something 'big' in new YouTube video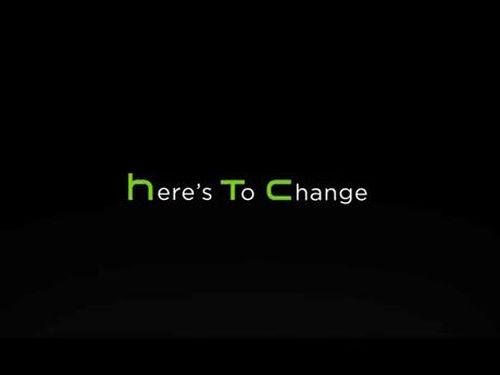 Taipei, Aug. 6 (CNA) Taiwan's HTC Corp. posted a new marketing video on YouTube Tuesday that suggested the arrival of a phablet-sized HTC One Max smartphone.
The 15-second video clip, accompanied by a caption reading "Big Things Ahead," shows a helicopter landing on a rooftop and a man carrying a briefcase getting off the chopper.
Another man is waiting on the rooftop with a large smartphone in hand.
Some media reports have identified the man carrying the briefcase as Robert Downey Jr., who has reportedly been hired by HTC as its new pitchman.
The speculation on Downey, which surfaced in late June and indicated he would be paid US$12 million over two years to promote HTC handsets, has not been confirmed or denied by HTC.
Citing industry sources, Taiwanese media has reported that HTC will launch a 5.9-inch high-end smartphone, the HTC One Max, in September to capitalize on soaring demand for phablets -- smartphone and small tablet hybrids that have screen sizes of 5 to 7 inches.
The HTC One Max will have a Qualcomm Snapdragon 800 2.3GHz quad-core processor, a 16GB internal memory with support for micro-SD card expansion, and a battery capacity of 3,300 mAh, the reports said.
Separately, HTC said in an e-mail sent to local media on Aug. 2 that it will launch the downsized version of its HTC One flagship phone, the HTC One mini, on Aug. 9 in Taiwan. Prices and retail partners were not disclosed.
HTC is hoping that these new marketing gambits will help offset a rapid decline in sales momentum in the past two months caused by a slowdown in its HTC One shipments.
The company expects its revenue to decline 15-30 percent sequentially in the third quarter to between NT$50 billion (US$1.67 billion) and NT$60 billion, with a gross margin of 18-21 percent and an operating margin of zero to minus 8 percent.
Taipei-based KGI Securities estimated that HTC One shipments will decline by more than 35 percent from a quarter ago to fewer than 2.5 million units in the third quarter.
"Shipments are slowing in mature markets and also struggling to gain share in China as the HTC One and Desire series face competition from local peers," KGI Securities analyst Richard Ko wrote in a research note dated Aug. 5.
"Furthermore, we think new products, including Butterfly S, HTC One mini and Desire 600 are not going to offset HTC One's sharp decline," said Ko, who maintained an "underperform" rating and a price target of NT$85 on the stock.
HTC shares had fallen 3.27 percent to NT$148 as of 11:25 a.m. Tuesday on the Taiwan Stock Exchange.
The company reported on Monday July sales of NT$15.7 billion, the second consecutive monthly decline after posting revenues of NT$22.1 billion in June and NT$29 billion in May.
(By Jeffrey Wu)ENDITEM/ls