Reporters harassed outside Xi's hotel at APEC forum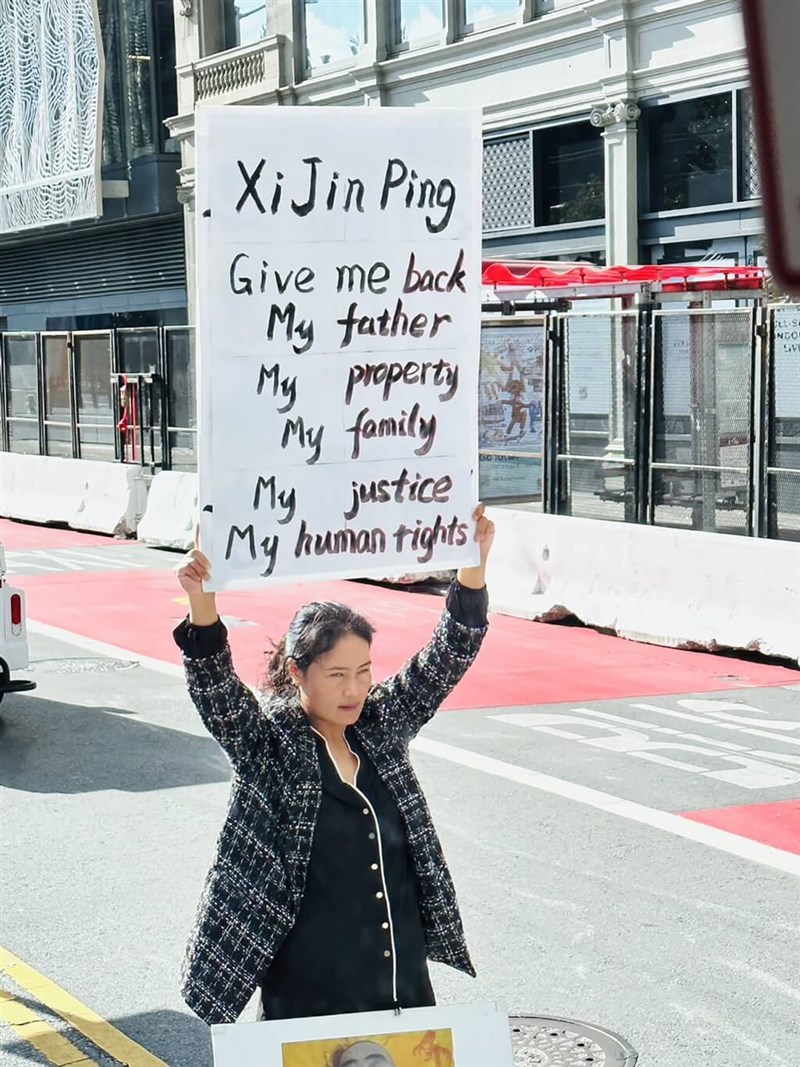 San Francisco, Nov. 13 (CNA) Taiwanese reporters were harassed Monday in San Francisco while trying to film the St. Regis Hotel where Chinese President Xi Jinping (習近平) will be staying while the Asia-Pacific Economic Cooperation (APEC) summit is being held.
The reporters were filming the building's exterior when they were confronted by a Mandarin-speaking man with a Chinese accent, who asked them not to film a portion of the driveway blocked off by a makeshift structure covered in white cloth.
Vehicles with covered license plates could be seen leaving from the driveway.
The structure, the man said, was "his property," and he asked Taiwanese reporters to delete any photos and footage they had taken of it.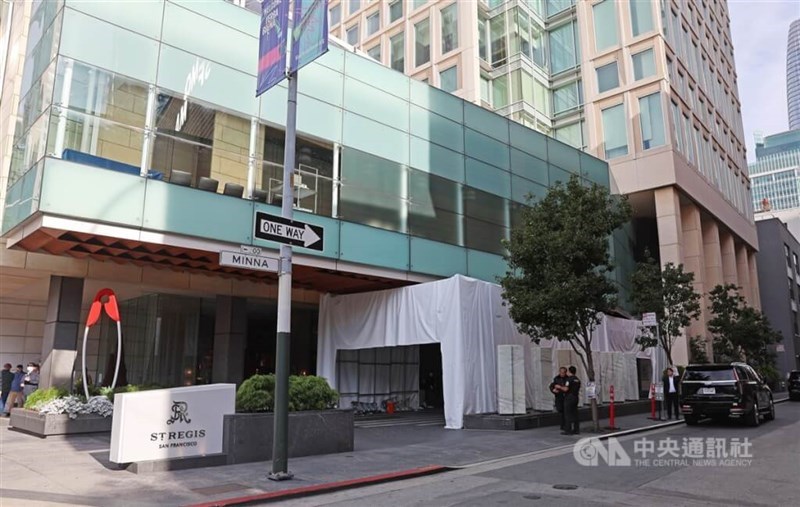 An altercation ensued, and the man went on to say, "We booked the entire hotel. It is our property now. I have the right to ask you not to film."
He also warned the journalists not to enter the lobby or it would be "embarrassing" for them.
When asked to identify himself, however, the man declined to answer and stressed that his face "must not be shown."
Some Chinese reporters staying at the Hyatt Regency diagonally across the street were also stopped from filming and left.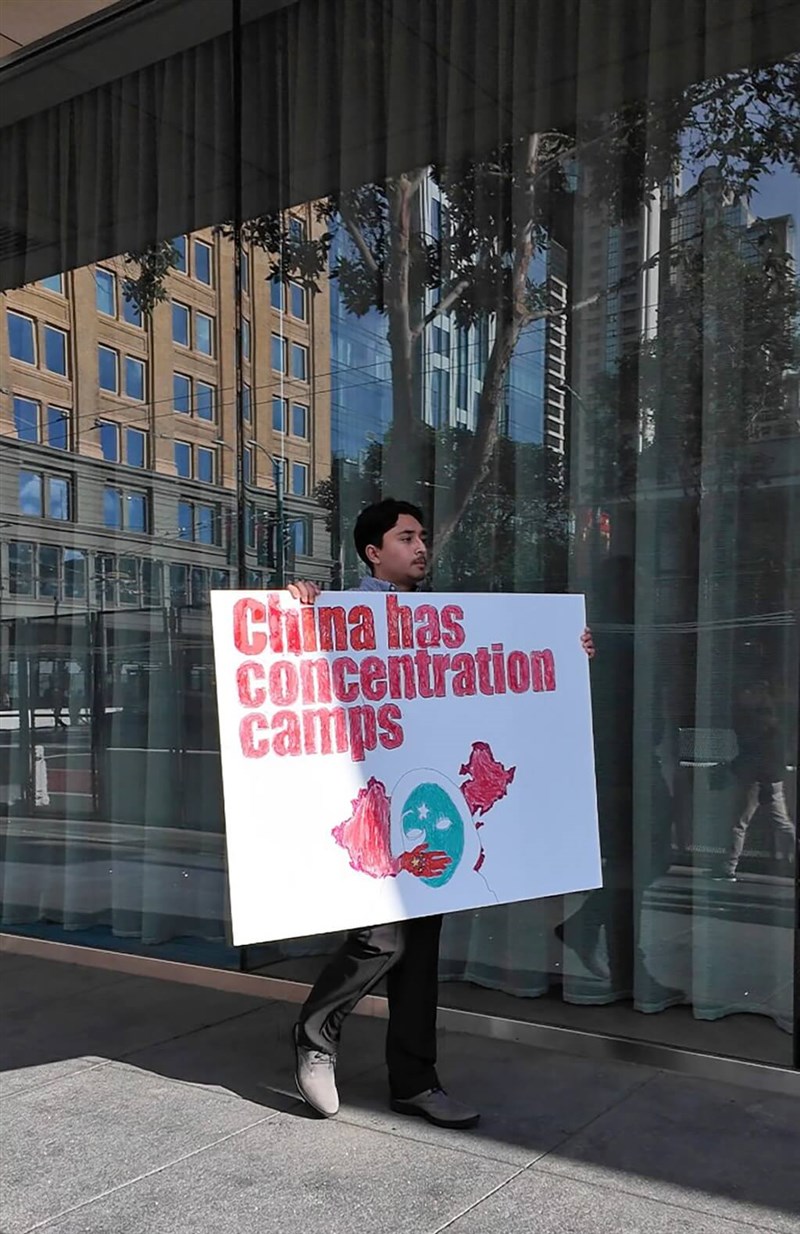 Security measures at the St. Regis, which U.S. media said has been booked out by China for the APEC summit, have been bolstered recently, with second floor window panes covered in frosted film and barricades set up around sidewalks adjacent to the hotel's parking lot.
Xi will be in San Francisco from Tuesday to Friday to attend the APEC summit, according to China's Foreign Ministry. He is scheduled to meet Biden on Wednesday on the sidelines of the summit.
Though Xi was not yet in San Francisco on Monday, there were a few protesters seen outside the St. Regis.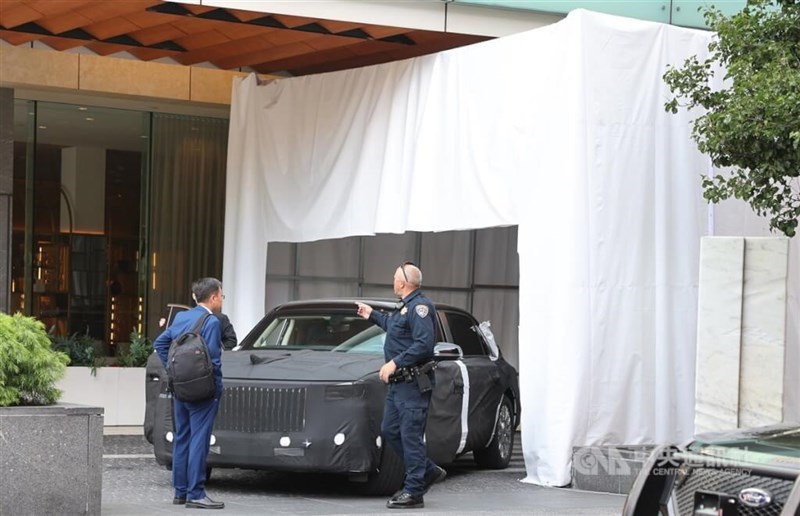 One woman held up a placard that read: "Xi Jin Ping, give me back my father, my property, my family, my justice, my human rights."
Her father, the woman said, had been imprisoned in China for six years.
Another man standing on the sidewalk outside the hotel held up a placard that read: "China has concentration camps."
Security has also been stepped up near the Fairmont San Francisco, where U.S. President Joe Biden will stay, with barricades being erected in the area.