ELECTION 2024
/
Ex-President Ma backs polling as escape from KMT-TPP joint ticket morass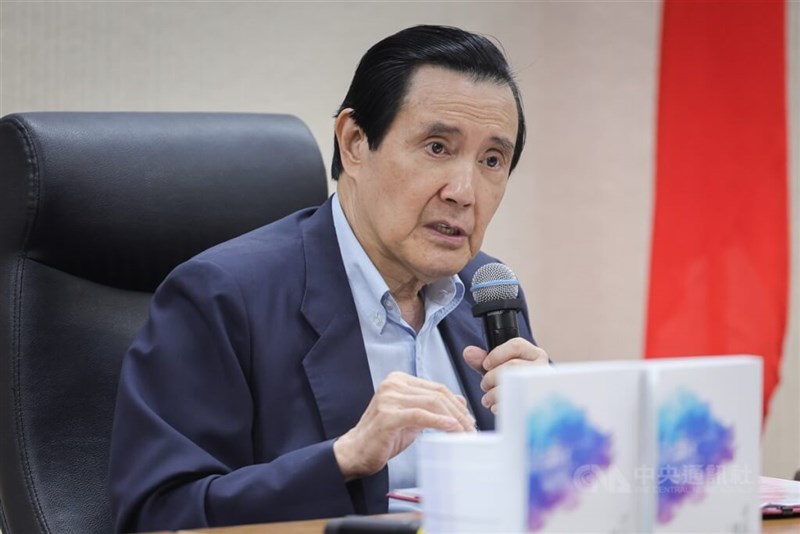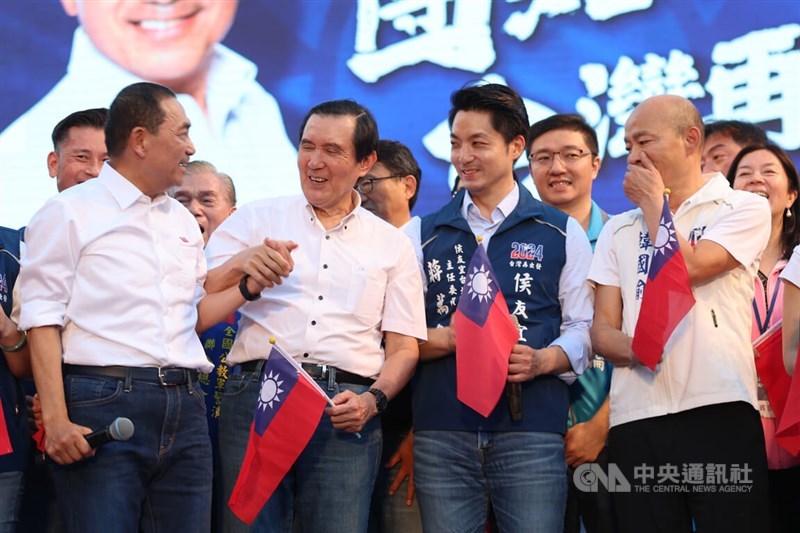 Taipei, Nov. 11 (CNA) Former President Ma Ying-jeou (馬英九) of the opposition Kuomintang (KMT) on Friday came out in support of using a public poll to decide the billing of a prospective joint ticket with the Taiwan People's Party (TPP).
Speaking on a radio show, Ma Ying-jeou Foundation Director Hsiao Hsu-tsen (蕭旭岑) said that Ma, Taiwan's president from 2008-2016, favored nationwide polling to determine whether KMT nominee Hou Yu-ih (侯友宜) or the TPP's Ko Wen-je (柯文哲) should top a joint KMT-TPP ticket.
Hsiao's comments appeared to align Ma more closely with Ko -- who has said repeatedly that he would "insist" on solely using polling to decide the order of any prospective ticket -- than with KMT leadership.
While not rejecting Ko's preferred selection method outright, KMT Chairman Eric Chu (朱立倫) previously described it as "statistically meaningless" and called for equal weighting to be given to a cross-party vote among legislative candidates.
Responding to the latest developments on Saturday, Chu said that although a national poll of potential matchups against ruling Democratic Progressive Party (DPP) nominee Lai Ching-te (賴清德) was still a "common goal" of the TPP and KMT, disagreements remained over the role of complementary selection methods.
Regarding Ma's support for polling -- which has since received the backing of several county commissioners as well as Han Kuo-yu (韓國瑜), the KMT's losing 2020 presidential candidate -- Chu said he "respected" such opinions.
Chu added that the KMT would continue to negotiate with the TPP.
Meanwhile, Ko said Saturday that he believed Ma's concern was to have "the strongest combination" for the 2024 presidential election.
Ko added that while the KMT has proposed including other methods, it would be faster to simply compare the popularity of the different joint ticket combinations through polling.
The KMT and the TPP are working to hash out an electoral pact for the Jan. 13 presidential election to challenge Lai, the incumbent vice president, who polls predict will win a plurality in any three-way race.
Candidates for Taiwan's 2024 presidential election must formally register their candidacies between Nov. 20 and 24 and cannot campaign for other candidates once officially on the ballot.
View All