TPP's Ko gives rumored KMT pact preconditions the cold shoulder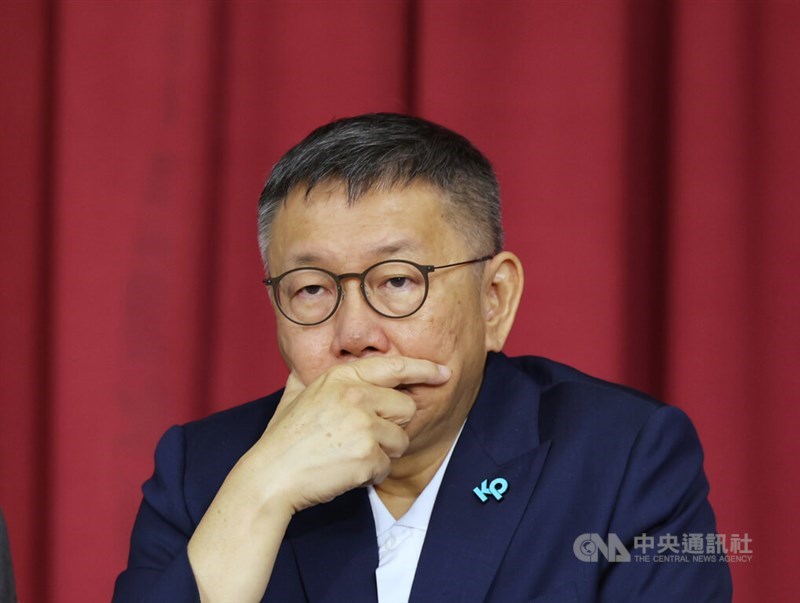 Taipei, Sept. 28 (CNA) Taiwan People's Party (TPP) presidential nominee Ko Wen-je (柯文哲) on Wednesday dismissed the idea of unconditionally accepting the junior role in a prospective joint ticket with Kuomintang (KMT) candidate Hou Yu-ih (侯友宜).
Responding to comments from KMT party grandee Jaw Shau-kong (趙少康) on Wednesday that it would be "impossible" for Hou to not top the ticket, Ko described the KMT's rumored preconditions as a "peculiar" approach to negotiating an electoral pact.
While accepting that a consensus must be reached, Ko questioned how the KMT could frame demands that he give up his own presidential ambitions unconditionally without regard for polling as "cooperation."
Asked about the media reports suggesting he had ordered TPP cadres not to reach out to the KMT, Ko stated that contact should be established in an organized fashion, with the initial step involving the resolution of political consensus.
According to local media, Ko's response to the negotiating terms was more brusque in private, with the TPP chairman reportedly telling a party meeting that the KMT could "go to hell."
In recent polls, the DPP presidential nominee Lai Ching-te (賴清德) has held sizable leads, with the other three candidates splitting the anti-DPP vote.
Hou and Ko, meanwhile, have generally been close, while another presidential hopeful, Terry Gou (郭台銘), is a distant fourth.
Ko didn't rule out the possibility of the KMT-TPP cooperation, saying political parties should at least have a significant degree of compatibility in values and principles for meaningful discussions about future cooperation.
Meanwhile, neither Hou nor Chu confirmed the KMT condition that Hou would have to be the presidential candidate if KMT were to work with Ko to unseat the DPP on the same day.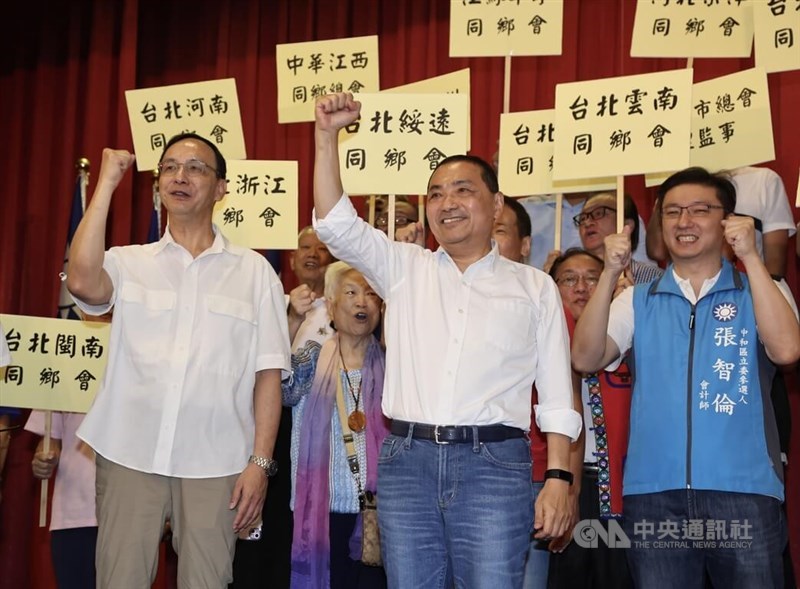 In response to Ko's remarks, KMT Chairman Eric Chu (朱立倫) said at a campaign event that KMT remains open to dialogue with their friends in the TPP, aiming to foster unity within the opposition through communication.
Also at the event, Hou, the incumbent New Taipei mayor, said he believes that whoever can ensure a prosperous and peaceful life for the people of Taiwan, shall be the presidential candidate that everyone should rally behind.
Hou expressed his confidence in future cooperation with the TPP, citing Taipei City and New Taipei have a history of successful cooperation.
On Wednesday, Huang Shih-hsiu (黃士修), the campaign spokesman for Gou, also commented on the topic of opposition cooperation.
Huang suggested that cooperation within the opposition could only be achieved through a more constructive approach, contending that the KMT "had recently adopted aggressive tactics" to coerce Gou and the TPP's Ko into "unconditional surrender."
Huang further pointed out that supporters of Hou and Ko are essentially at odds. If the KMT convinces Ko to be Hou's running mate, it could lead to a loss of votes among Ko's supporters.
The Taiwanese people are scheduled to vote for their president, vice president, and legislators in January 2024.
More 'Election 2024' articles
Election 2024/Dissecting Ko: Why young people seem to favor the TPP presidential candidate
Election 2024/From popular mayor to ho-hum candidate, KMT's Hou struggles to gain traction
Election 2024/Tycoon Gou pushes on despite undermining opposition unity
Sept. 26: Best way to prevent war is to prepare for one, Lai tells students
Sept. 25: TPP's Ko Wen-je to visit U.S. in October
Sept. 17: Terry Gou continues push to unite opposition, but mum on the bottom line
Sept. 17: Hou says he will ask the U.S. to pay closer attention to Taiwan peace