ELECTION 2024
/
DPP's Lai says he will 'prioritize consideration' of female VP candidate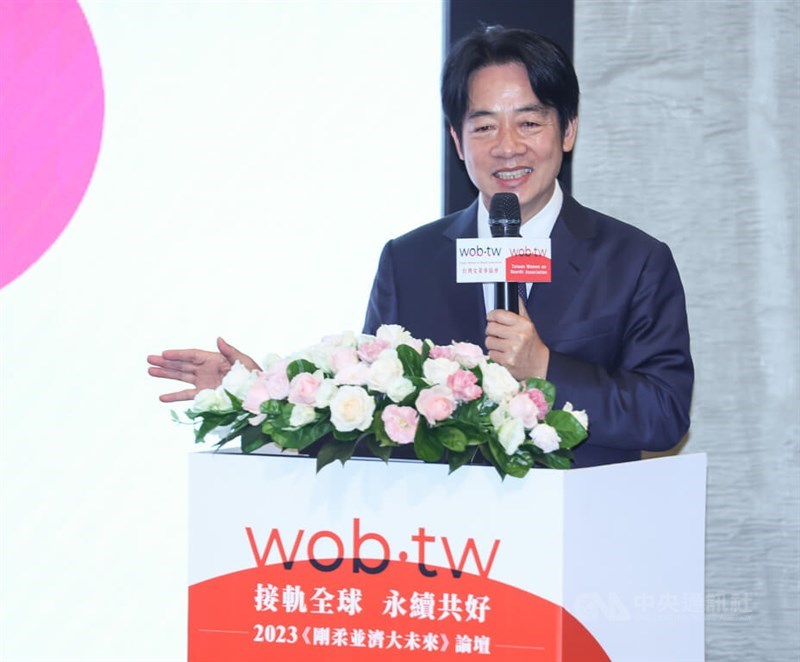 Taipei, Sept. 27 (CNA) In an apparent first during his campaign, Democratic Progressive Party (DPP) presidential candidate Lai Ching-te (賴清德) on Wednesday said he will "prioritize" consideration of a female running mate.
Lai made the remarks during a forum on women's issues attended by three of Taiwan's presidential candidates and organized by the Taiwan Women on Boards Association.
During his 20-minute speech at the event, Lai said he had seen firsthand the special qualities women can bring to leadership roles, having served as premier and now as vice president to President Tsai Ing-wen (蔡英文).
Noting that in the past, women frequently left the workplace to have kids or care for older relatives, Lai said Tsai's policy initiatives to expand government support for children aged 0-6 and the elderly had gone a long way to ease the burden on families, and thus helped women continue their careers.
Lai, who has led the presidential field in opinion polls for months, told the forum that if elected, he planned to appoint a Cabinet consisting of at least one-third women.
The DPP candidate also said he he was "prioritizing" the consideration of a woman as his running mate, in remarks likely to fuel speculation he could select Hsiao Bi-khim (蕭美琴), Taiwan's representative to the U.S., for the role.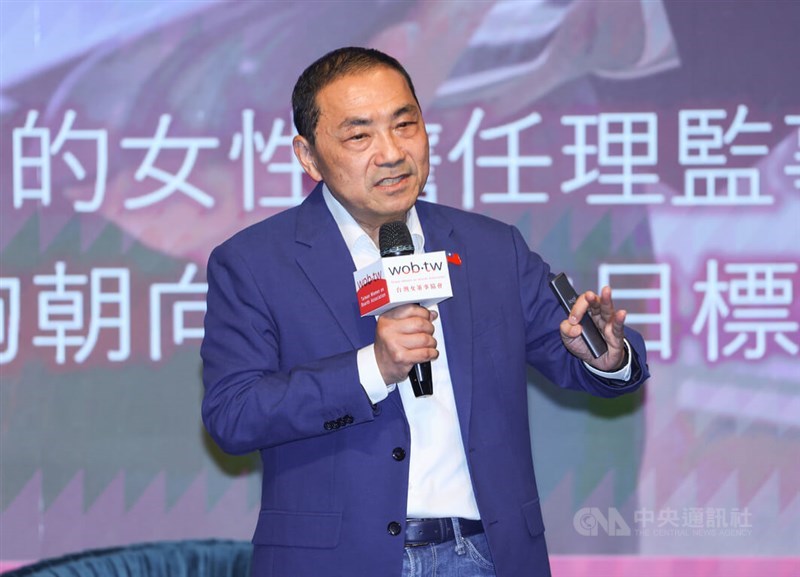 Meanwhile, Hou Yu-ih (侯友宜), presidential nominee of the main opposition Kuomintang (KMT), used his speech at the forum to highlight policy proposals to support families caring for children or elderly relatives.
Hou noted that he recently proposed offering a one-time housing subsidy of NT$1 million (US$31,094) to households with three or more children, and eliminating the monthly fees for public and semi-public daycare centers and kindergartens.
In terms of elder care, Hou said he would allow families to hire foreign caregivers for seniors aged 80 and above, without requiring them to receive a functionality assessment on the Barthel Index.
If elected president, he said, he would also set a goal of having females in at least 40 percent of Cabinet positions, higher than the roughly one-third he appointed to head city government departments as New Taipei mayor.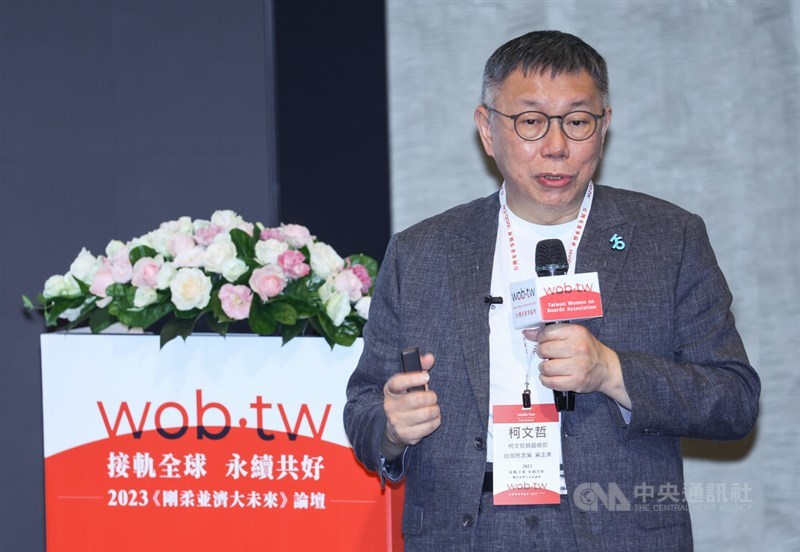 At the event, Taiwan People's Party nominee Ko Wen-je (柯文哲) said he would improve gender equality in government agencies not only by requiring at least one-third of management positions be filled by women, but also setting diversity targets for civil servants' professional training programs.
"Taiwan is very strange," Ko said, noting that women accounted for a relatively high proportion of elected officials but were often severely underrepresented in government agencies and the Cabinet.
The former, he joked, might have to do with voting behavior, since "women won't necessarily vote for a good-looking man, but men will frequently vote for a beautiful woman."
Under-representation in the Cabinet, meanwhile, likely has to do with the fact that many women leave the workplace at various points in their career, and therefore have a harder time competing for top positions, Ko said.
View All