ELECTION 2024
/
Terry Gou's decision to run for president 'deeply regrettable': KMT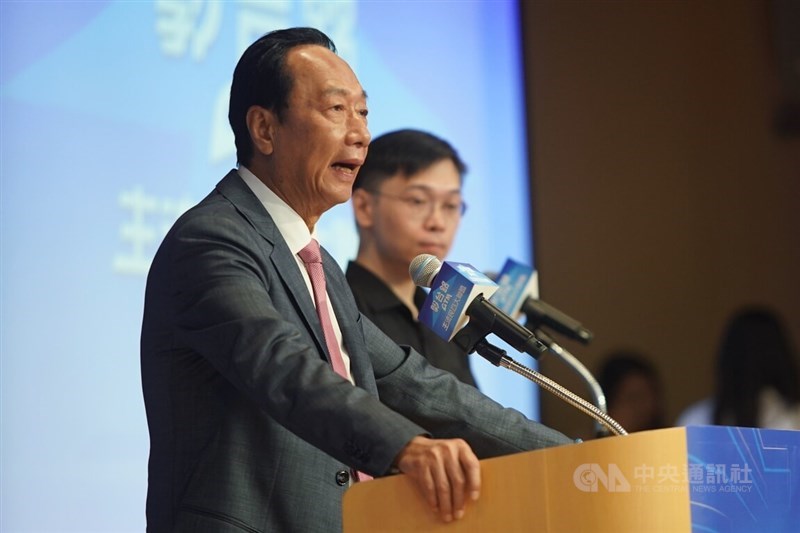 Taipei, Aug. 28 (CNA) An announcement Monday by business tycoon Terry Gou (郭台銘) of his intention to join the presidential race next January has been greeted by Taiwan's opposition Kuomintang (KMT) with some trepidation, even as it called him out for breaking his promise to the party.
In a statement released hours after Gou threw his hat into the ring as an independent, the KMT said it was "deeply regrettable" that he had reneged on his earlier promise to help its presidential candidate Hou Yu-ih (侯友宜) win the 2024 election.
Gou, founder of the Taiwan-based manufacturing giant Hon Hai Precision Industry Co., made that pledge earlier this year, when the KMT picked New Taipei Mayor Hou over him as its flag bearer in the presidential race, according to the statement.
The KMT, Taiwan's main opposition party, also said any of its members who publicly show support for Gou in his presidential bid will be subject to disciplinary measures.
However, the party said, it still hopes that Gou would return to the KMT fold one day and join the mainstream efforts to unseat the Democratic Progressive Party (DPP).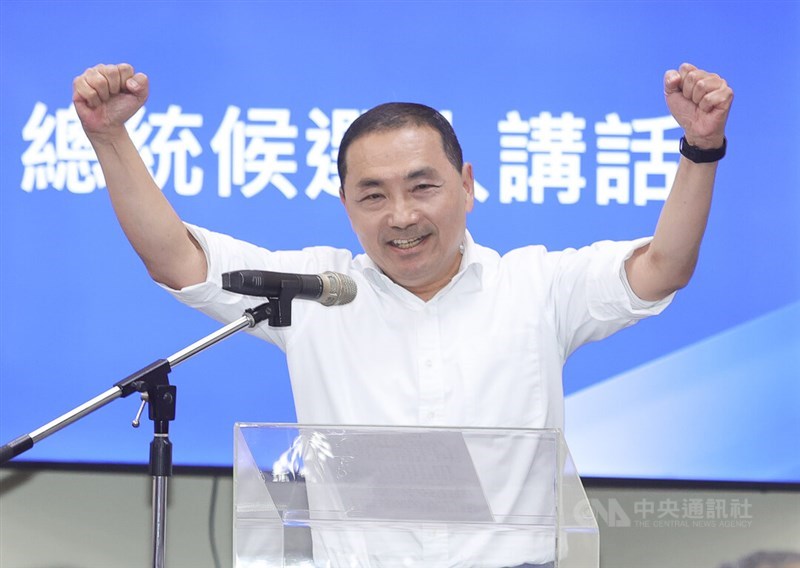 When the KMT on May 17 selected Hou to run for president, Guo, the party's other contender, said he would throw his weight behind Hou, but the tycoon later began holding campaign rallies on his own, while hinting at an independent bid for the presidency.
On Monday morning, Gou declared his intention to join the 2024 race as an independent, which means he will now be required to obtain the signatures of at least 1.5 percent of the electorate in the last legislative election -- around 290,000 signatures -- within 45 days of his formal application to run as an independent candidate, according to law.
If he succeeds in clearing that bar, Gou will come up against the KMT's Hou, Taiwan People's Party (TPP) Chairman Ko Wen-je (柯文哲), and Vice President Lai Ching-te (賴清德), who is also chairman of the DPP, in the presidential election on Jan. 13, 2024.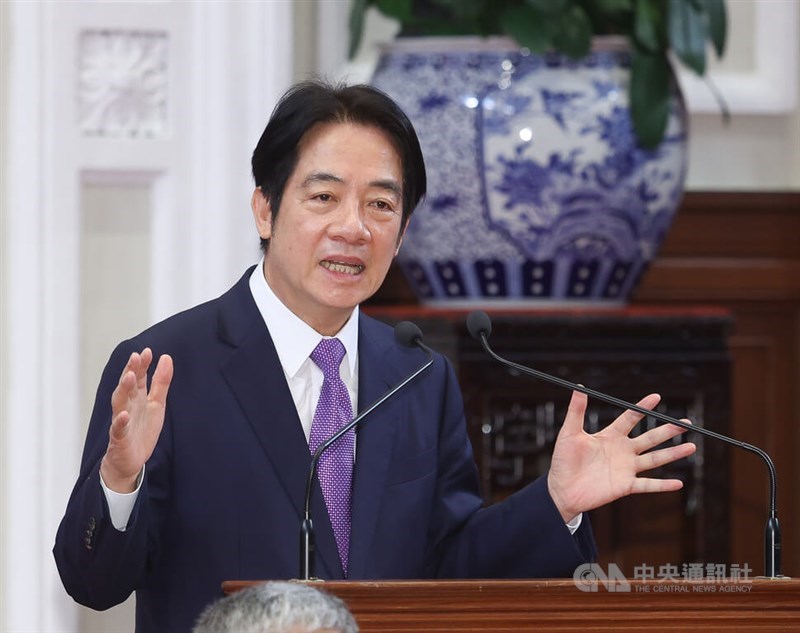 On Monday, DPP spokesman Chang Chih-hao (張志豪) told reporters that in a democratic country, every citizen has the right to run for the presidency, as long as they meet the legal requirements.
"The DPP fully respects Gou's decision to run," Chang said, adding that the Gou camp should however refrain from playing the "fear of war" card to divide Taiwan society.
Chang was referring to a statement made by Gou earlier in day, when he said he would bring 50 years of peace across the Taiwan Strait if he wins the presidency next year.
During his announcement of his presidential bid, Gou hinted that Taiwan was becoming the "next Ukraine" under the DPP administration, due to deteriorating relations with Beijing.
On Monday, the TPP also commented briefly on Gou's decision, saying that its candidate Ko was leading in the polls among the opposition contenders.
The TPP will continue to build on that momentum, while seeking close cooperation with the other opposition parties in the election campaign, TPP spokesman Lee Ting-li (李頂立) said.
Wang Yeh-lih (王業立), a professor in the Department of Political Science at National Taiwan University, had told CNA earlier that a Gou candidacy would affect all three party candidates.
Such a move, however, would deal a heavier blow to Ko and Hou than to Lai, as the former two are considered more China-friendly, while the later is seen as hawkish toward China, according to Wang.
The date for the registration of presidential candidates at the Central Election Commission is Nov. 20-24.
Related News
Aug. 28: Terry Gou jumps into 2024 presidential race as independent candidate
Aug. 28: Terry Gou announces presidency bid, touts business acumen as key asset
Aug. 22: Terry Gou floats cross-strait peace strategy amid rumored presidential run
Aug. 18: Invoking 'Three Little Pigs,' tycoon Gou invites rivals to talk
March 27: With possible presidential run looming, Terry Gou to visit U.S.
View All