ELECTION 2024
/
Union blasts TPP for 'sexualizing' flight attendants with dance routine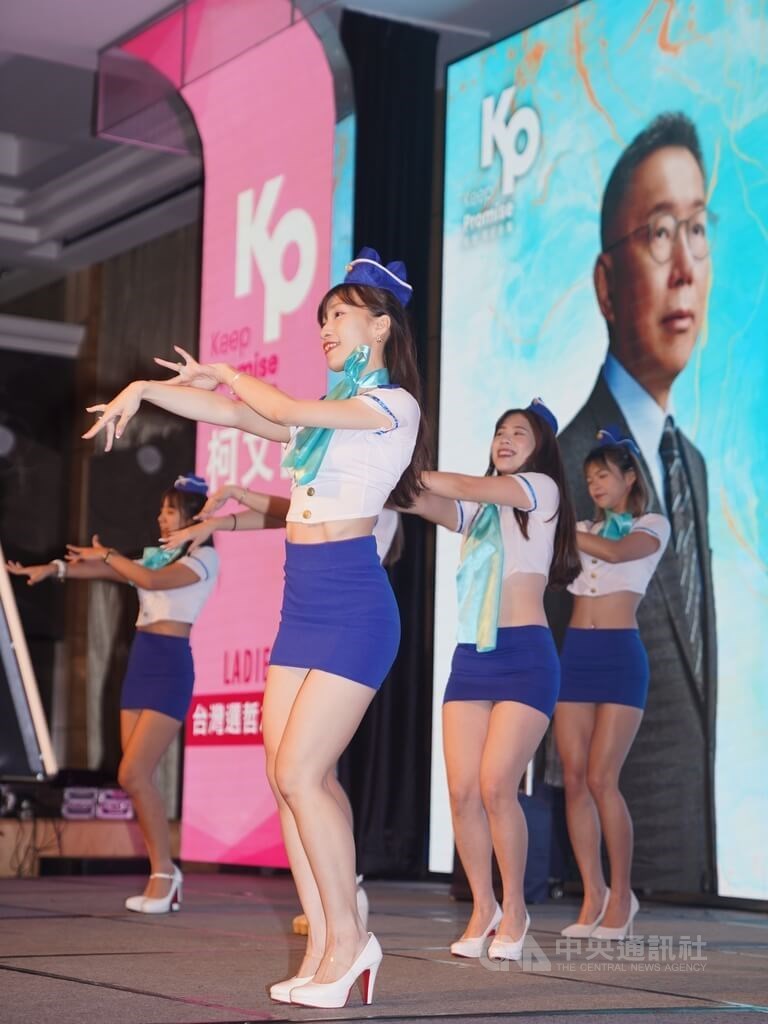 Taipei, Aug. 7 (CNA) The Taoyuan Flight Attendants' Union (TFAU) has accused the Taiwan People's Party (TPP) of "sexualizing and objectifying female flight attendants" with a dance routine at a campaign event for presidential candidate Ko Wen-je (柯文哲) on Sunday.
In a statement, the TFAU said that the flight attendant outfits worn by the dancers -- dubbed "the stewardess support team" by organizers -- increased the risk of sexual harassment for female cabin crew.
The union called on TPP Chairman Ko and TPP Taipei City Councilor Chang Chih-hau (張志豪), a former pilot who helped arrange Sunday's performance, to publicly apologize for the performance, which it said compounded the real difficulties and sexism faced by female flight attendants.
The TFAU noted that airlines made the sexualization and objectification of female flight attendants "a selling point" by forcing cabin crew to wear impractical and tight-fitting skirts purposely designed to be revealing.
Liu Chia-wei (林佳瑋), a former secretary-general of the TFAU, said that the performance had left her "heartbroken."
In the wake of the controversy, Chang said the TPP had never sought to objectify women, adding that it should be for the organizers of Sunday's rally to explain the dancers' choice of outfits.
Meanwhile, TPP spokeswoman Lin Tzu-yu (林子宇) told reporters that her party respected all vocations, as well as the professional judgment of the dancers involved in Sunday's performance.
The criticism leveled at Ko -- who has already seen his approval rating among women aged 30-39 plummet -- is likely to further dent the TPP presidential candidate's popularity among female voters, according to political analysts.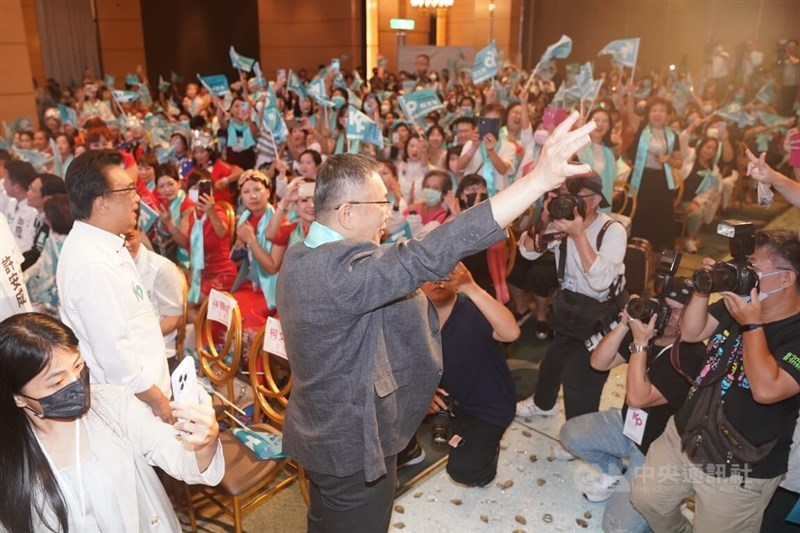 Speaking at a separate event on Sunday marking the TPP's 4th anniversary, Ko urged his supporters to unseat the ruling Democratic Progressive Party (DPP) in next year's election by allowing him to bring "public opinion," "professionalism" and "values" to the Presidential Office.
Ko is up against DPP nominee Lai Ching-te (賴清德), who is the incumbent vice president, and New Taipei Mayor and Kuomintang presidential candidate Hou Yu-ih (侯友宜).
Related News
Feature/Women's groups urge workplace harassment reforms amid #MeToo storm
July 31: Taiwan expands protections against workplace sexual harassment
July 14: Groups call for improvements to sexual misconduct draft amendments
June 16: DPP finds former department heads mishandled sexual harassment cases
View All