ELECTION 2024
/
DPP adopts ban on candidates with criminal records at party congress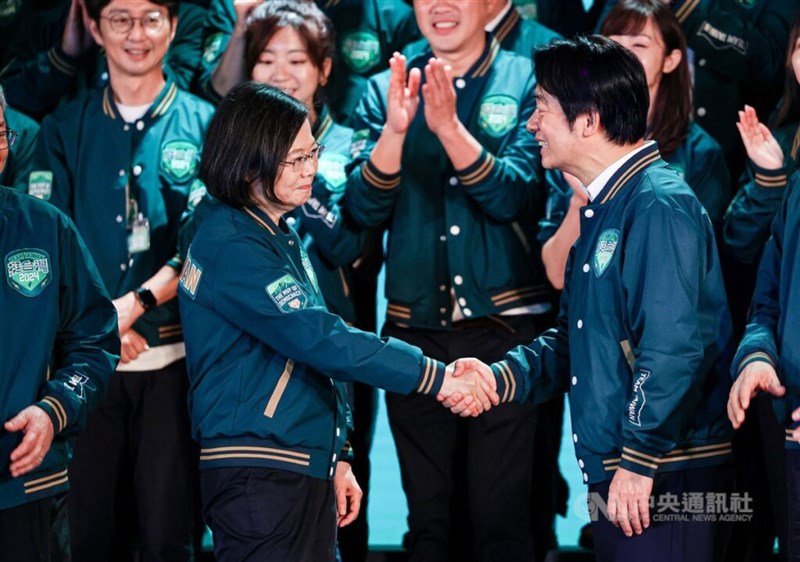 Taipei, July 16 (CNA) A ban on election candidates with criminal records was among a slew of motions adopted by the ruling Democratic Progressive Party (DPP) at its party congress in Taipei Sunday.
In addition to barring party members with prior corruption, arms or drug convictions from being selected as DPP election candidates, the ruling party also passed amendments to its constitution relating to sexual misconduct and safeguarding the wellbeing of children.
The motions were passed in a closed-door meeting following a rally for the DPP's 2024 election candidates at the Grand Hotel, which featured speeches from President Tsai Ing-wen (蔡英文) and Premier Chen Chien-jen (陳建仁) as well as the party's presidential nominee, Vice President Lai Ching-te (賴清德).
Seeking to put on a show of unity, DPP heavyweights took to the stage in matching green letterman jackets adorned with the slogan "Team Taiwan," which also serves as a pun on the Mandarin for "support Taiwan."
Continuing with the sports motif, Lai told the congress that he had "already warmed up in the bullpen" in preparation for his tilt at the presidency.
The vice president also said that the increasing rift between democracies and authoritarian would pose a continuing challenge for Taiwan alongside a number of other issues.
However, Lai said it was his sincere belief that such obstacles could become opportunities if the country remained united, adding that he was committed to maintaining the "status quo" in the Taiwan Strait.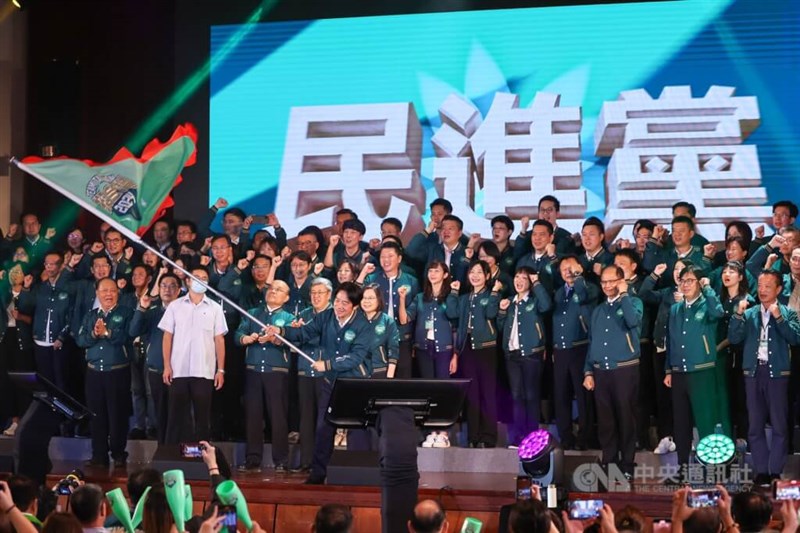 Following Lai, Tsai also got on the stage with Legislative Yuan Speaker You Si-kun (游錫堃) and former Premier Su Tseng-chang (蘇貞昌).
Tsai then ceremonially "passed on the baton" to Lai by presenting him with a flag of the 2023 DPP congress.
In her speech, Tsai sought to highlight the achievements of the party during her time in office, including advancing marriage equality and improving quality of life in Taiwan, adding that the DPP would also reflect on criticism.
Tsai said that Lai was "very qualified" to lead the nation after standing with her side-by-side as vice president, adding that she believed he would continue to lead Taiwan forward.
View All