Tuvalu's foreign minister to visit Taiwan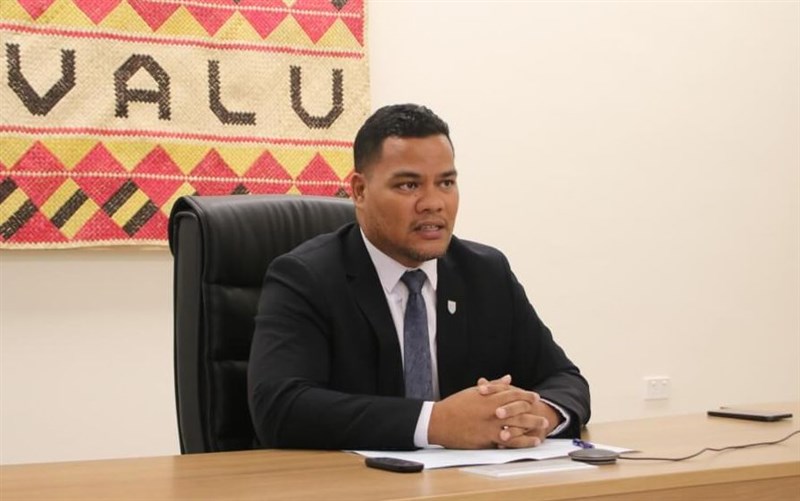 Taipei, May 30 (CNA) Tuvaluan Foreign Minister Simon Kofe will arrive in Taiwan on Wednesday for a six-day visit, during which he will meet with President Tsai Ing-wen (蔡英文), the Ministry of Foreign Affairs said Tuesday.
Kofe, who also serves as Tuvalu's minister of justice and communications, will witness the signing of three bilateral deals between the Republic of China (ROC), Taiwan's official name, and Tuvalu during his stay from May 31 to June 5, the ministry said.
The three agreements will pave the way for cooperation between the two sides on the training of diplomats, technical exchanges, and mutual legal assistance, according to the ministry.
In addition to meeting with Tsai, Kofe will also meet with Foreign Minister Joseph Wu (吳釗燮) and representatives of Taiwanese enterprises developing submarine cables and other communication networks, the ministry said.
The Tuvaluan official is hoping to learn from Taiwan's experience as his country works to build up its digital infrastructure, the ministry said.
Kofe's visit will come just three months after Deputy Foreign Minister Tien Chung-kwang (田中光) led a business delegation to Tuvalu, the ministry said.
Tuvalu is an important ally of Taiwan in the Pacific region and the two countries have developed close partnerships in the areas of information technology, agriculture, fisheries, clean energy, and public health, according to the ministry.
Tuvalu, which established diplomatic relations with the ROC in 1979, is one of 13 countries that still have formal diplomatic ties with Taiwan.