ELECTION 2024
/
Laws revised to bar certain ex-convicts from running for public office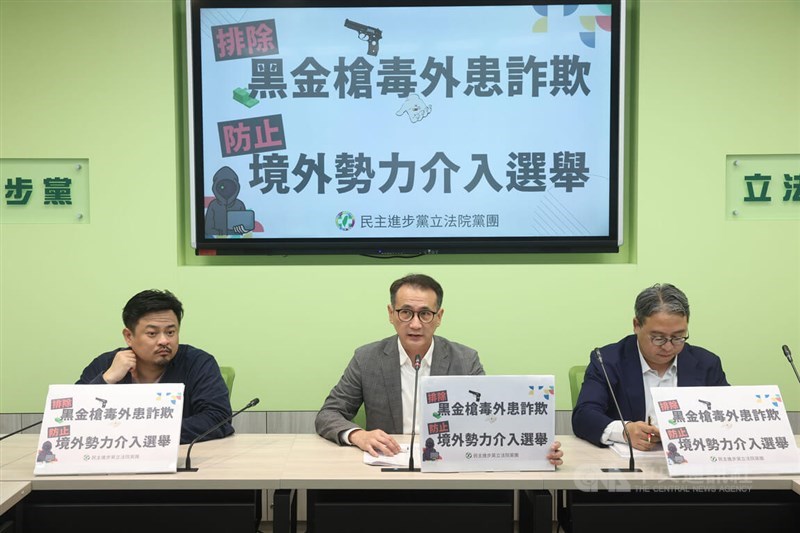 Taipei, May 26 (CNA) Taiwan's Legislature on Friday passed a slew of amendments to two election and recall laws that prohibit individuals convicted of certain crimes from running for public office.
The amendments were made to the Civil Servants Election and Recall Act and the Presidential and Vice Presidential Election and Recall Act.
With their clearing the legislative floor, the revised laws will be applied to the 2024 presidential and legislative elections on Jan. 13, Minister of the Interior Lin Yu-chang (林右昌) said Friday evening.
The amendments expand the current restrictions on candidacy to include individuals who have been found guilty of a breach of national security, bribery, corruption, organized crime, money laundering, gun violence and drug-related offenses.
The proposed revisions were approved by the Cabinet last December and underwent a preliminary review by the Legislature in mid-April.
Under the amendments, people who have been convicted of crimes related to national security laws such as the National Security Act, the Classified National Security Information Protection Act, the National Intelligence Services Act, and the Anti-Infiltration Act, will not be eligible to run for public office.
These examples include aiding foreign or hostile forces in stealing, copying or leaking confidential government documents and business secrets involving core technologies.
Also, people who have been convicted based on the provisions of the Organized Crime Prevention Act, Money Laundering Control Act, the Controlling Guns, Ammunition and Knives Act, and the Narcotics Hazard Prevention Act, will be barred from candidacy.
In addition, people who have been found guilty of taking bribes or buying votes in past elections, or those convicted of aggravated fraud and crimes against personal liberty under the Criminal Code, will also be barred from registering as candidates to prevent them from becoming elected officials.
Meanwhile, the amended law also stipulates that newspapers, magazines, television and radio stations, and internet service providers must not publish or broadcast election- or recall-related advertisements that are funded by overseas individuals, companies or groups.
Violators face a fine of NT$200,000 (US$6,505) to NT$10 million, or a penalty equal to twice the revenue generated from those advertisements.
View All