DEFENSE
/
Taiwan reportedly receives Stinger missiles under U.S. military aid program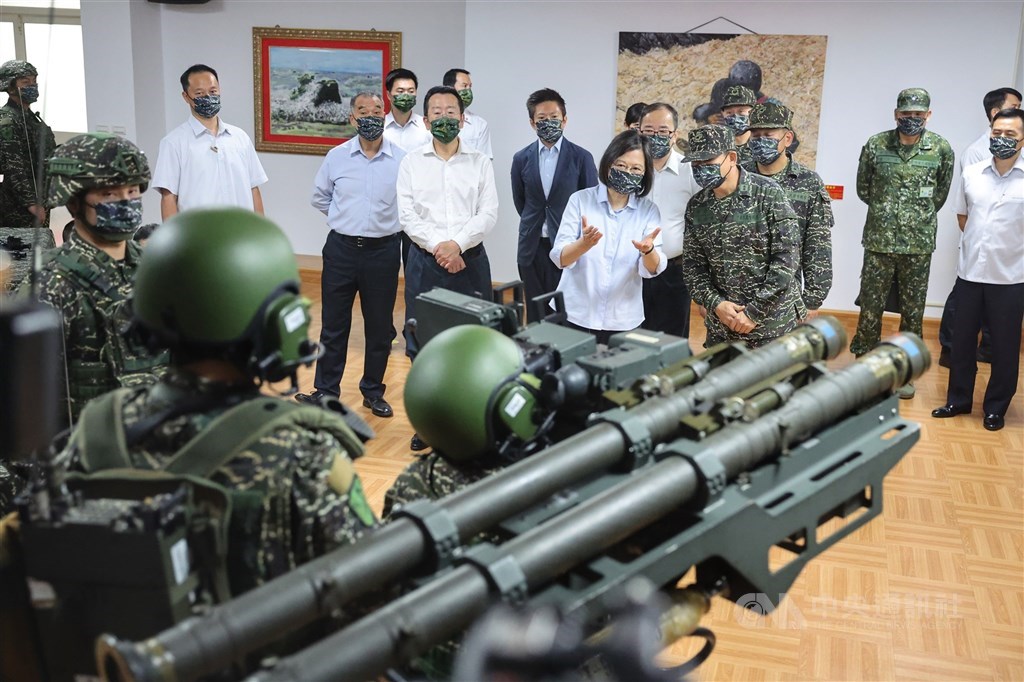 Taipei, May 26 (CNA) Taiwan reportedly received the first shipment of Stinger missiles from the United States under its emergency military aid program late Thursday night, but Taiwan's government would not confirm the news on Friday.
The Ministry of National Defense (MND) has taken delivery of FIM-92 shoulder-fired Stinger missiles which arrived late Thursday night on a Boeing cargo airplane, the Chinese-language newspaper Liberty Times reported early Friday.
The package was the first batch of military grants which U.S. President Joe Biden's administration recently decided to supply to Taiwan, using the Presidential Drawdown Authority (PDA) Under the National Defense Authorization Act (NDAA), according to the newspaper.
Taiwan and the U.S. were in talks and reached a consensus about the types of weapon systems that would be needed if the U.S. invoked PDA to address the backlog of arms due for delivery to Taiwan, the MND said, in response to the report.
Based on its practice when it comes to weapons packages, the MND would not reveal details about the delivery, it added.
Taiwan has a stockpile of 1,800 Stinger missiles, including Dual Mount Stingers (DMS) system and Stinger missiles that can be fired from the Avenger and AH-64 Apache, Su Tzu-yun (蘇紫雲), a research fellow at Taiwan's Institute for National Defense and Security Research, said.
The Stinger weapon system provides low-altitude firepower and can be readily deployed in airports, radar stations, or other combat areas to target low-flying enemy threats, Su said.
As a part of the 2023 budget, the U.S. Congress authorized up to US$1 billion in military aid to Taiwan via the PDA, which takes weapons from existing Pentagon stocks and ships them overseas.
On May 8, Defense Minister Chiu Kuo-cheng (邱國正) confirmed a Reuters report which said that the Biden administration was planning to send US$500 million worth of military aid to Taiwan under the PDA program that was being used to help Ukraine defend itself against Russia's invasion.
U.S. Defense Secretary Lloyd Austin confirmed at a Senate hearing on May 16 that the U.S. will soon send Taiwan US$500 million in stockpiled military equipment using the PDA.
View All