Allies' U.N. representatives support Taiwan's global participation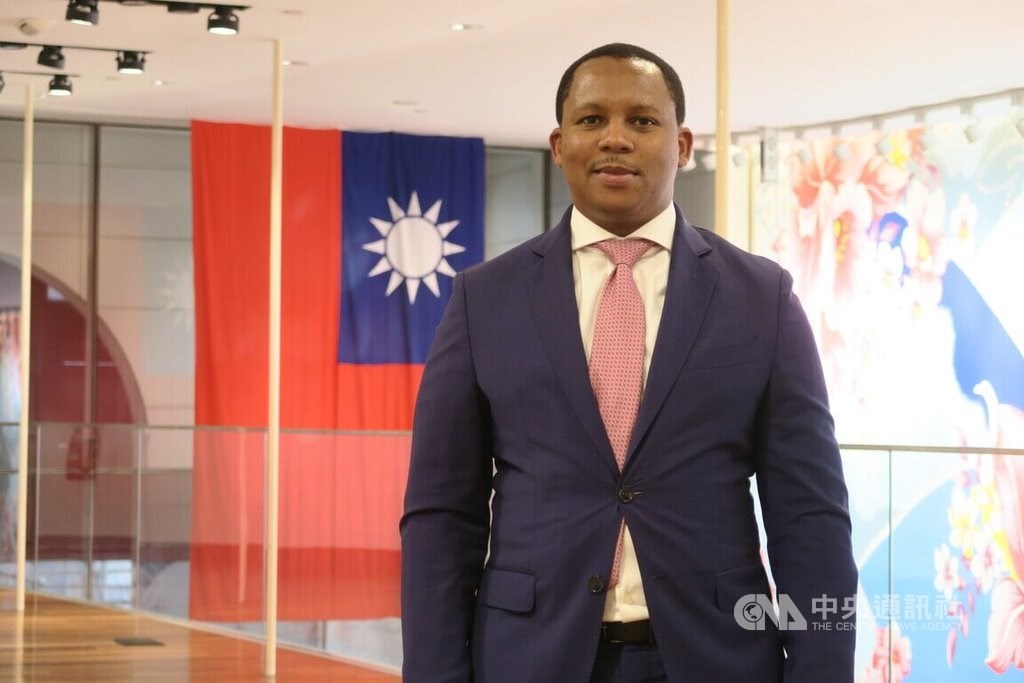 New York, March 30 (CNA) The representatives of Taiwan's 13 diplomatic allies to the United Nations voiced their support for Taiwan's international participation Thursday when they met with President Tsai Ing-wen (蔡英文).
Tsai is in New York City on her first stop during an overseas trip that will also take her to Central American diplomatic allies Guatemala and Belize and then to California before returning to Taiwan.
After a 30-minute closed-door meeting with Tsai at Taiwan's representative office in New York, Thamie Dlamini, Eswatini's representative to the U.N., told CNA that it was "remarkable" for the representatives to meet Tsai and her delegation in New York.
Dlamini also welcomed Tsai's trip to Guatemala and Belize, saying it was meaningful for Taiwan to "renew friendship and solidarity" with its allies and like-minded countries.
The Eswatini envoy said Tsai, Foreign Minister Joseph Wu (吳釗燮) and other members of her delegation had good exchanges with the U.N. diplomats and friends from other countries, who voiced their support for "Taiwan's participation in the international community."
Dlamini, who previously served as his country's ambassador to Taiwan for eight years, said he believed that "Taiwan is playing a more important role" in the world at a time of multilateralism.
In addition to the representatives from the 13 countries, representatives from other like-minded countries, such as Malta, also attended the meeting with Tsai, sources said.
Tsai arrived in New York on Wednesday afternoon U.S time and is expected to depart for Guatemala on Friday morning U.S. time.
Just days before Tsai's departure for Central America, Honduras announced on Sunday the severance of diplomatic ties with Taiwan, leaving Taipei with only 13 countries in the world that officially recognize the Republic of China (Taiwan) as a nation.
While Dlamini said Tsai's meeting with the U.N. representatives did not touch upon the Honduras issue, he said Eswatini respected Tegucigalpa's decision as it had its own reasons to make the move.
For the 13 allies, however, Dlamini said they will continue to support Taiwan and, for Eswatini itself, his country remains committed to enhancing bilateral ties with Taipei.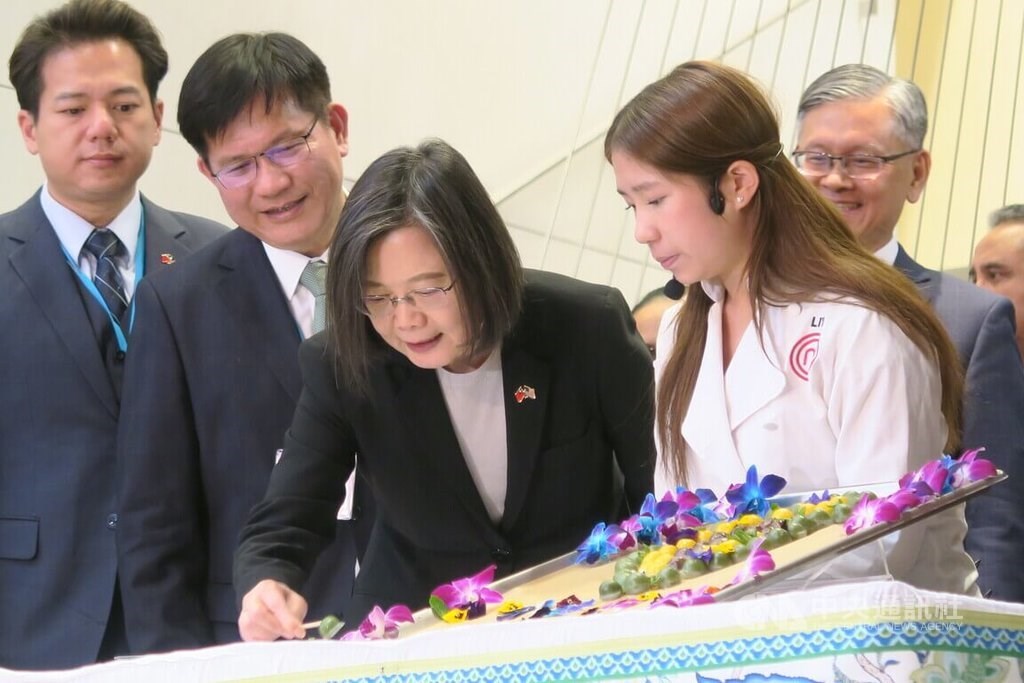 On the second day of her stop in New York, Tsai also met with Liya Chu (朱如茵), the Taiwanese-American winner of the recently concluded season of the U.S. television cooking competition MasterChef Junior that was actually filmed before the COVID-19 pandemic erupted.
Chu cooked "涼圓" or ice balls made of sweet potato powder in four colors with four different inner fillings -- taro, custard, matcha and red bean -- and used the ice balls to make a Taiwan-shape dish with an orchid decoration around the dish, to greet Tsai.
Chu said "涼圓" is pronounced as "liang yuan" in Mandarin, which sounds closer to "良緣" or "harmonious union," hoping Taiwan will make many good friends.
"I hope everyone will support Taiwan no matter where you come from," Chu said in an interview with CNA.
Tsai gave a thumbs-up to the young chef as she ate the matcha ice balls.
The president also visited a grocery and a bakery in an ethnic-Chinese section of Brooklyn and attended a breakfast forum where she met with young entrepreneurs from Taiwan to talk about their pursuit of the American dream.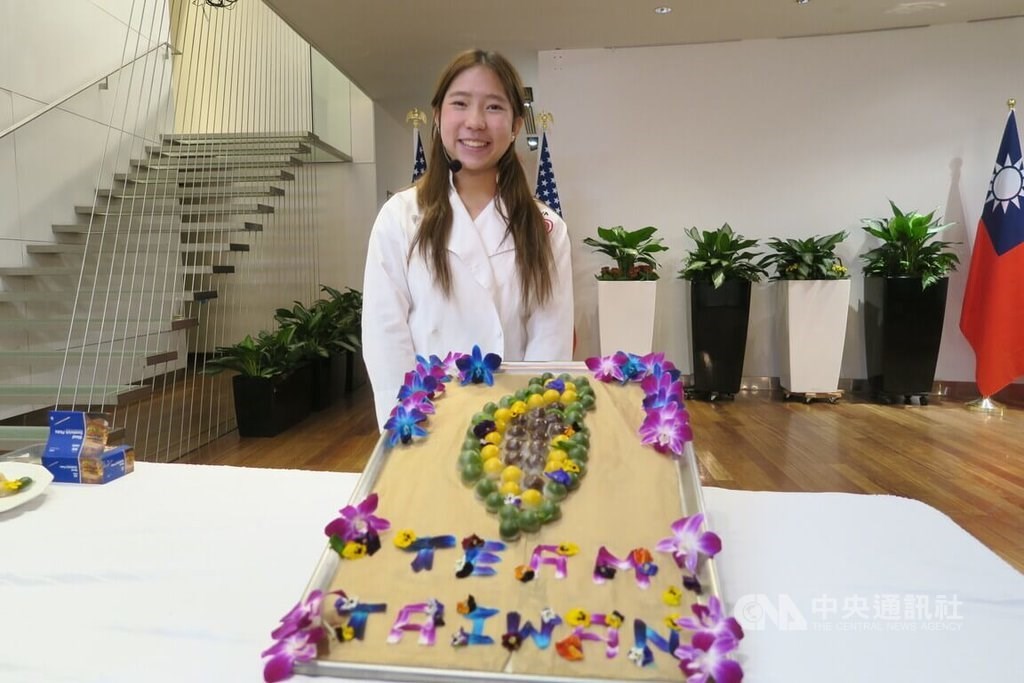 According to the Ministry of Foreign Affairs, Tsai will visit Guatemala from March 31-April 2 (local time) and Belize from April 2-4 (local time) and then fly to Los Angeles on April 4 (local time).
During her stop in Los Angeles, Tsai will meet with U.S. House Speaker Kevin McCarthy and deliver a speech at the Ronald Reagan Presidential Library while in California.
On March 28, White House National Security Council spokesperson John Kirby said there was no plan for any officials from the Biden administration to meet with Tsai during her stops in the U.S., describing the transit as "unofficial" and "private."