Tsai's transit in line with U.S. policy: State Department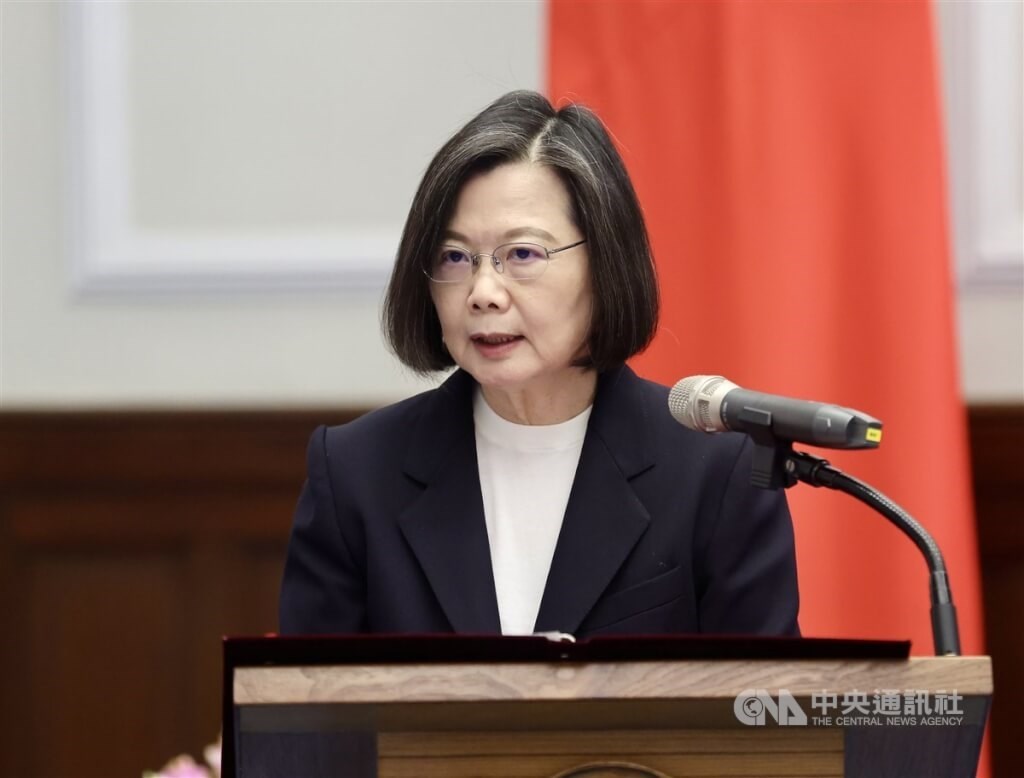 Washington, March 27 (CNA) The United States Department of State reiterated Monday that transit stops being made by President Tsai Ing-wen (蔡英文) in the U.S. on her way to two of Taiwan's formal diplomatic allies are in line with Washington's long-term policy.
Tsai will head to Guatemala and Belize on Wednesday and will stop in the U.S. on the way to Central America and back.
On Sunday, just days before Tsai's scheduled departure, Honduras severed official relations with the Republic of China (Taiwan's official name) to establish formal diplomatic ties with the People's Republic of China.
State Department spokesperson Vedant Patel was asked Monday if the timing was related to Tsai's trip and an effort by Beijing to pressure the U.S. and Taiwan.
Patel did not directly answer the question, but said Honduras' action was a "sovereign decision" and that Tsai's transit was "consistent with longstanding U.S. practice, the unofficial nature of our relations with Taiwan, and U.S. policy, which remains unchanged."
"Transits are taken out of consideration for the safety and dignity of the passenger and are in line and consistent with our 'one China' policy, which also remains unchanged," Patel said.
While acknowledging the switch in relations by Honduras, Patel reiterated a U.S. warning that China often made promises in exchange for diplomatic recognition that ultimately remained unfulfilled, citing recent examples in Latin America and around the world.
He described Taiwan as a "reliable, like-minded, and democratic partner," and said Taiwan's "partnerships around the world provide significant and sustainable benefits to citizens of those countries."
On Sunday, Taiwan Foreign Minister Joseph Wu (吳釗燮) said the Honduran government had made demands for billions of U.S. dollars in debt restructuring and aid prior to cutting diplomatic relations with Taiwan in favor of China.
Right after Taiwan's announcement of the severance of ties with Honduras, Tsai said Taipei would "not engage in a meaningless contest of dollar diplomacy with China."
The cut in ties leaves Taiwan with only 13 countries in the world that officially recognize the Republic of China as a nation. Taipei has lost nine diplomatic allies to Beijing since Tsai took office in May 2016.
Despite losing official allies, Taiwan has close unofficial relations with many countries, including the U.S.
On her upcoming trip, Tsai is expected to arrive in New York City on March 29 and then spend time in Los Angeles before April 7 after visiting Guatemala and Belize.
Tsai will receive an award from the Washington-based Hudson Institute during her New York stopover and meet with U.S. House Speaker Kevin McCarthy and deliver a speech at the Ronald Reagan Presidential Library while in California.