Wu accuses China of bribing officials as Honduras switch nears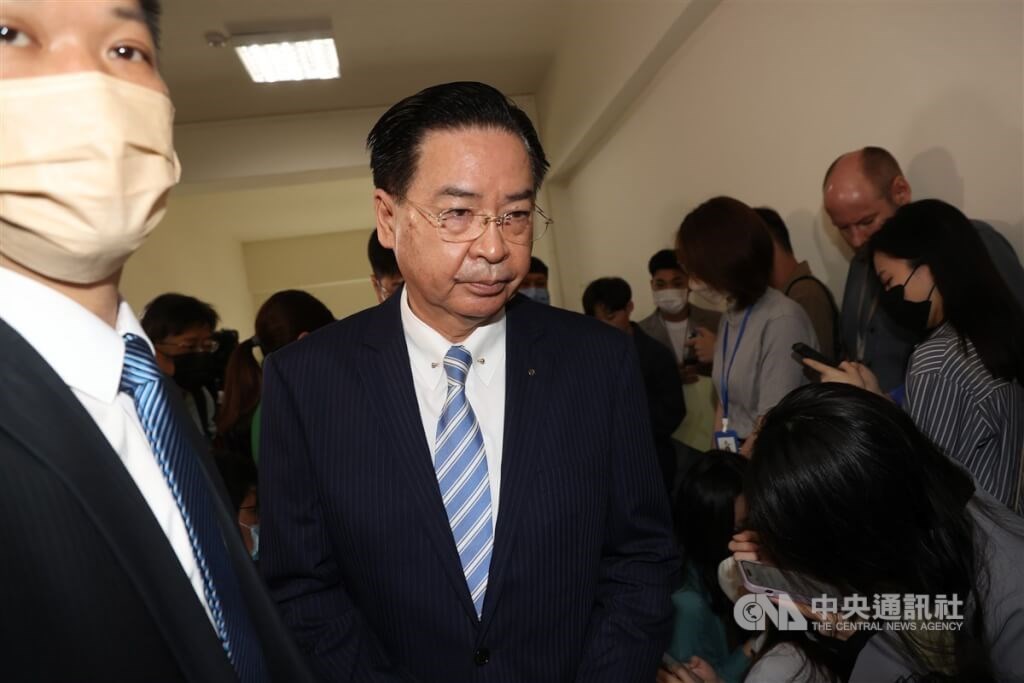 Taipei, March 23 (CNA) Foreign Minister Joseph Wu (吳釗燮) on Thursday accused China of using personal bribes to lure away Taiwan's allies, while admitting that ties with Honduras were likely unsalvageable after Tegucigalpa dispatched a diplomatic delegation to Beijing.
Fielding questions during a legislative session, Wu said Taiwan was willing to do its best "within its capabilities" to help Honduras but would not accept demands for "huge sums of cash" without explanation.
Wu accused China of putting money directly into the pockets of foreign politicians in a bid to lure away Taiwan's diplomatic allies, a practice that Wu said did "absolutely nothing for the wellbeing of the people" in those countries.
Wu said his ministry was on top of the news that a Honduran delegation headed by Foreign Minister Eduardo Enrique Reina had departed for Beijing on Wednesday.
Despite the best efforts of his ministry and Taiwan's embassy in Tegucigalpa, Wu admitted that diplomatic relations with Honduras were in "their final stages."
Meanwhile, to protest the Reina's delegation to Beijing, Taiwan on Thursday afternoon announced the recall of its ambassador to the Central American ally.
Honduran President Xiomara Castro tweeted on March 14 that her country would seek diplomatic relations with China but Tegucigalpa still officially maintains ties with Taiwan and is yet to establish them with Beijing.
Since taking office in January 2022, Castro's government has asked Taiwan for US$45 million for a hospital, US$350 million for a dam, and help to pay back US$2 billion national debt, a diplomatic source told CNA late Wednesday.
At the same time, Honduras had also asked Beijing for a US$6 billion cash injection, according to the source.
However, the source said Taiwan's offers to help meet Honduras' requests had gone unanswered by the country's foreign minister.
The source added that Taiwan's Ministry of Foreign Affairs received a letter from Reina asking Taiwan for US$2.5 billion for various projects on March 13 -- just one day before Castro released her tweet about forging ties with Beijing.
Should Honduras sever ties, it would also become the ninth country overall and the fifth in Latin America to break off relations with Taipei in favor of Beijing since President Tsai Ing-wen (蔡英文) took office in May 2016.
The move would leave the Republic of China, Taiwan's official name, with 13 diplomatic allies.
Update
March 26: Taiwan's FM describes Honduran financial demands as akin to bribery
March 26: 'No more dollar diplomacy,' says Tsai as Honduras cuts ties
March 26: Taiwan FM suspects timing of Honduran ties cut linked to president's US trip