American naval aircraft makes rare Taiwan Strait transit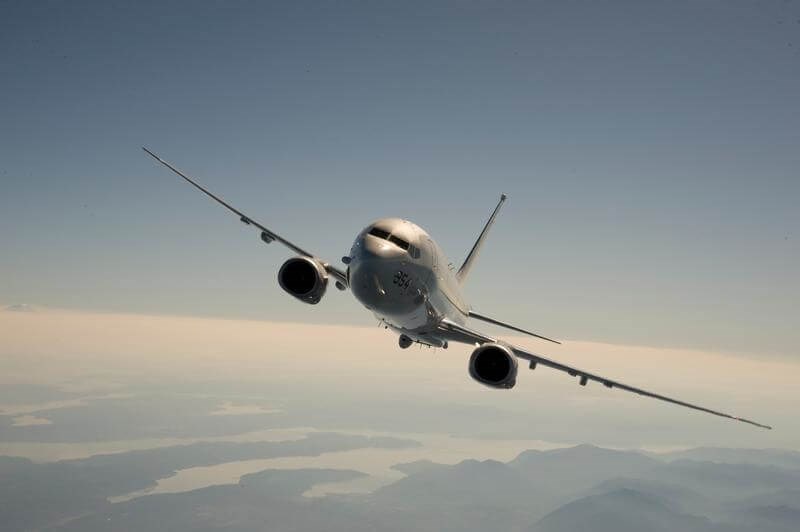 Taipei, Feb. 27 (CNA) An American naval aircraft on Monday made a rare transit through the Taiwan Strait, a flight the United States Navy said showed Washington's "commitment to a free and open Indo-Pacific."
The U.S. Navy P-8A Poseidon transited the Taiwan Strait in international airspace, according to a statement released by the 7th Fleet under the U.S. Pacific Command.
"By operating within the Taiwan Strait in accordance with international law, the United States upholds the navigational rights and freedoms of all nations," it said.
"The aircraft's transit of the Taiwan Strait demonstrates the United States' commitment to a free and open Indo-Pacific," it said.
Taiwan's Ministry of National Defense (MND) confirmed the aircraft's passage, saying in a statement that the military was on top of the situation as a U.S. military aircraft flew northwards in the Taiwan Strait on Monday and that it did not see anything out of the ordinary.
U.S. warships have been making routine, almost monthly, passages through the waterway separating Taiwan and China over the past three years as tensions across the Taiwan Strait have escalated, but it is rare for a U.S. warplane to do so.
Th last time a U.S. warplane, also a U.S. Navy P-8A Poseidon, flew over the waterway was on June 24, 2022, a day after China sent 29 planes into Taiwan's air defense identification zone (ADIZ) -- at that point the third-highest daily number since the start of the year.
The Boeing P-8 Poseidon is an American maritime patrol and reconnaissance aircraft developed and derived from the civilian Boeing 737-800.
The P-8 operates in anti-submarine warfare (ASW), anti-surface warfare (ASUW), and intelligence, surveillance and reconnaissance (ISR) roles.