Taiwanese lawmakers hosted in Dutch parliament for first time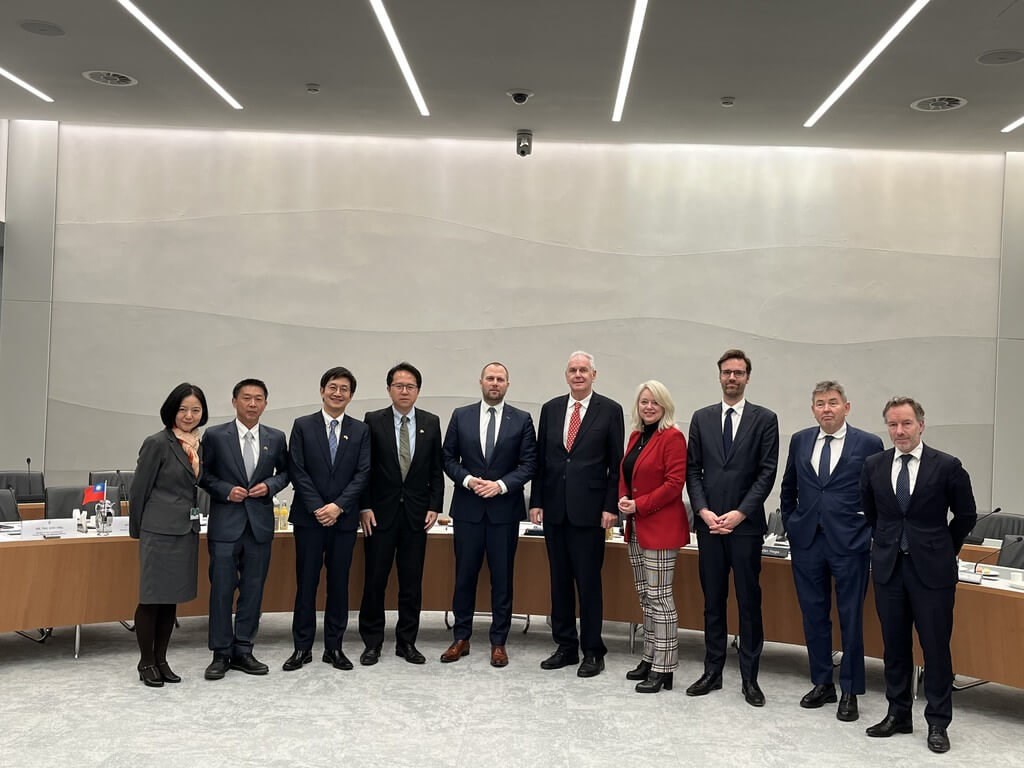 Brussels, Feb. 14 (CNA) A group of Taiwanese legislators were welcomed at the Dutch House of Representatives for the first time in history Tuesday and exchanged views with its members.
The meeting was "historic," said Dutch lawmaker Rudmer Heerema as he hosted the Taiwanese delegation, comprising Chiu Chih-wei (邱志偉), Hsu Chih-chieh (許智傑) and Tsai Shih-ying (蔡適應) of the ruling Democratic Progressive Party.
According to the Taipei Representative Office in the Netherlands, the Dutch parliament made an exception in arranging the meeting as it does not usually host foreign visitors during a voting session.
Heerema, chairman of the House's Foreign Affairs Committee, and seven other lawmakers from across party lines showed interest in a wide range of issues related to Taiwan's political and economic situation during the meeting, a Dutch House video of the meeting showed.
They asked about the implications of the Russia-Ukraine war for Taiwan, cross-Taiwan Strait relations, Taiwan's relations with Indo-Pacific nations, and opportunities for cooperation between Taiwan and the Netherlands in the technology and semiconductor sectors.
On the China-Taiwan issue, the Taiwanese legislators said it was important for the two sides to carry out dialogue on an equal footing, and it was also necessary for Taiwan to build up its defense capabilities to avoid war.
Chiu also thanked the Dutch parliament for adopting six motions since 2019 that expressed support for Taiwan.
The motions included backing Taiwan's participation in the World Health Organization, the International Criminal Police Organization (Interpol), and the International Civil Aviation Organization (ICAO), organizations in which Taiwan does not take part because of China's objections.
Another urged the Dutch government to openly express its opposition to China changing the Taiwan Strait status quo unilaterally.