Ex-U.S. admiral who warned of Chinese attack by 2027 in Taiwan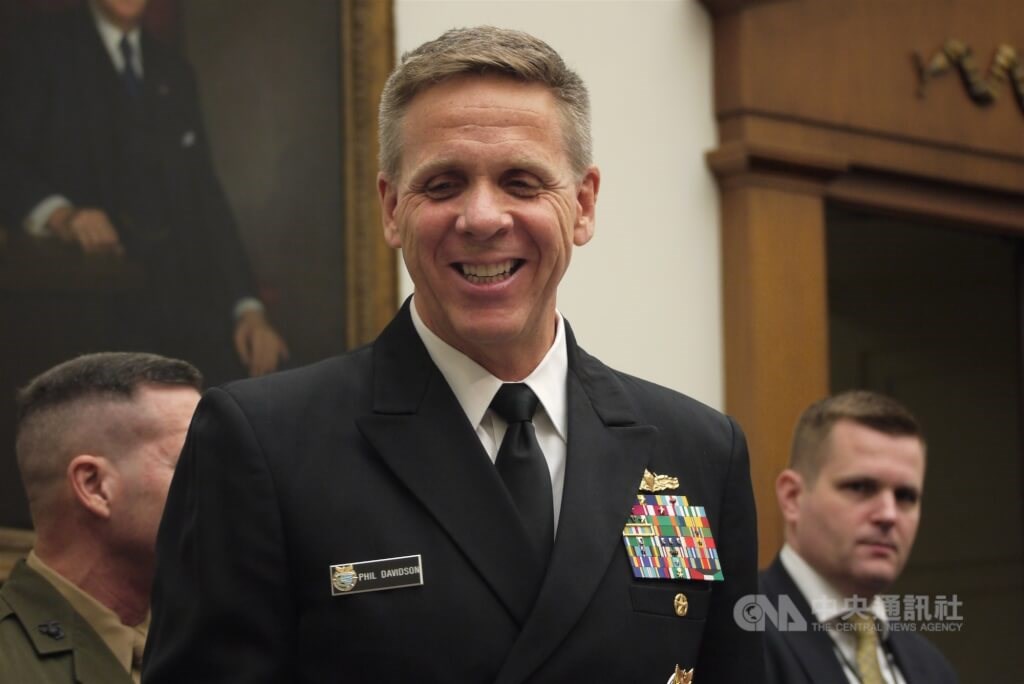 Taipei, Jan. 31 (CNA) Retired Admiral Philip Davidson, who warned of a potential Chinese attack against Taiwan by 2027 while serving as head of the United States Indo-Pacific Command from 2018 to 2021, is in Taiwan to discuss regional security-related issues.
Davidson is part of a six-member delegation from a U.S.-based think tank, the National Bureau of Asian Research (NBR), that arrived in Taiwan on Monday, the Ministry of Foreign Affairs (MOFA) announced Tuesday.
The group is scheduled to meet with President Tsai Ing-wen (蔡英文) and senior officials in the National Security Council, the Ministry of National Defense, the Ministry of Economic Affairs and the Mainland Affairs Council.
Delegation members will also visit two government-funded NGOs, the Institute for National Defense and Security Research and Taiwan Foundation for Democracy, to exchange views on regional security issues during their stay, which ends on Feb. 4, MOFA said.
Other members of the delegation include Tami Overby, senior advisor of the Albright Stonebridge Group; James L. Schoff, senior director of the "U.S.-Japan NEXT Alliance Initiative" at the Sasakawa Peace Foundation USA; and three NBR members, April A. Herlevi, Alison Szalwinski and Rachel Bernstein, MOFA said.
During a previous stop in Japan prior to visiting Taiwan, Davidson told Japanese media that he still stood by his previous remarks that China might attempt an attack of Taiwan by 2027, a warning he first issued in 2021 when he was in office.
Many media described his remarks as predicting a Chinese "invasion" of Taiwan by 2027, but Davidson said in Japan that when he made the comment in 2021 at a Senate hearing, he was not asked about an invasion but about any potential conflict with Taiwan.
"What does that include? In my mind, that can be many lesser things than an all-out invasion. One of those would be the threats to outer islands, and I think it's a grave security concern of Taiwan's," he was quoted as saying by the Japan Times on Jan. 25.
Update