Ex-Keelung mayor, Kaohsiung deputy mayor appointed to Cabinet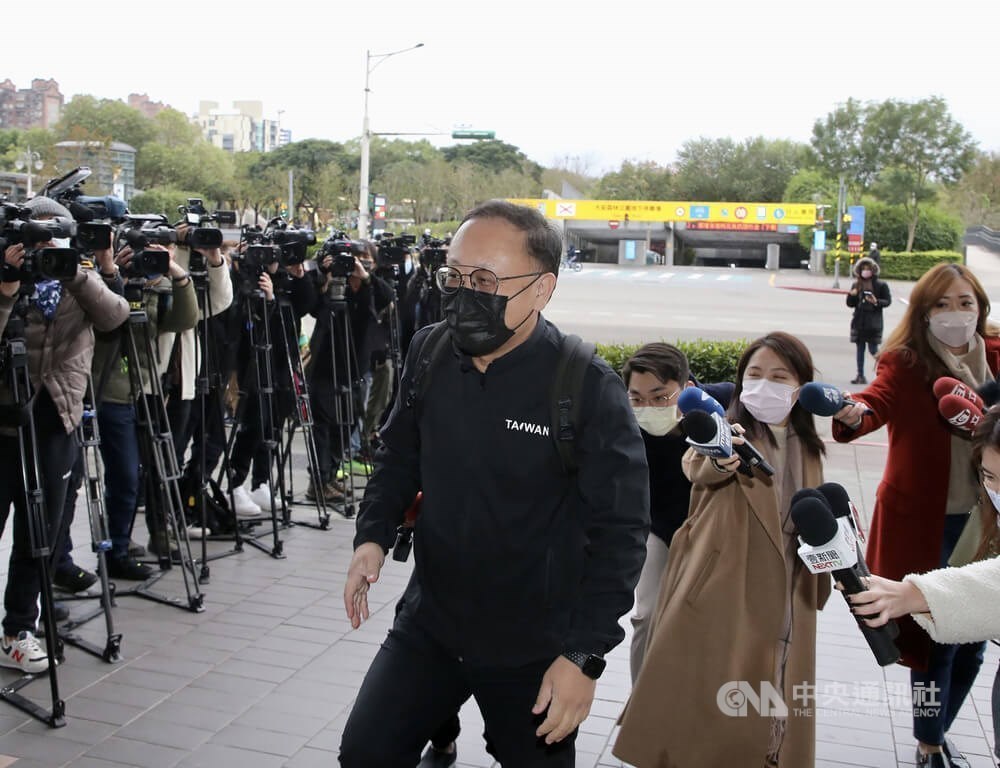 Taipei, Jan. 28 (CNA) Premier-designate Chen Chien-jen (陳建仁) announced more appointments to his incoming Cabinet Saturday, including former Keelung Mayor Lin Yu-chang (林右昌) as minister of the interior, and Kaohsiung Deputy Mayor Shih Che (史哲) as minister of culture.
The 51-year-old Lin, a Keelung native, began his political career soon after college, working for You Si-kun (游錫堃) when the incumbent legislative speaker served as the Democratic Progressive Party (DPP) chair and premier during the previous DPP administration from 2000-2008.
In 2009 Lin returned to his hometown to run for mayor.
Although Lin lost his first bid, he subsequently won election in 2014, becoming one of the few DPP figures to run the northern port city.
He was also one of the few DPP mayoral candidates to win re-election in 2018, a year in which opposition Kuomintang candidates did extremely well as a result of general discontent with the DPP-led central government.
During his two four-year terms as Keelung mayor, Lin was known for undertaking projects to revamp the Port of Keelung and to revitalize the city's cultural assets to boost tourism.
It was also touted as one of his achievements when Premier Su Tseng-chang's (蘇貞昌) Cabinet in February 2022 finalized a plan proposed by the city to construct a Keelung MRT system, plans for which had been in the works for the past 30 years.
Meanwhile, Kaohsiung Deputy Mayor Shih Che was picked to replace Lee Yung-te (李永得), who had been culture minister since 2020.
A graduate of Tunghai University's Computer Science Department, the 53-year-old Shih has been with the Kaohsiung City government for 14 years, including as head of the Bureau of Cultural Affairs from 2010 to 2016.
In 2016, he was promoted to the position of deputy mayor under the then-leadership of Chen Chu (陳菊), but in 2018, Shih briefly left the city government after Han Kuo-yu (韓國瑜) of the main opposition Kuomintang was elected mayor of Kaohsiung.
Shih returned to his role as the city's deputy mayor under the administration of Chen Chi-mai (陳其邁), who won in a mayoral by-election after Han was recalled in 2020.
During his time in office, Shih organized a slew of large-scale events, from year-end light show parties to the lantern festival, to help promote Kaohsiung.
Shih's endeavors also included revitalizing the cultural life of the city, through various infrastructure projects such as the establishment of the Dadong Arts Center and the Kaohsiung Music Center.
Lin and Shih's appointments were announced on Chen's Facebook page Saturday, the second day the premier-designate released a list of people who accepted an invitation to serve in his Cabinet.
In a surprise move on Friday, Chen named Deputy Finance Minister Chuang Tsui-yun (莊翠雲), an experienced specialist in handling national properties, to be finance minister.
Chuang, 65, will be the first finance minister in Taiwan to specialize in national property operations, unlike most of her predecessors who had a financial background.
A graduate from National Chengchi University's Department of Land Economics, Chuang, worked her way up, starting as an entry-level employee at the ministry's National Property Administration, before subsequently becoming the agency's director-general.
During her time as deputy finance minister, Chuang helped seal 76 public-private partnership (PPP) projects totaling NT$55.2 billion (US$1.82 billion) for the Ministry of Finance as of Dec. 28, 2022.
PPP allow for the joint completion of public infrastructure and provision of services between the government and the private sector.
Members of her staff have praised Chuang for always being open-minded and taking suggestions from subordinates before making decisions on various matters.
"The goals we set were always achieved when working with her," they told CNA, believing that she will make a good finance minister based on her professionalism.
Chuang's promotion came when Chen formally named several key members of his incoming Cabinet Friday night. She was also one of seven women named that day to serve in the new Cabinet.
Shih's appointment is part of a Cabinet reshuffle after Premier Su tendered his resignation on Jan. 19, and former Vice President Chen was appointed the new premier by President Tsai Ing-wen (蔡英文) on Friday.