Premier-designate names major Cabinet posts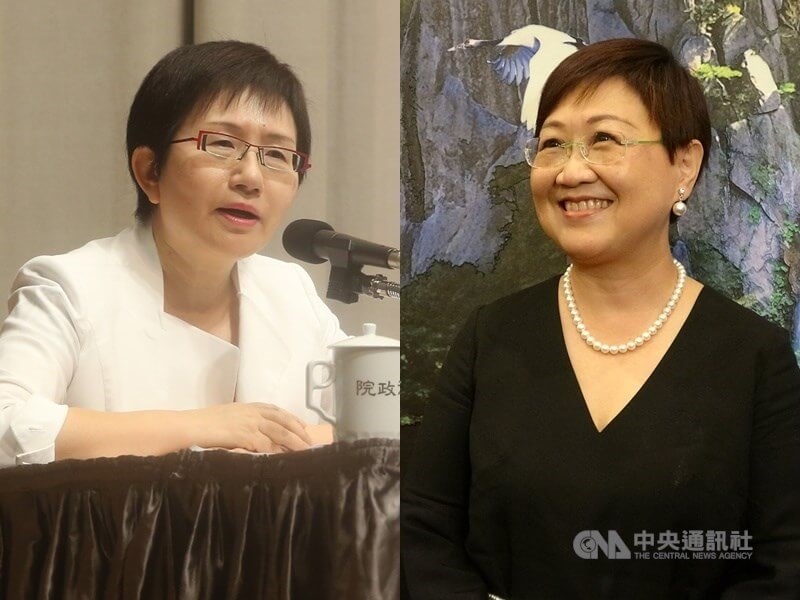 Taipei, Jan. 27 (CNA) Premier-designate Chen Chien-jen (陳建仁) formally named several key members of his incoming Cabinet Friday night, including his deputy premier, Cabinet secretary-general and heads of the economics, labor and finance ministries.
Former Taoyuan Mayor Cheng Wen-tsan (鄭文燦) has been selected to serve as deputy premier, and Cabinet Secretary-General Li Men-yen (李孟諺) will remain in his current post, while Deputy Interior Minister Chen Tsung-yen (陳宗彥) will serve as Cabinet spokesperson, Chen announced in a Facebook post following his appointment as the new premier by President Tsai Ing-wen (蔡英文) earlier in the day.
Chen also announced the appointment of seven female Cabinet members, naming Deputy Finance Minister Chuang Tsui-yun (莊翠雲) to head the Ministry of Finance, and keeping Economics Minister Wang Mei-hua (王美花) and Labor Minister Hsu Min-chun (許銘春) in their current posts.
The other female Cabinet members include Democratic Progressive Party (DPP) Legislator Kuan Bi-ling (管碧玲), who will lead the Ocean Affairs Council; Deputy Minister of the Overseas Community Affairs Council Hsu Chia-ching (徐佳青), who will take over as head of the council, and Deputy Minister of the Atomic Energy Council Chang Ching-wen (張靜文), who has been promoted to minister, Chen announced.
Meanwhile, Cabinet Deputy Secretary-General Ho Pei-shan (何佩珊) will stay on.
All eight ministers without portfolio -- Lin Wan-i (林萬億), Chang Jing-sen (張景森), Wu Tse-cheng (吳澤成), Wu Tsung-tsong (吳政忠), John Deng (鄧振中), Lo Ping-cheng (羅秉成), Kung Ming-hsin (龔明鑫), Huang Chih-ta (黃致達) -- will remain in their posts, while Culture Minister Lee Yung-te (李永得) was also appointed as a minister without portfolio.
The latest announcement came after former Vice President Chen Chien-jen was officially named the new premier on Friday by President Tsai, who described Chen as the best person to unite the nation at a time when Taiwan faces various challenges ahead.
The Cabinet of current Premier Su Tseng-chang (蘇貞昌) will resign en masse on Jan. 30, clearing the way for the new Cabinet to be sworn in during an official handover ceremony on Jan. 31, according to the Executive Yuan.