Taiwan to take part in U.S.-led initiative to educate youth in Honduras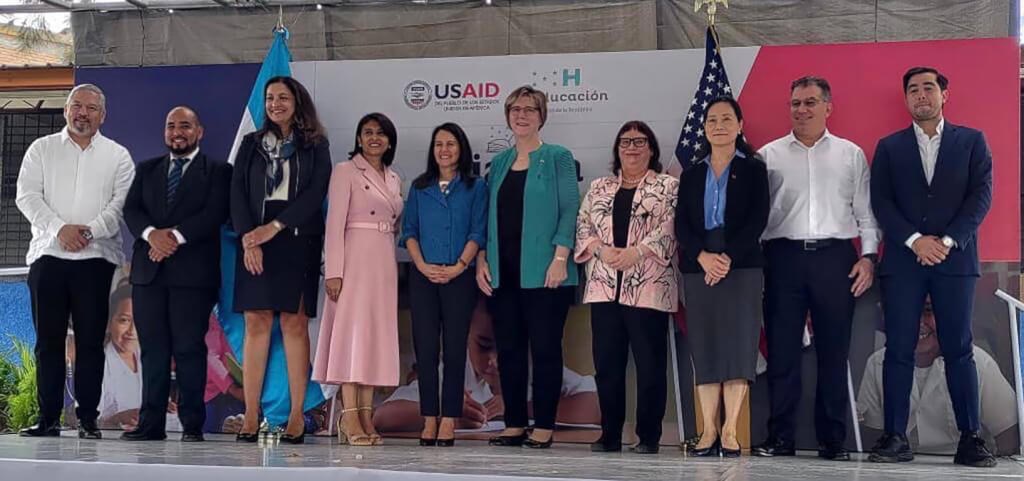 Taipei, Jan. 14 (CNA) Taiwan has announced that it would take part in a U.S.-led initiative to provide education to around 300,000 children and youth in Honduras, a diplomatic ally of both countries, amid calls in some quarters of the Central American country to switch diplomatic recognition from Taipei to Beijing.
The United States for International Development (USAID) on Jan. 11 announced the Expanding Access to Education initiative aimed at supporting the Alliance for Education founded by the Honduran government, which seeks to unite the Honduran and U.S. governments, the Honduran private sector, and other donors in a joint effort to address the educational needs of the children and youth of Honduras.
Under the initiative, the USAID intends to provide $28 million over three years, working with the U.S. Congress and, subject to the availability of funds, to launch the new Improving Pathways to Education activity that will increase access to safe, relevant, and quality basic education for at least 300,000 children and youth in Honduras, USAID said in a press release.
USAID also intends to provide $5 million over two years to refurbish at least 51 schools, as part of the Alliance's efforts to increase public-private partnerships for school infrastructure.
The Alliance also includes efforts to transform schools into safe spaces in their communities, and to design and launch alternative education modalities to address the high number of youth in Honduras who do not have access to formal education, the USAID said.
The Taiwanese government agreed to contribute US$2 million to the aforementioned efforts as it would benefit the development of Honduras, its students and the livelihoods of the Honduran people, MOFA said on Friday.
Taiwan's decision to join the initiative came amid calls in Honduras for the country to switch diplomatic recognition from Taipei to Beijing.
On Jan. 1, Honduran Foreign Affairs Minister Eduardo Enrique Reina met with Chinese Vice Minister of Foreign Affairs Xie Feng (謝峰) in Brazil in a bid to secure funding for a planned hydraulic power plant.
On Jan. 8, Honduran online news outlet Paradigma reported that Honduran first gentleman Manuel Zelaya has called for the country to break off ties with Taiwan and recognize China instead.
MOFA said Taiwan has for many years pushed forward projects that improved the lives of the Honduran people and won the nonpartisan support and approval in the country.
Honduras is an important Central American ally of Taiwan, MOFA said, adding that the Taiwanese government would continue working with like-minded countries to assist in Honduras' development.