Ex-NATO secretary-general arrives in Taiwan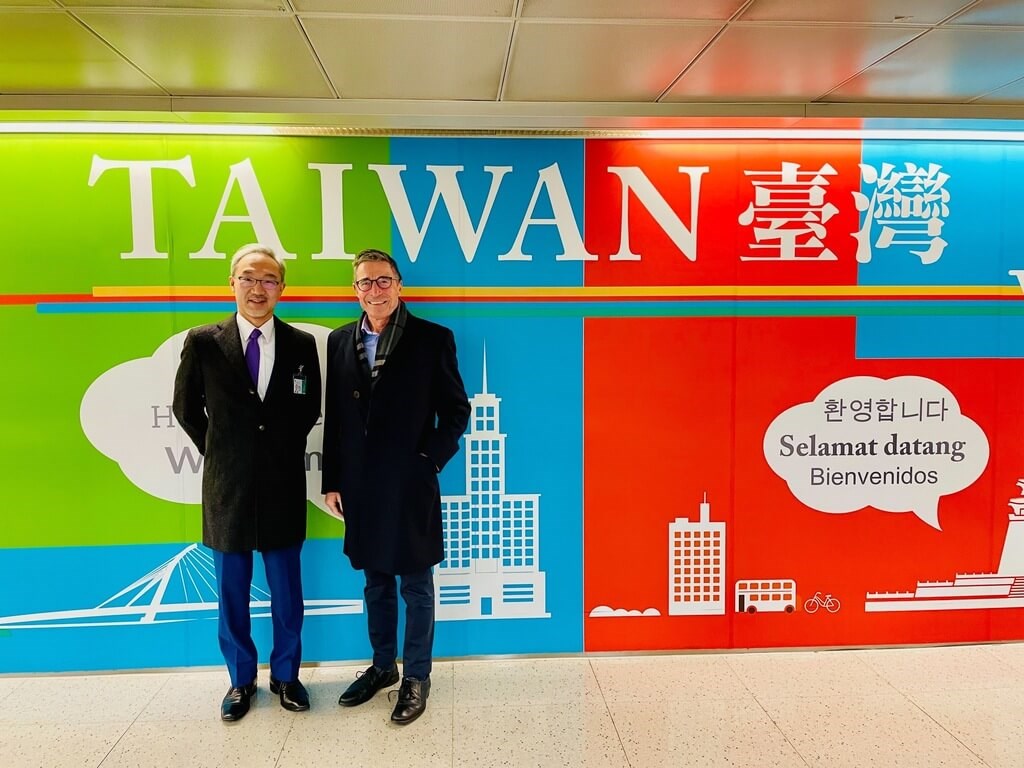 Taipei, Jan. 3 (CNA) Former NATO Secretary-General Anders Fogh Rasmussen arrived in Taiwan on Tuesday morning for a three-day visit, during which he will meet with President Tsai Ing-wen (蔡英文), according to the Ministry of Foreign Affairs (MOFA).
Rasmussen, who also served as Denmark's prime minister, was welcomed by MOFA Department of European Affairs chief Vincent Yao (姚金祥) upon his arrival at Taoyuan International Airport at around 7:08 a.m.
During his scheduled stay from Tuesday to Thursday, Rasmussen, founder of the Alliance of Democracies Foundation (AoD), will also meet with Vice President Lai Ching-te (賴清德), Foreign Minister Joseph Wu (吳釗燮), lawmakers and think tank scholars, MOFA said in a statement.
In a separate press release issued by the AoD, the foundation said the visit was the first official visit by a former NATO secretary-general to Taipei.
"The visit will focus on support from the democratic world for Taiwan and closer EU-Taiwan relations," it said.
Rasmussen was cited as saying in the AoD statement that he looked forward to the Taiwan visit, the first for him in nearly three decades since he last was in Taiwan in 1994 as a member of the Danish parliament.
"The changes in Taiwan in the intervening 30 years have been immense," Rasmussen was quoted as saying in the statement.
"Taiwan's democratic transformation would be impressive under any circumstances. The fact it has happened while facing daily threats and provocations from a nuclear armed neighbor make it remarkable."
He said the trip was a chance to show his support for Taiwan and "its ability to choose its own future freely, peacefully, and independently."
The Danish politician was the 24th prime minister of Denmark from November 2001 to April 2009 and the 12th secretary-general of NATO from August 2009 to October 2014.
In 2017, Rasmussen founded the AoD, a non-profit organization dedicated to the advancement of democracy and free markets across the globe.
In this role, he hosts the annual Copenhagen Democracy Summit, which was first held in 2018.
Wu personally visited Denmark for the annual summit in 2019 while President Tsai has also been invited to give a virtual speech at the summit annually since 2020, according to MOFA.