Finance minister resigns, to step down on Dec. 25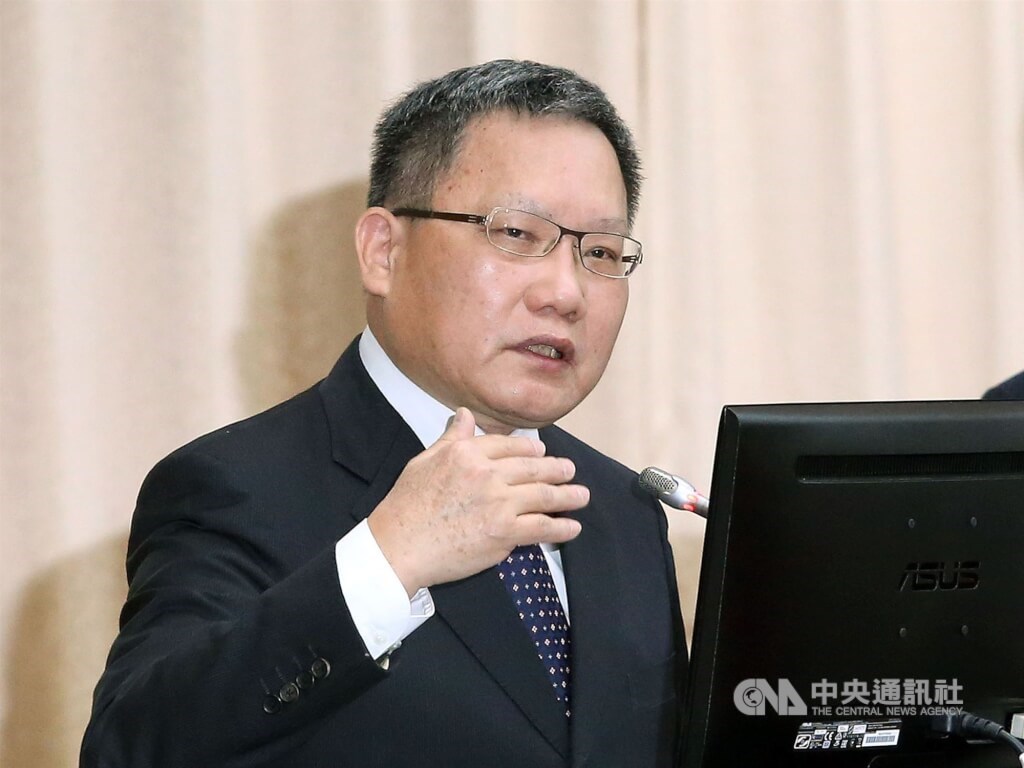 Taipei, Dec. 22 (CNA) Finance Minister Su Jain-rong (蘇建榮) will step down from his post on Dec. 25 and return to his teaching job at National Taipei University, Cabinet spokesman Lo Ping-cheng (羅秉成) said on Thursday.
Lo said that Su Jain-rong had tendered his resignation, which Premier Su Tseng-chang (蘇貞昌) approved.
The departing minister has been on leave from his post at the university, where he is a professor in the Department of Public Finance.
Deputy Finance Minister Juan Ching-hwa (阮清華) will take on Su Jain-rong's duties as acting finance minister after his departure, Lo added.
During Thursday's weekly Cabinet meeting, the last one with Su Jain-rong in attendance, Su Tseng-chang praised the departing minister for stabilizing the nation's finances amid the U.S.-China trade dispute, COVID-19 pandemic, China's military threats, and the war between Ukraine and Russia.
The premier said that Su Jain-rong had ensured budget flexibility and sustainability, freed up funds from existing budgetary items, and reduced national debt.
He established a reasonable tax system, cut government expenditure, took measures to deter speculation, introduced tax breaks on remittances from overseas nationals, and simplified tax filing procedures, Su said.
On Su Jain-rong's watch, the central government recorded an annual surplus of more than NT$100 billion for four consecutive years, and international credit ratings agencies in 2021 raised Taiwan's credit rating, which are remarkable achievements, the premier added.
Su Tseng-chang thanked Su Jain-rong for his contributions to the nation and expressed the hope that he would apply his practical experience to his teaching to foster financial talent.
Separately on Thursday, Juan said in an interview that he would do his best to stabilize the nation's finances during a time of economic volatility.
Challenges facing Taiwan's economy include prospects of the U.S. Federal Reserve further raising the interest rate, a global economic downturn and sluggish sales, he said.
These challenges have affected the efficacy of the National Stabilization Fund (NSF) activated in July this year to boost investor confidence, and with many uncertainties facing the Taiwan Stock Exchange, the fund would continue lending support the local equity market next year, said Juan, who is also the executive secretary for the NSF Management Committee.