Government focuses on political, economic stability after local elections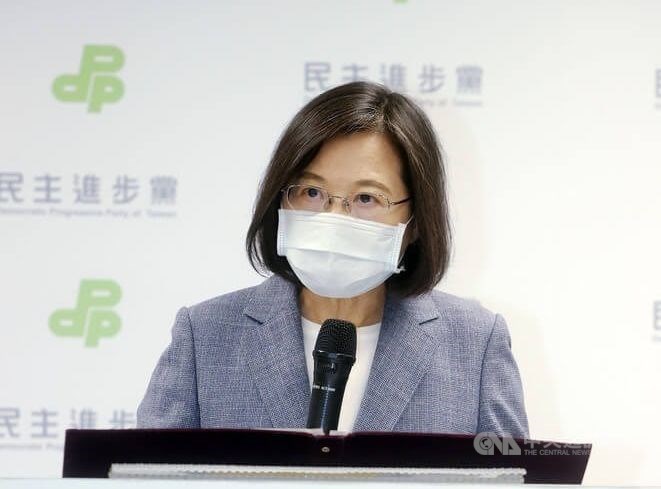 Taipei, Dec. 5 (CNA) President Tsai Ing-wen (蔡英文) and high ranking officials from the ruling Democratic Progressive Party (DPP) highlighted political and economic stability as well as national security as their primary goals during a meeting on Sunday.
Tsai convened the meeting to discuss the domestic and international political and economic situation, while also reviewing her administrative team's performance after the ruling party's defeat in the Nov. 26 local elections, Presidential Office spokesman Xavier Chang (張惇涵) said later that day.
The DPP won only five out of 21 elections for city and county leaders, while the main opposition Kuomintang took 13.
When President Tsai resigned as DPP chairperson to take political responsibility immediately after the party's election losses that day, she also said it was time for reflection within her administrative team to facilitate future reforms and that was the purpose of the meeting, according to Chang.
The meeting was attended by Vice President Lai Ching-te (賴清德), Premier Su Tseng-chang (蘇貞昌), Secretary-General of the National Security Council Wellington Koo (顧立雄), DPP legislative caucus whip Ker Chien-ming (柯建銘) and Kaohsiung Mayor/acting DPP chairman Chen Chi-mai (陳其邁), Chang said.
During the meeting, Tsai tasked the Executive Yuan with continuing to focus on economic stabilization in the post-COVID-19 pandemic era.
To that end, Tsai said the Cabinet should adopt measures to help industries affected by the pandemic, economically disadvantaged families and young people, as well as curb soaring housing prices in order to reduce the impact of high global inflation on the people, Chang indicated.
The meeting called for reduced confrontation between the ruling and opposition parties and more cooperation between central and local governments, according to Chang.
Participants at the meeting reached consensus that the administrative team should humbly face the election outcome as well as newly elected city and county leaders and reflect on their poor showing, Chang said.
They also agreed that the Tsai administration should work toward maintaining political stabilization and turning a new page, Chang added.
In terms of post-election personnel appointments, the DPP has begun making arrangements to elect a new party chair, while reshuffles are expected in the Presidential Office and Cabinet after the current legislative session ends at the end of December, according to Chang.
The administration is also dedicated to ensuring national security and maintaining peace and stability in the Taiwan Strait, Chang said, citing the conclusions of the meeting.
Related News
Nov. 27: After election losses, DPP vows to engage in introspection