Early warning aircraft skids off runway in Pingtung: Air Force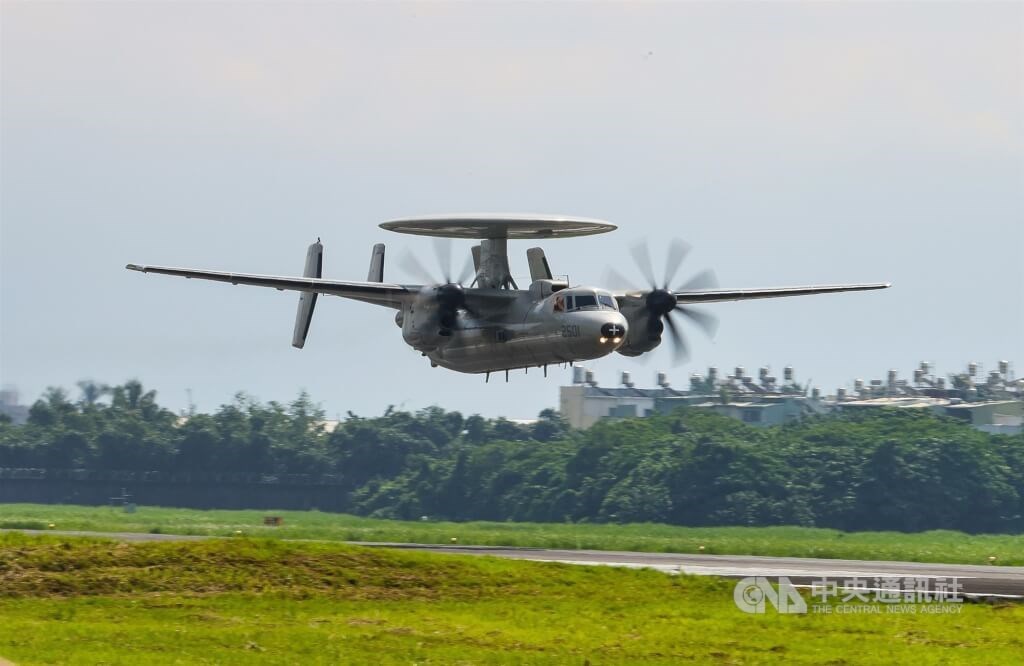 Taipei, Nov. 25 (CNA) An E-2K airborne early warning (AEW) aircraft skidded off the runaway during a landing at an airbase in Pingtung County on Friday but no one was injured, according to a statement from the Air Force Command Headquarters.
The incident occurred at around 11:08 a.m. when the plane belonging to the Pingtung airbase was returning from a training mission, the Air Force said.
The cause of the incident was not immediately known as the case is still being investigated, it said, without providing further details.
An unofficial source was cited as saying, however, that the plane landed on its belly due to malfunctioning landing gear.
The E-2 Hawkeye is an all-weather, carrier-capable tactical AEW aircraft built by Northrop Grumman.