ELECTIONS 2022
/
People should not wear masks with campaign signs to vote: official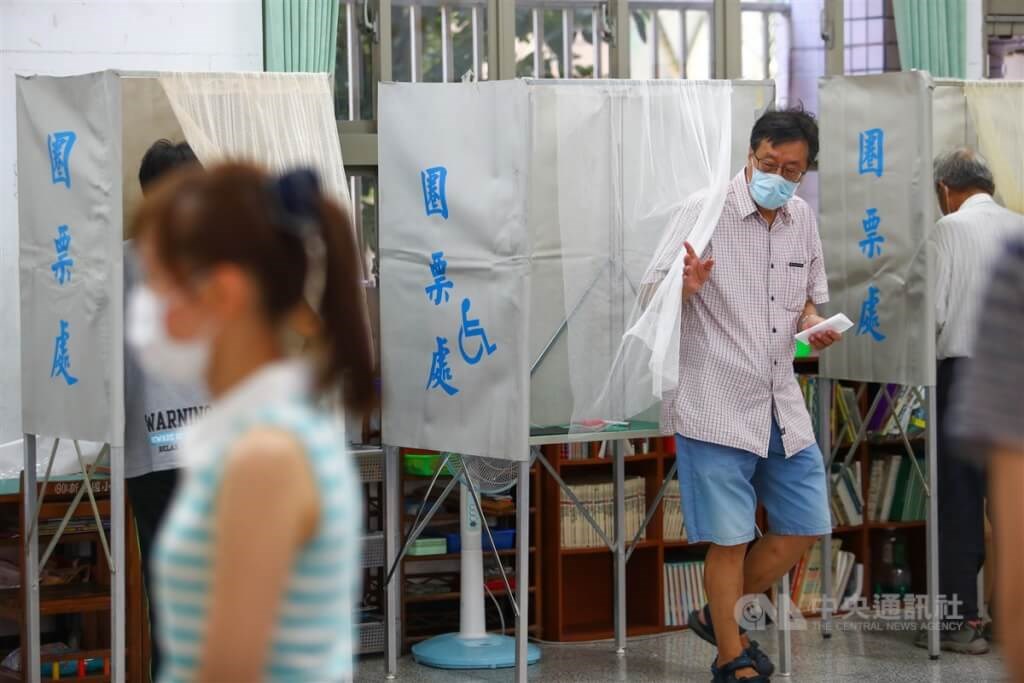 Taipei, Nov. 17 (CNA) Wearing a facemask with a candidate's campaign sign to the voting booth on election day next Saturday could put the wearer at risk of being fined at least NT$500,000 (US$16,000), officials said Thursday.
Doing so could be considered flouting the rule that bans any activity related to a campaign or electioneering on a polling day, Central Election Commission (CEC) Chairman Lee Chin-yung (李進勇) said.
"People should avoid wearing such a mask," Lee said when approached by reporters on the sidelines of a legislative committee session.
Asked by CNA by phone, a CEC official said that any suspected violation of this rule would be referred to the CEC for investigation and those found guilty could face a fine of between NT$500,000 and NT$5 million.
Taiwan will hold a nationwide election on Nov. 26 to vote for over 11,000 local officials and councilors at all levels of local government, and on a referendum on a constitutional amendment to lower both the legal voting age and the minimum age of candidacy to 18.
Related News
● Election campaigns around Taiwan, Nov. 16
● Election campaigns around Taiwan, Nov. 15
● Election campaigns around Taiwan, Nov. 14
Nov. 16: Hsinchu mayor hopefuls tout policies for city development
Nov. 16: Taichung mayoral candidates underscore air pollution at forum
Nov. 15: Taoyuan mayoral candidates address traffic, housing at televised forum
Nov. 14: New Taipei mayor dodges question about presidential run in TV forum
Nov. 14: DPP candidates unveil joint semiconductor development platform
Nov. 12: 12 Taipei mayoral candidates outline visions at televised hustings
Nov. 12: Kaohsiung mayoral candidates highlight population loss, high-tech plans
View All