Biden does not see 'imminent attempt' by China to invade Taiwan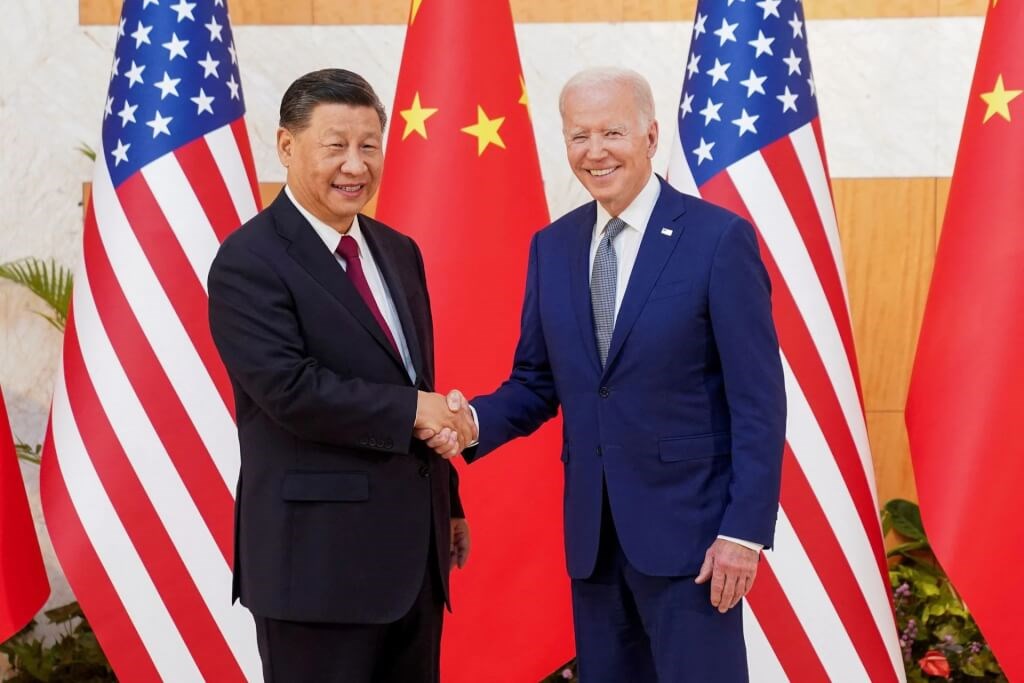 Taipei, Nov. 14 (CNA) United States President Joe Biden raised objections to China's "coercive" actions in the Taiwan Strait in a meeting with Chinese leader Xi Jinping (習近平) on Monday but said he did not sense Beijing intended to attack Taiwan in the near future.
At a press conference follow a meeting with Xi in Bali that lasted more than three hours, Biden said he did not think there would be an "imminent attempt" by Beijing to invade Taiwan.
"I made it clear that we want to see cross-strait issues peacefully resolved so it never has to come to that," Biden said. "I'm convinced that he understood exactly what I was saying."
A State Department readout on the meeting said Taiwan was an important part of the conversation, with the U.S. president reiterating many of Washington's common stances on the issue.
Biden "laid out in detail that our one-China policy has not changed, the United States opposes any unilateral changes to the status quo by either side, and the world has an interest in the maintenance of peace and stability in the Taiwan Strait," the readout said.
He also raised U.S. objections to China's "coercive and increasingly aggressive actions toward Taiwan, which undermine peace and stability across the Taiwan Strait and in the broader region, and jeopardize economic practices."
A readout from China's Foreign Ministry said Xi reiterated its position on Taiwan's importance to Beijing.
"The Taiwan question is at the very core of China's core interests...and the first red line that must not be crossed in China-U.S. relations," it said.
"Anyone that seeks to split Taiwan from China will be violating the fundamental interests of the Chinese nation; the Chinese people will absolutely not let that happen."
In the meeting between the two leaders that took place ahead of the G20 summit, Biden also voiced concerns over China's human rights practices, its "non-market economic practices," and need to resolve the cases of Americans wrongfully detained in the country, according to the U.S. readout.
It did not mention Xi's reaction to Biden's remarks, though it did say that the two sides agreed to have senior officials maintain communications in such areas as climate change and health security.
They also agreed that a nuclear war should never be fought and can never be won, which underscored the two sides' opposition to the use or threat of use of nuclear weapons in Ukraine, the readout said.
On the issue of Ukraine, the Chinese readout differed from the U.S. statement, giving no indication that the nuclear threat was mentioned in the talks.
"We support and look forward to a resumption of peace talks between Russia and Ukraine," Xi told Biden, according to the Chinese Foreign Ministry's version of the conversation.
Update
Nov. 15: Xi's Taiwan claims do not match the facts: MAC