ELECTIONS 2022
/
New Taipei mayor dodges question about presidential run in TV forum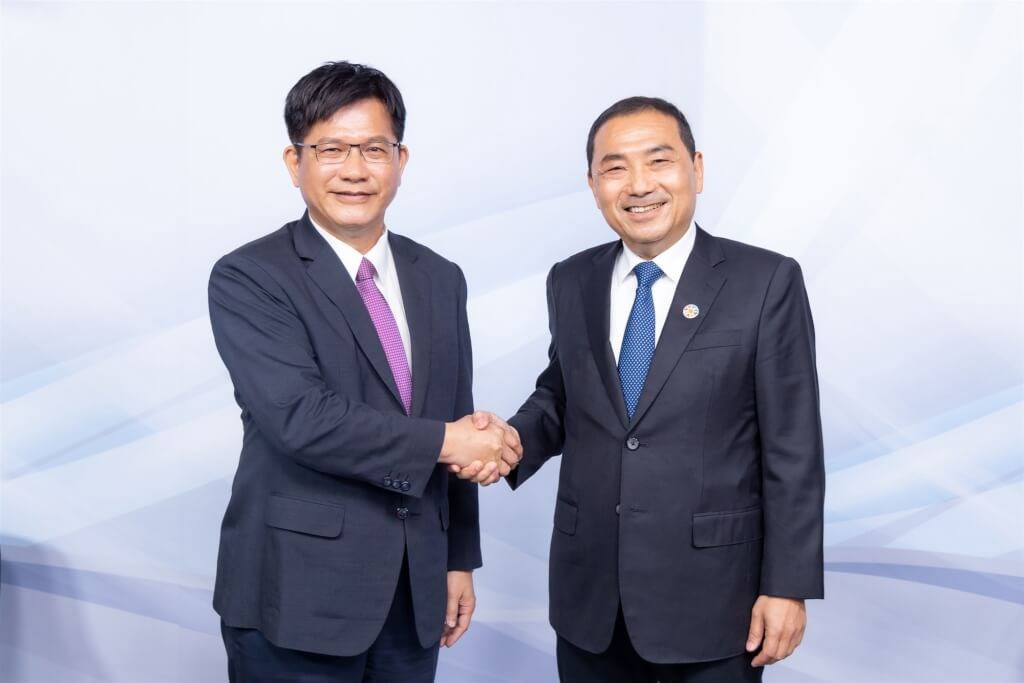 Taipei, Nov. 14 (CNA) The Kuomintang's (KMT) Hou Yu-ih (侯友宜), who is seeking a second term as New Taipei mayor, declined to rule out a 2024 presidential run during a televised election forum with challenger Lin Chia-lung (林佳龍) on Monday.
"[My plan] is to do my best with the task at hand, to take up this responsibility and try to fulfill it," Hou said, when asked about speculation that he may not serve out a full second term if he is re-elected on Nov. 26.
In response, the Democratic Progressive Party's (DPP) Lin accused him of failing to answer a simple "yes or no question" and deliberately "avoiding the important to dwell on the trivial."
Lin, meanwhile, faced questions about his own connections to New Taipei, given his initial plan to run for mayor in Taipei, to which he responded by highlighting his parents' time living there as "internal migrants" from the south.
During the forum, Hou, who has commanded a sizable lead in recent opinion polls, touted his expansion of Metro services in New Taipei and the transformation of a Wugu District landfill into an urban green space.
In a second term, he said, he would continue focusing on urban renewal projects, such as building a biotech park in the Huiyao (灰磘) area of Zhonghe District, and integrating them into the city's transportation network.
Lin countered that under Hou's leadership, New Taipei had become a laggard among Taiwan's six special municipalities, particularly due to its "lack" of basic infrastructure and insufficient investment in rural areas.
In contrast, he cited his experience in land-use planning and support for reforming laws on allocation of tax dollars to local governments as key to revitalizing New Taipei and establishing it as an "international metropolis."
"The KMT has run New Taipei for 17 years. It's time to give a new person and a new party the chance to lead," he said, while challenging Hou to join him in an actual debate before the election.
Despite the local scope of the upcoming elections, both candidates were also asked to explain their views on cross-strait issues.
In response, Hou said he believed the sides must communicate and conduct exchanges "on the basis of equality, respect and mutual goodwill," while Lin emphasized that "there can be no compromise" on issues of national sovereignty and security.
Related News
Nov. 14: DPP candidates unveil joint semiconductor development platform
Nov. 12: Thousands turn out for KMT campaign rally in New Taipei
Nov. 12: DPP heavyweights campaign for Taipei, New Taipei mayoral candidates
Nov. 3: CEC relaunches Chiayi mayoral election, reschedules election day
Oct. 10: Legislative speaker touts support for referendum on lowering voting age
Sept. 24: President campaigns for referendum passage, local election candidates 
CNA's special three-part election series 
Part 1: Taiwan's local elections may come down to battles in three northern cities
Part 2: Upstart party hoping to make impact in elections with eye on 2024
Part 3: Local election results could shape expectations of 2024 presidential poll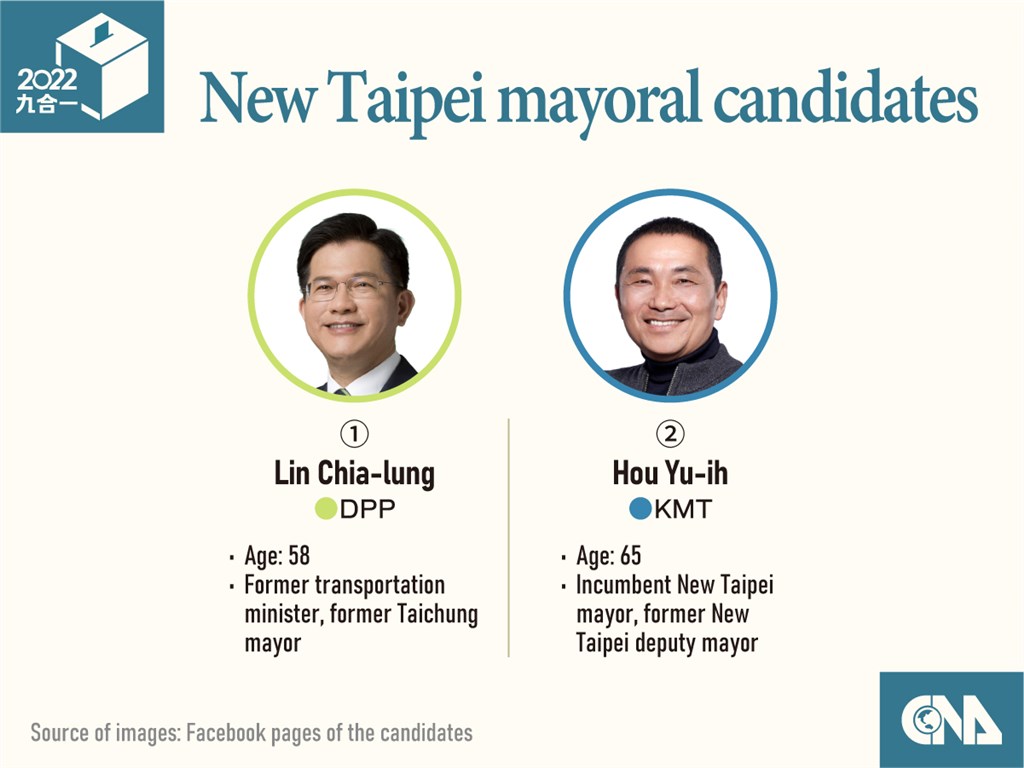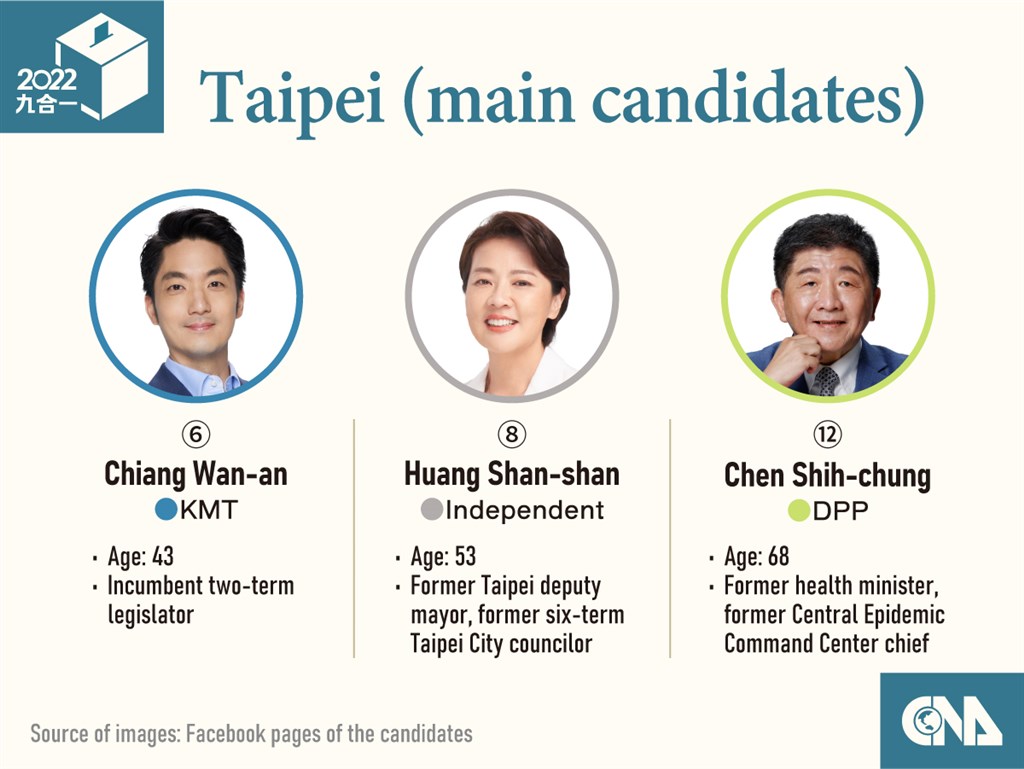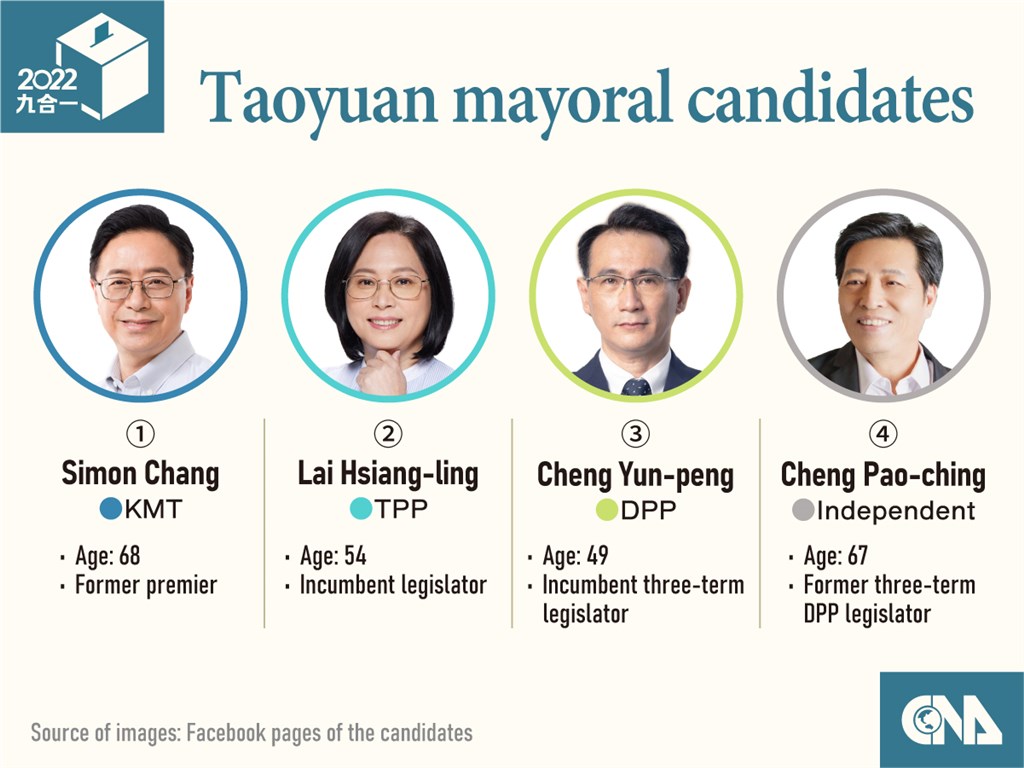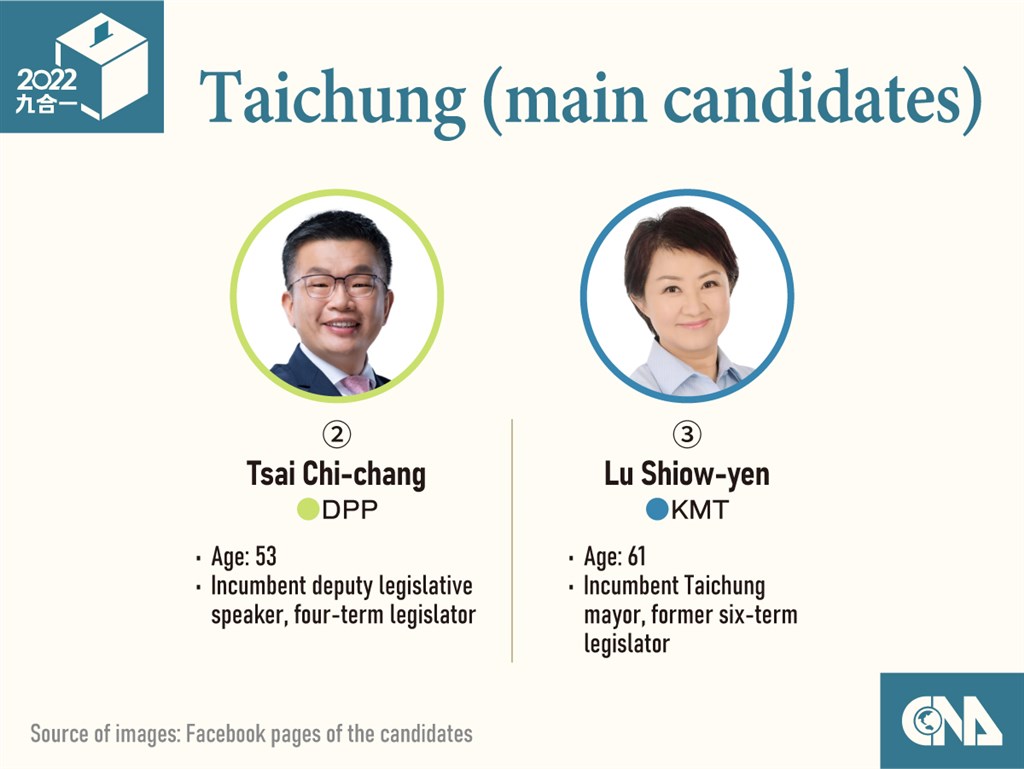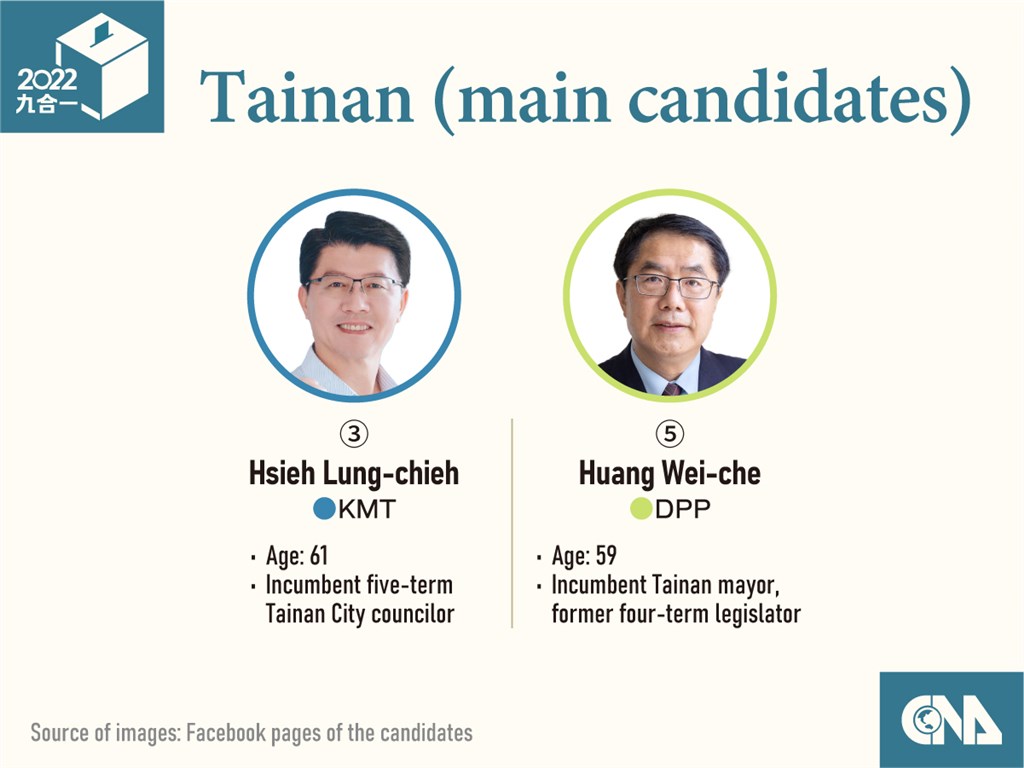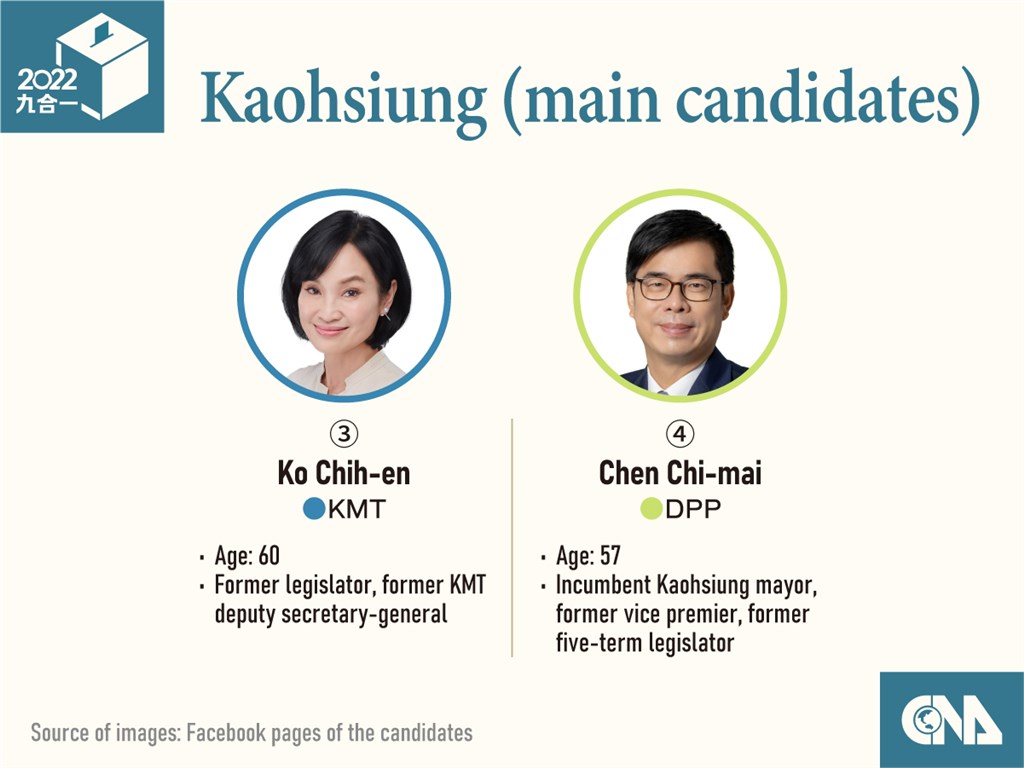 View All