Taiwan's military recruitment pool shrinking due to low birth rate: report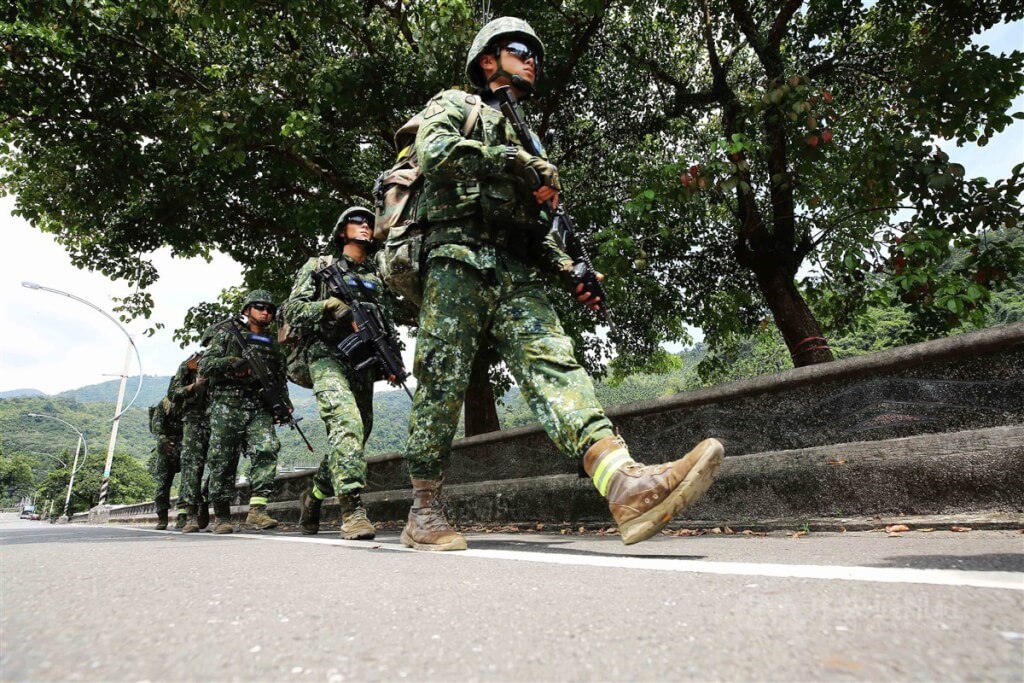 Taipei, Oct. 2 (CNA) Taiwan's military is facing a recruitment problem, as the over-18 population is forecast to decline significantly in the coming years, due to the country's low birth rate, according to a recent government report.
The number of registered births in Taiwan has dropped over the past decade, from 196,627 in 2011 to a record low of 153,820 in 2021, the report said, citing data from the Ministry of the Interior (MOI).
The decline is expected to continue over the next few years, which poses a problem for the recruitment of military service men and women, according to the assessment report released last Friday by the Legislative Yuan's Budget Center.
The problem looms across Taiwan's hybrid military recruitment system, which mandates the conscription of male citizens over the age of 18 for at least four months of training and is largely reliant on voluntary enlistment by citizens -- male and female -- of that age, the report indicated.
It estimated that the number of new conscripts in 2022 will total no more than 118,000, the lowest in nearly 10 years.
In the period 2012-2016, the number of males of military conscription age in Taiwan fell to an average 168,000 per year, and in 2017, the number dropped further to 138,000, in reflection of the country's shrinking birth rate, the report said.
The report estimated Taiwan's over-18 population in 2022 at 217,000, a sharp drop from 307,000 in 2018, which it attributed to the country's falling birth rate.
With the birth rate unlikely to recover in the next few years, Taiwan's over-18 population is expected to drop below 200,000 by 2026 and to around 166,000 by 2028, which will exacerbate the country's military recruitment problem, the report said.
Taiwan implemented a voluntary military enlistment system in 2013 and revised its conscription regulations, which had been in place since 1945.
As conscription is limited to only males and now requires no more than four months of compulsory training, the country's military recruitment is almost fully reliant on voluntary enlistment.
According to the latest data, Taiwan's military comprises 180,000 people, 15 percent of whom are women, and voluntary enlistments account for 84.98 percent of the total.