Taiwan slams North Korea over Sea of Japan missile tests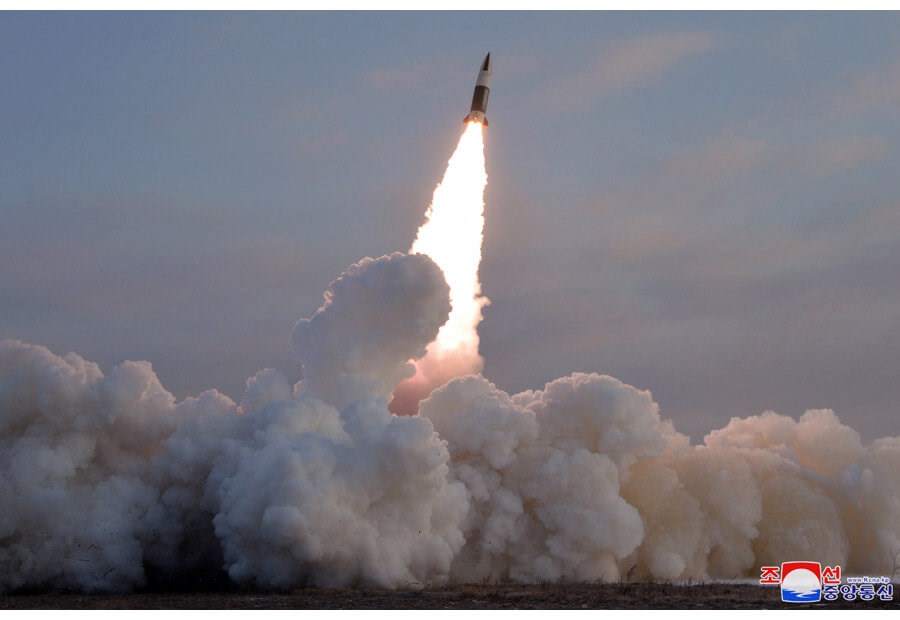 Taipei, Oct. 1 (CNA) Taiwan's Ministry of Foreign Affairs (MOFA) on Saturday condemned North Korea for firing two short-range ballistic missiles into the Sea of Japan.
MOFA said the missile launches, on which Pyongyang has so far declined to comment, were an irresponsible disruption to regional peace and stability that violated United Nations Security Council resolutions.
According to MOFA, two short-range ballistic missiles launched from the Sunan District of Pyongyang landed in the Sea of Japan early Saturday.
The launches come following the holding of trilateral naval drills between South Korea, the United States and Japan on Friday, and the visit of U.S. Vice President Kamala Harris to Seoul on Thursday.
MOFA said this was the fourth missile test the nuclear-armed country had conducted in a single week, the first of which came on Sept. 25.
Including firing off ballistic missiles, MOFA said North Korea had initiated 25 acts of provocation around the Korean peninsula since January this year.
MOFA went on to say that Taiwan agreed with the "audacious initiative" taken by South Korean President Yoon Suk-yeol, who in August outlined plans to help revive North Korea's economy should it agree to give up its nuclear weapons.
MOFA added Taiwan would also work with the international community and countries with shared democratic values to ensure stability and peace on the Korean peninsula and in the Indo-Pacific region.