Lawmakers pass amendments to rules on police gun usage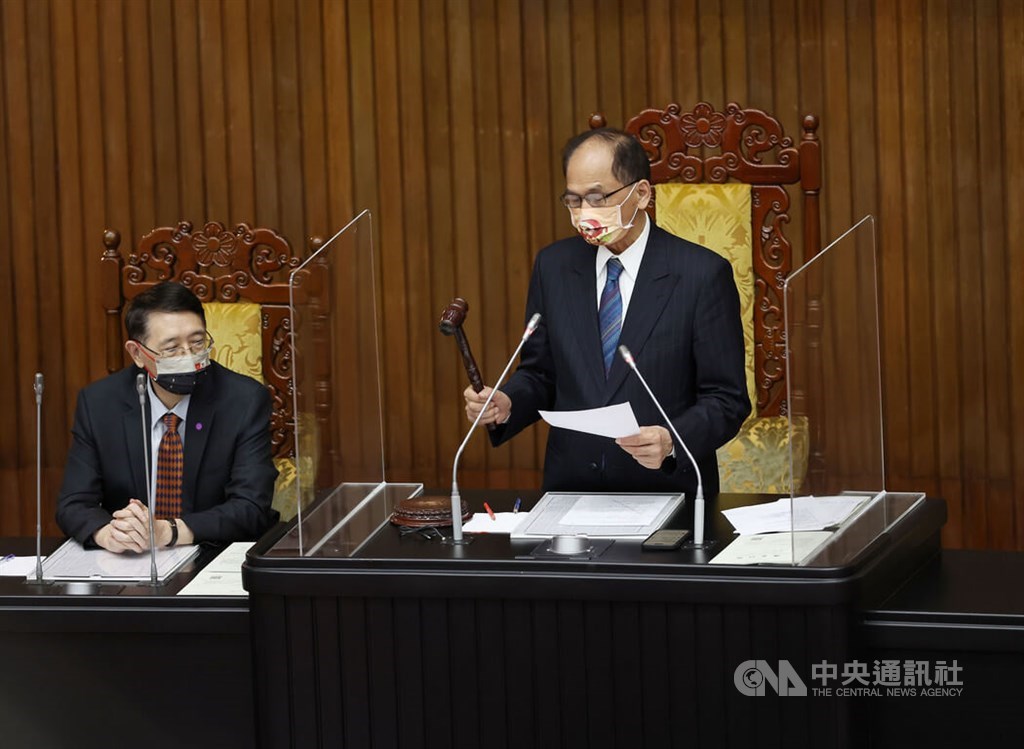 Taipei, Sept. 30 (CNA) Lawmakers approved amendments to the Act Governing the Use of Police Weapons on Friday, introducing language defining four scenarios in which police officers may discharge their firearm in the line of duty.
All four scenarios are already part of police weapon use guidelines after being added in 2016, but the amendment makes this into law.
Police officers may fire their gun if a suspect attacks them with a lethal or dangerous weapon, attempts to hit them with a vehicle, threatens them or holds others hostage, according to the amendment.
They may fire their gun if a suspect attempts to attack an officer or others with a lethal or dangerous weapon, or when a suspect attempts to take an officer's gun or other police weapons, the amendment states.
They may fire their gun if their lives or safety, or that of other persons, are under urgent threat, according to the amendment.
A written explanation accompanying the amendment stated that the definition of the four scenarios would allow officers to shoot directly at a suspect without having to fire a warning shot, in order to stop them in time to prevent potential fatalities or injuries. This is also part of existing police weapon use guidelines.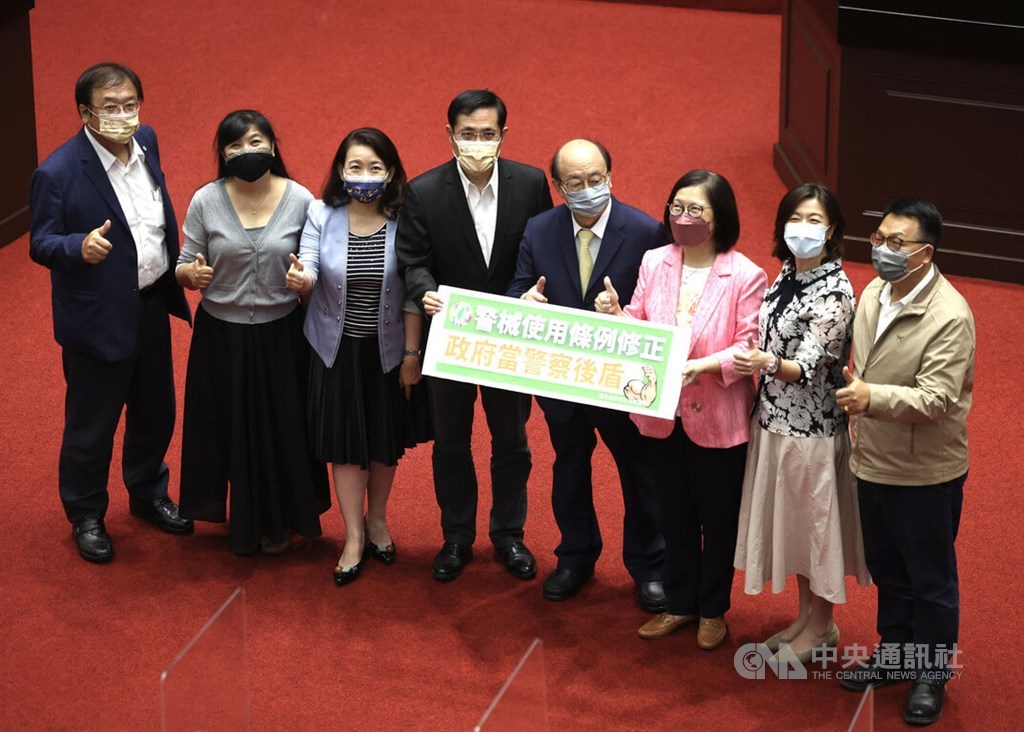 During cross-caucus talks on Thursday, lawmakers agreed to adopt the revised draft amendment tendered by the Democratic Progressive Party (DPP) caucus, which has a legislative majority, that listed the four scenarios.
Even though the existing act already stipulates that officers may use their gun when their "lives, bodies, freedom, or equipment are endangered or threatened," it does not spell out specific scenarios in which police can use firearms.
The killing of officers Tu Ming-cheng (凃明誠) and Tsao Jui-chieh (曹瑞傑) by fugitive Lin Hsin-wu (林信吾) in Tainan on Aug. 22 caused public outrage, which prompted lawmakers to launch a drive to amend the act.
Tu only used pepper spray during his failed attempt to apprehend Lin, who went on to cut Tu with a switchblade knife before engaging him in a scuffle and taking his gun and two magazines.
Tsao, who arrived at the scene later in a police car, was not carrying a gun. He was killed by Lin with a knife after Lin fired six rounds at his vehicle.
Public opinion largely attributed the deceased officers' apparent reluctance to use their firearm to past lawsuits in which officers faced legal liability as a result of fatally wounding suspects with a gun.
Also adopted was an amendment stating that the Ministry of the Interior, upon request by a police or judicial agency, shall create an investigation panel comprising academics, experts, and officials from relevant agencies to review controversial cases involving the use of force by officers that led to serious injuries or fatalities.
The panel shall review cases of alleged inappropriate use of police weapons and provide its opinions on whether an officer under review should be immune from legal liability.
The panel shall judge the proportionality of officers' use of force and "may" take into consideration the officers' reasonable understanding of situations in which the aforementioned fatalities or injuries occurred.
The amended act also broadened the definition of police weapons, stating that police officers may use tools at the scene as weapons in life-threatening situations in which conventional police weapons prove ineffective.
The amendments included a provision stipulating that state compensation should be sought in the event that an officer's use of weapons resulted in the unjust death or injury of an individual and is deemed a contravention of the act, but that if the officer purposefully killed or injured that person, the agency responsible for the compensation may seek damages from the officer.
This effectively abolishes the tiered compensation structure currently in use when people are awarded compensation as a result of inappropriate use of force by police, ensuring that losses suffered by the affected party would be more adequately compensated for under the state compensation system, the Ministry of the Interior said in a written explanation it provided in May 2020 when the draft amendment was first tendered.