KMT to disrupt premier's policy report as new legislative session opens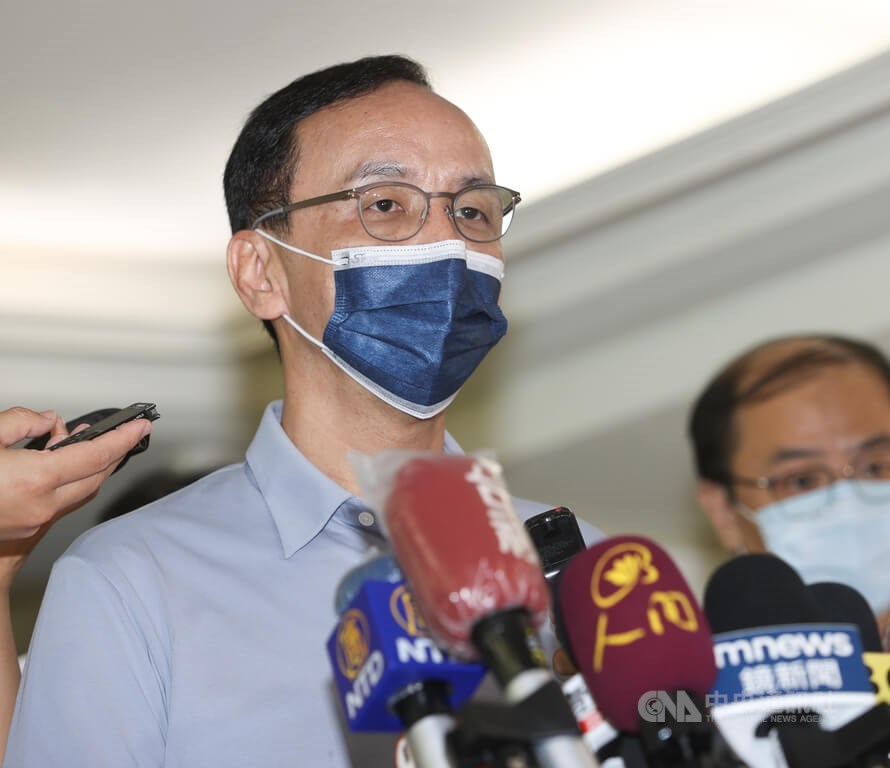 Taipei, Sept. 22 (CNA) Lawmakers from the main opposition Kuomintang (KMT) will attempt to block Premier Su Tseng-chang (蘇貞昌) from giving his policy report Friday as the new session kicks off, the KMT caucus said on Thursday.
"KMT lawmakers will definitely stage a 'strong' protest to prevent Su from giving his first policy address in the new session," KMT caucus whip Tseng Ming-chung (曾銘宗) told reporters, "because the government should apologize for the failure of its COVID-19 prevention and control campaign."
Due to government inactivity, about 10,643 people have died from COVID-19, and others with adverse reactions to vaccines have been left hopeless with no access to government help, Tseng said, scolding the Democratic Progressive Party (DPP) government for disregarding the rights and interests of the people
However, Taiwan People's Party caucus whip Jang Chyi-lu (張其祿) said its five lawmakers will not support the KMT scheme.
Jang said Su should address issues regarding the government's handling of the pandemic and the newly inaugurated Ministry of Digital Affairs in his policy report, and be given extra time if lawmakers require more details.
DPP caucus whip Lo Chih-cheng (羅致政) said KMT lawmakers should offer up their own views and proposals at the interpellation session, instead of seeking to block the premier's policy address.
"It's totally unnecessary and meaningless, while it also constitutes a dereliction of duty on the part of KMT legislators," Lo said.
Meanwhile, one of the New Power Party's three legislators Chiu Hsien-chih (邱顯智), called the KMT "troublemakers with no oversight ability."
Among the issues to be discussed in the new legislative session are amendments to the Act Governing the Use of Police Weapons, triggered by the deaths of police officers Tu Ming-cheng (凃明誠) and Tsao Jui-chieh (曹瑞傑), who were allegedly killed by fugitive Lin Hsin-wu (林信吾), in Tainan on Aug. 22.
The proposals in the bill cleared preliminary review by the Internal Administration Committee and are to be further discussed during cross-caucus negotiations.
The Legislative Yuan held cross-caucus talks on Sept. 16, during which lawmakers agreed to start the new legislative session on Sept. 23.
Lawmakers at the Sept. 16 meeting agreed unanimously to amend the act as soon as possible and set a timetable to review and pass the proposals during a full legislative session on Sept. 30.