Canadian warship makes rare Taiwan Strait transit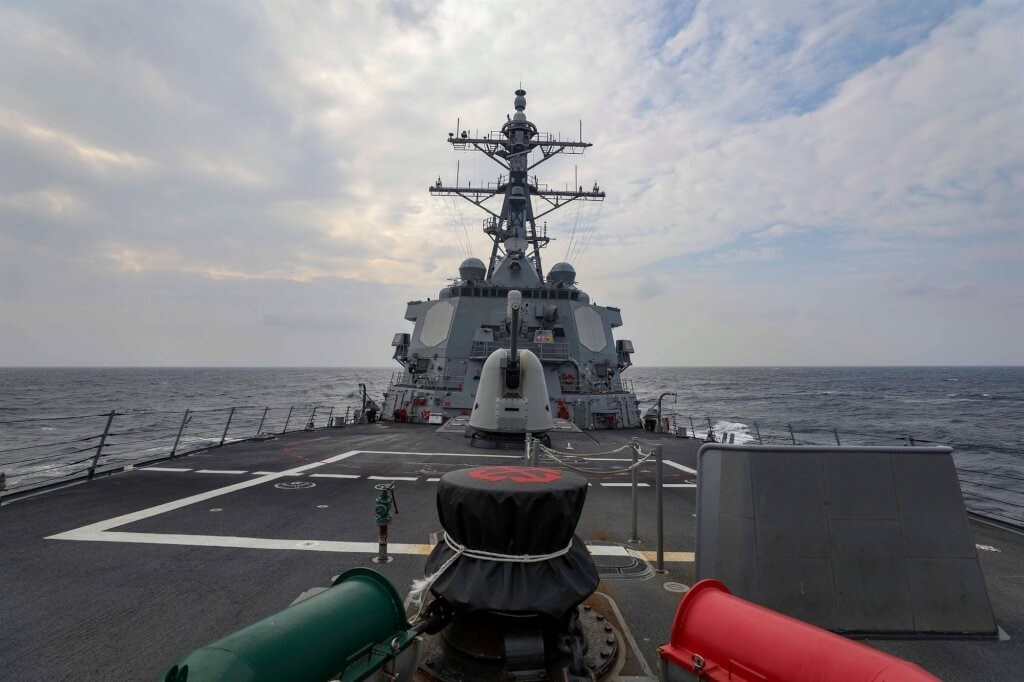 Taipei, Sept. 21 (CNA) A Canadian warship made a rare transit through the Taiwan Strait, a narrow waterway separating Taiwan and China, with a U.S. counterpart on Tuesday, marking the first time a Canadian military vessel has done so in nearly a year.
The two warships have been identified as the Arleigh Burke-class guided-missile destroyer USS Higgins (DDG 76) and the Royal Canadian Navy's Halifax-class frigate HMCS Vancouver (FFH 331), according to the 7th Fleet, which is under the U.S. Pacific Command, in a statement.
The two ships conducted a "routine" transit of the Taiwan Strait "through waters where high seas freedoms of navigation and overflight apply in accordance with international law," it said.
The latest transit "demonstrates the commitment of the United States and our allies and partners to a free and open Indo-Pacific," it said, adding that this cooperation "represents the centerpiece of our approach to a secure and prosperous region."
Taiwan's Ministry of National Defense (MND later confirmed the transit, saying in a statement that the military was on top of the situation as one U.S. destroyer and one Canadian frigate sailed northward in the Taiwan Strait, and it did not see any irregularities.
U.S. warships have been making routine, almost monthly passages through the strait for the past two-plus years.
The last voyage made by U.S. warships was on Aug. 28 by Ticonderoga-class guided-missile cruisers USS Antietam (CG 54) and USS Chancellorsville (CG 62).
Occasionally, these Taiwan Strait transits are accompanied by warships from U.S. allies, including Canada.
The last time a Canadian vessel made such a passage was in October 2021 by the Halifax-class frigate HMCS Winnipeg, together with the Arleigh Burke-class guided missile destroyer USS Dewey (DDG 105).
China regularly protests such passage, claiming it has sovereign and administrative rights over the Taiwan Strait and denying U.S. claims that the channel should be treated as international waters, while the Taiwan government welcomes such transits, saying they are beneficial to promoting peace and stability in the region.