Biden's remarks that U.S. would defend Taiwan 'speak for themselves': Campbell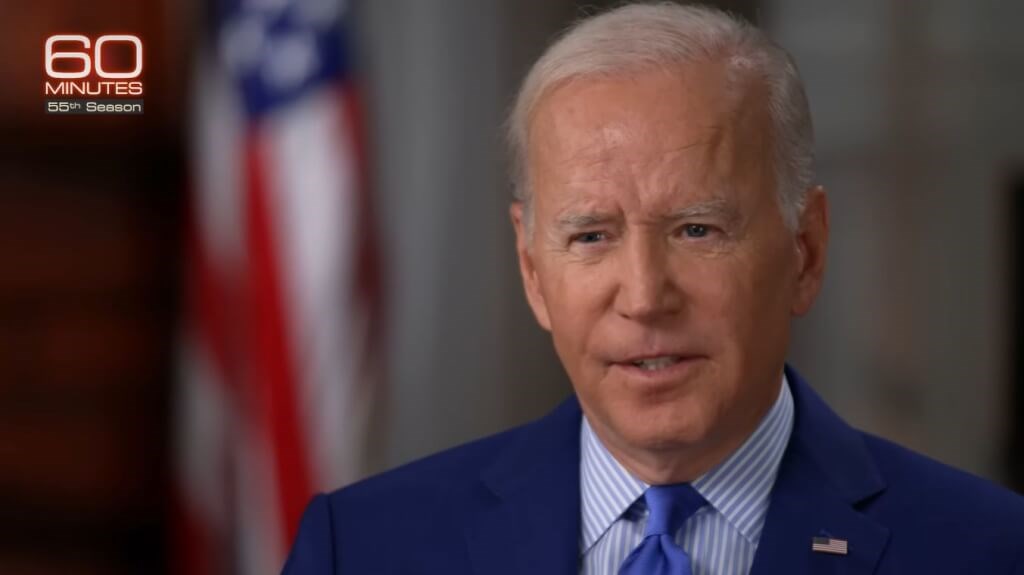 Washington, Sept. 19 (CNA) President Joe Biden's latest remarks that United States troops would help defend Taiwan in the event of a Chinese invasion "speak for themselves" while U.S. policy remains consistent and unchanged, a senior American official said Monday.
Kurt Campbell, deputy assistant to the president and coordinator for the Indo-Pacific, made the comments when asked about Biden's remarks, which is considered the clearest message the U.S. leader has made on the cross-Taiwan Strait issue since taking office.
In a pre-recorded interview with CBS' "60 Minutes" program that aired on Sunday evening in the U.S., Biden told host Scott Pelley that the U.S. would defend Taiwan "if in fact there was an unprecedented attack."
"So unlike Ukraine, to be clear, sir, U.S. forces -- U.S. men and women -- would defend Taiwan in the event of a Chinese invasion?" Pelley asked. "Yes," Biden replied.
After the interview, a White House official said U.S. policy on Taiwan had not changed, according to "60 Minutes."
Over the past few decades, the U.S. has intentionally maintained a stance characterized as "strategic ambiguity" regarding whether it would come to Taiwan's defense in the event of an attack by China.
Under this stance, Washington is deliberately vague about whether the U.S. would do more than just provide Taiwan with weapons based on the Taiwan Relations Act and actually send troops to help Taiwan fight China.
Since taking office in January 2021, however, Biden has repeatedly used language that appeared to diverge from this longstanding policy, with Sunday's interview being the clearest message he has made on the issue so far.
On each of those occasions, administration officials later walked back the comments and signaled that America's Taiwan policy had not changed, which also happening this time.
Asked to comment on Biden's remarks and the administration's follow-up clarification, Campbell said that he did not believe it was appropriate to call the comments made by the White House "as walking back the president's remarks."
"The president's remarks speak for themselves. I do think our policy has been consistent and is unchanged and will continue," he said during an online conference organized by the Washington-based think tank, the Carnegie Endowment for International Peace.
He said Washington's primary goal is the maintenance of peace and stability across the Taiwan Strait to secure and stabilize the status quo, making sure there is a healthy dialogue and trying to avoid escalating situations of inadvertence.
"These continue to be the abiding goals and objectives of the Biden administration. And they are consistent with previous administrations as well," he added.
Meanwhile, commenting on the same issue, Taiwan's top envoy to the U.S. Hsiao Bi-khim (蕭美琴) told reporters in Washington Monday that she believed that President Biden "speaks his mind."
She added that Taipei and Washington would continue to work closely to maintain peace and security in the region and maintain the status quo.
Related news
Sept. 20: Taiwan blockade could prompt international action: U.S. Navy official
Sept. 19: Biden's statement meant to assure Taipei, deter Beijing: Scholars
Sept. 19: U.S. troops will defend Taiwan if China attacks, Biden reaffirms